How to Make a Red Bull Sunrise
The Red Bull Sunrise is a delightful blend of Red Bull alongside passion fruit syrup or juice and some high quality tequila. This is perfect drink to wake you up if you're feeling a bit drowsy or you're just looking to get the party going. After two of these...every moment will feel like sunrise. while that may be our version of the story...The Red Bull Sunrise is actually named due to how it looks in the glass.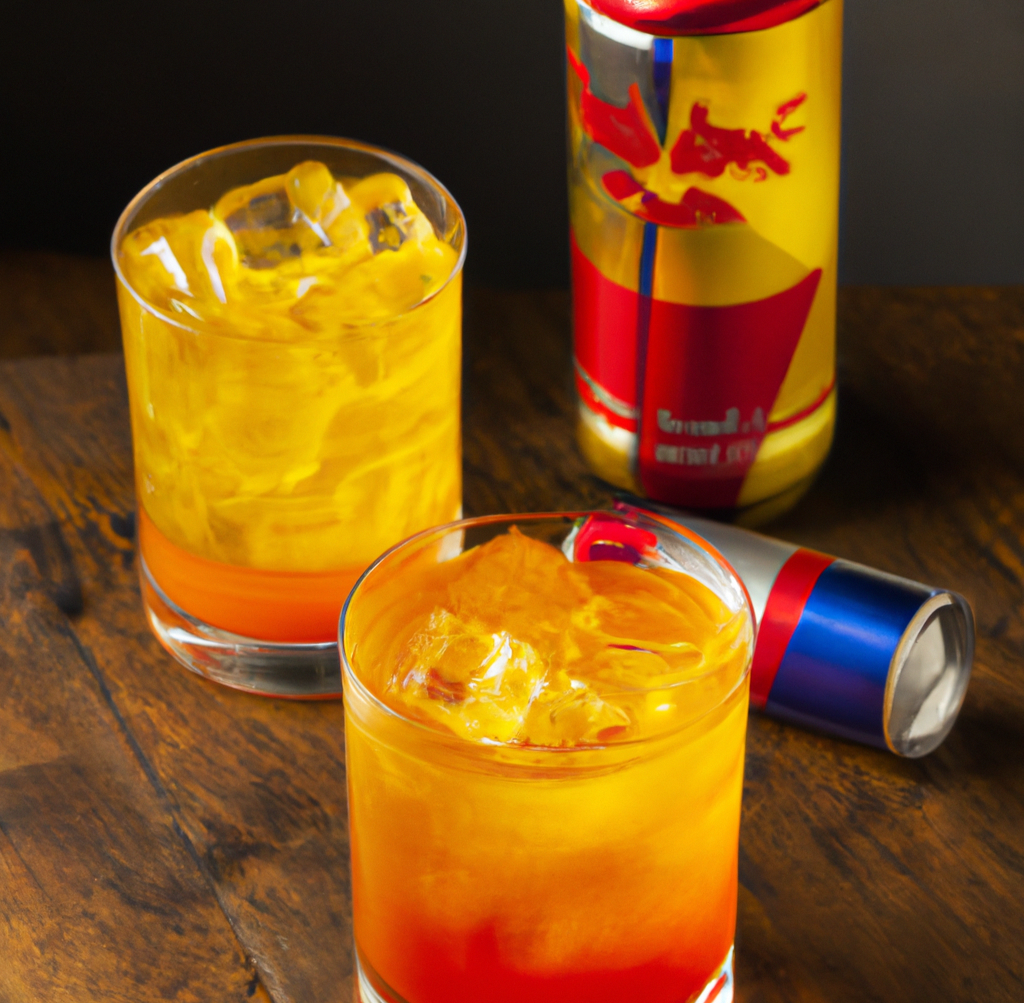 When the watermelon Red Bull sits on top of the passion fruit syrup or juice it starts to look like a sunrise.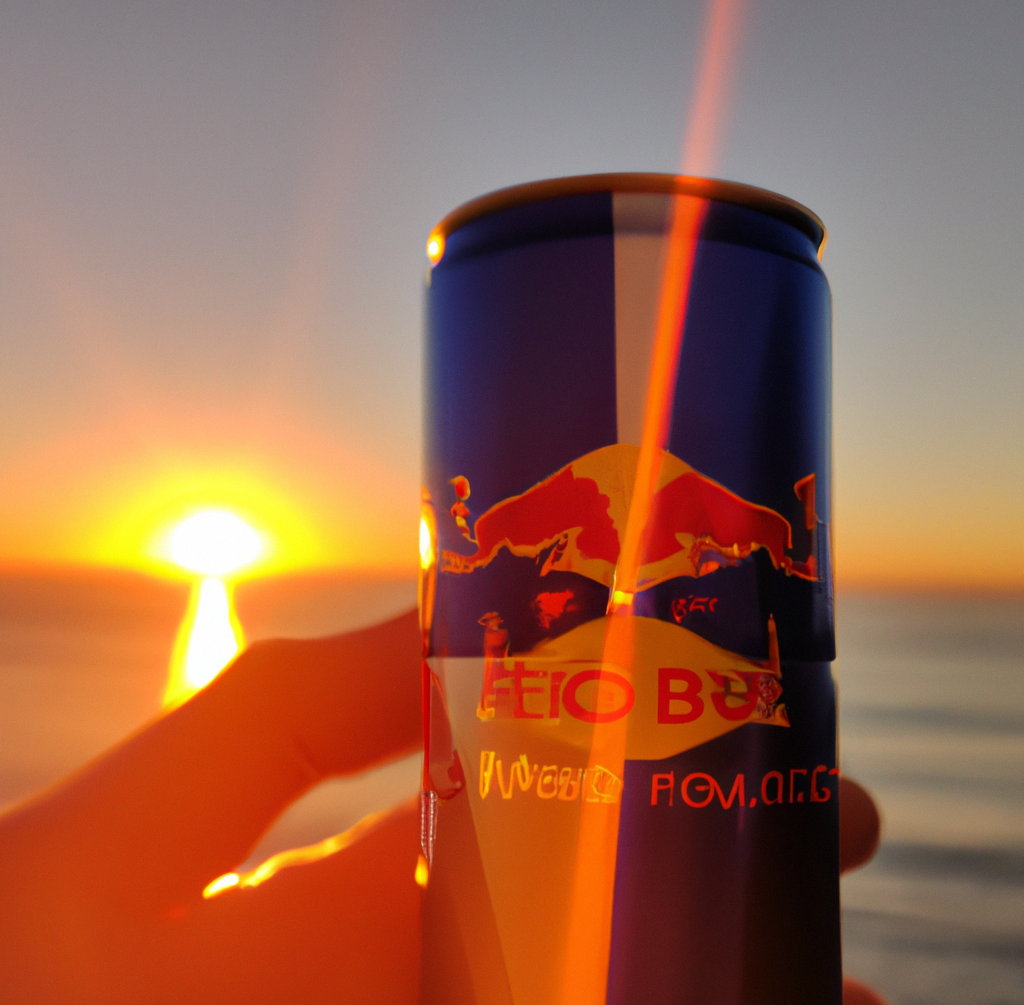 Red Bull Sunrise Recipe
The Red Bull Sunrise is a relatively easy cocktail to make with very few tools and ingredients and no special skills are required. We like to use watermelon Red Bull for the extra color and more distinct sunrise look. You could also substitute the passion fruit juice for freshly squeezed orange juice. The Red Bull energy drink provides a good dose of caffeine to wake you up or to get the party started. This is a well loved cocktail.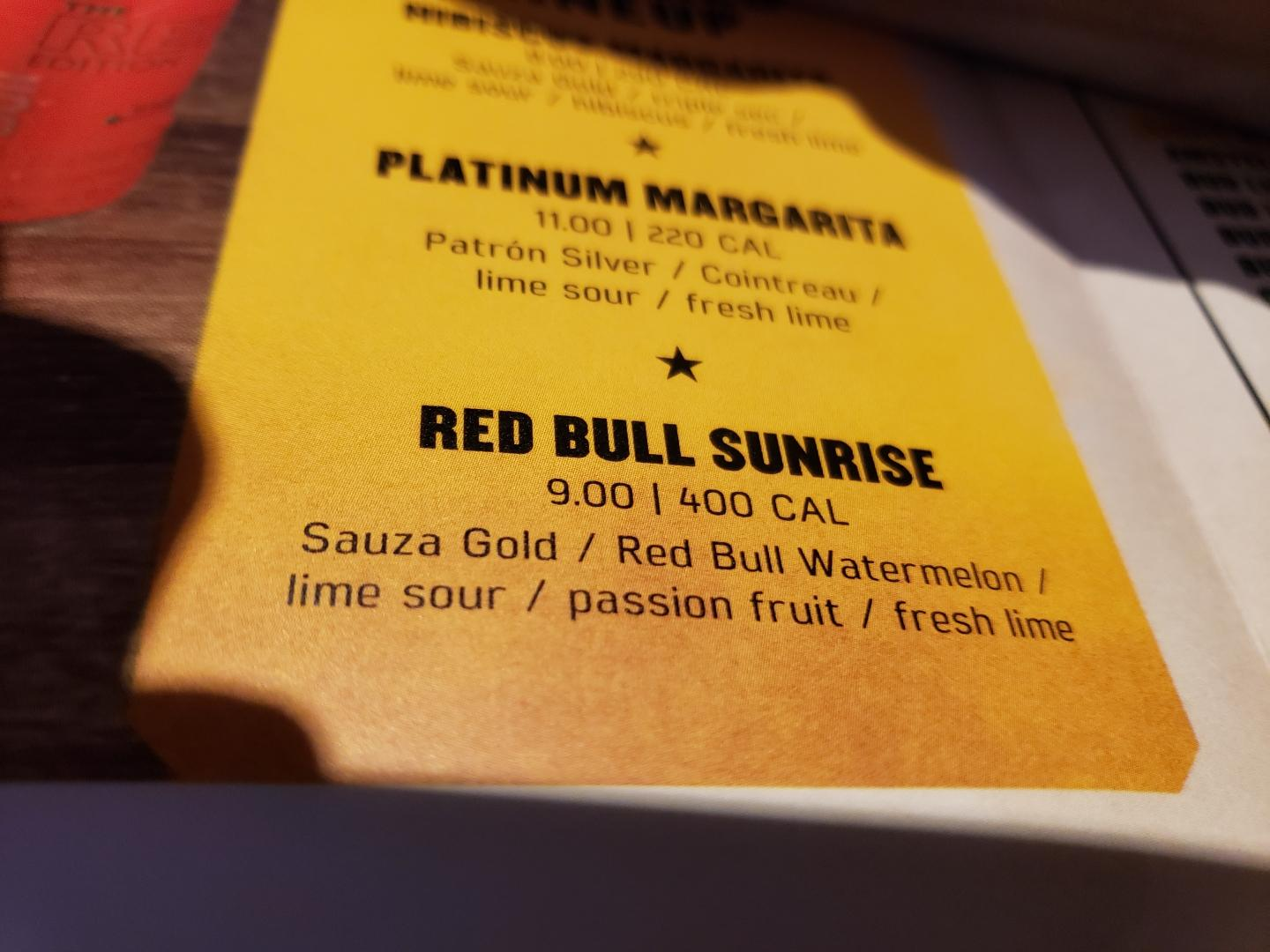 Ingredients
Casamigos Tequila

Passion Fruit Syrup or Juice

Lime Sour

Watermelon redbull (for color)

Ice Cubes
Instructions
Place 1 1/2 cup of ice cubes in your cocktail shaker.

Add Casamigos Blanco Tequila, Passion Fruit Syrup, and Lime Sour to the glass.

Shake all the ingredients for 20 seconds or until well mixed.

Strain the mixture into a pint glass.

Add some ice to the glass.

Top with Watermelon Redbull as your preference.
Where to Order a Red Bull Sunrise
While you can order a Red Bull sunrise drink at most cocktail bars, Buffalo Wild Wings has become famous for their version. In case you do want to order this cocktail at any other bar, we recommend showing them our cocktail recipe, so they know exactly how to do it. The Red Bull Sunrise is a refreshing cocktail thats great for any season and has become a popular cocktail for a reason. This energizing drink is not only delicious but it good for most parties and special occasions.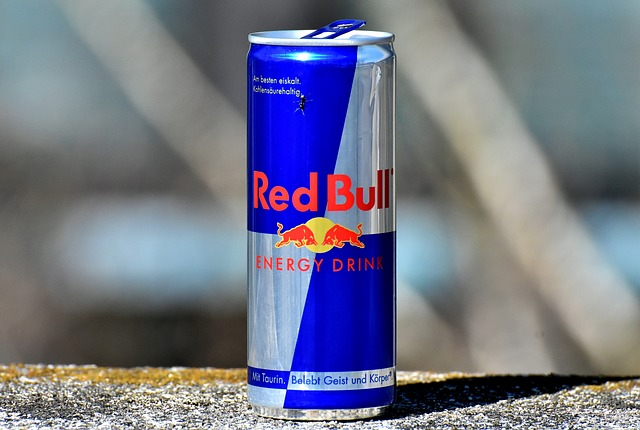 How Much Alcohol is in a Red Bull Sunrise?
The amount of alcohol in a Red Bull sunrise drink is entirely dependent on how much añejo tequila you or the bartender decides to add. If you use Casamigos, our recommended tequila, then the proof is a standard 40%. We recommend no more than a shot or shot and a half, depending on how strong you would like your cocktail.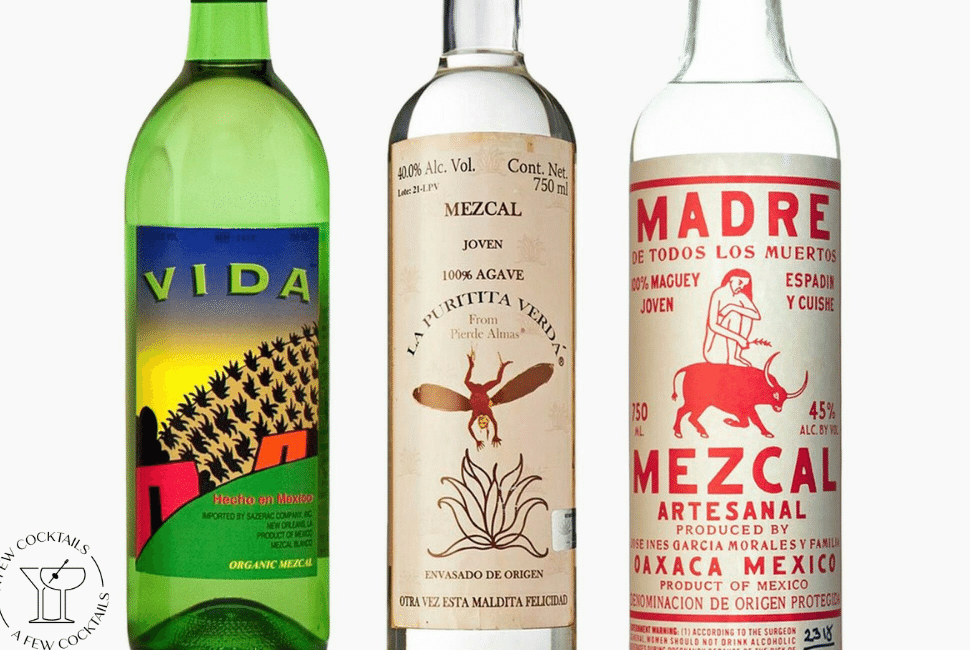 When Should I Drink a Red Bull Sunrise?
This delightful drink is usually suggested to drink in the morning. Now, I know what you're thinking, why would I ever want a cocktail this early in the morning? What about a cowboy coffee? Well this energizing cocktail is actually the perfect morning beverage if you have a big event early in the day and you would like a slight buzz. This cocktail is great for a game day pre-party or perhaps for the Kentucky Derby...although you should be having Mint Juleps.
Most professional bartenders will know how to make a Red Bull sunrise since it does have such a unique flavor.
What are Similar Cocktails to a Red Bull Sunrise?
We also recommend the Henny Hustle from Buffalo Wild Wings as well as the Kenny's Cooler from Texas Roadhouse. Both are versatile cocktails that can be enjoyed at any occasion.
What are some Ingredient Alternatives?
In case you do not have access to Red Bull or Casamigos, you can easily substitute the Red Bull for any other energy drink, although then you can no longer call it the Red Bull Sunrise! If you can't find Casamigos at you're local liquor store, then we also recommend Sauza gold tequila or a similar blanco.
---