As you saunter along the windy streets of central London, you'll inevitably notice a delightful courtyard and may think to yourself "Let's take a quick wander through." The courtyard to the Mayfair Hotel, the home of Dukes Bar, is quaint and inviting and is what you would expect for a bar as iconic as Dukes Bar. Synonymous with the Martini or Vesper, this is THE destination if you're a true cocktail lover and history aficionado.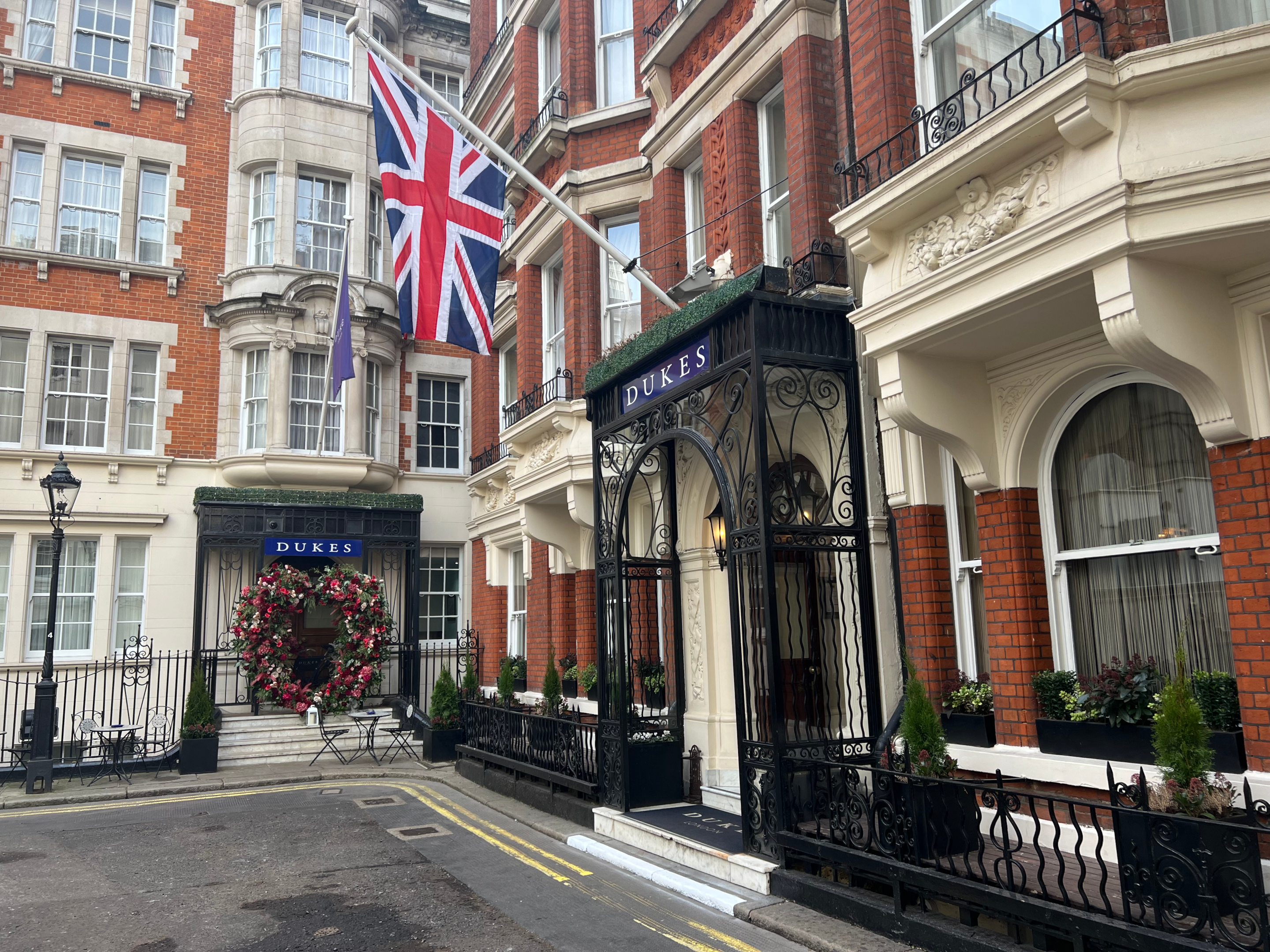 Why is Dukes Bar Famous?
Dukes Bar opened in 1908 and was first staffed by William "Bartender" Bell, the bar quickly became a hit among high society and was a destination for the elite of London. But what made Dukes Bar so famous? To us, it truly comes down to Ian Fleming, the author of James Bond. Ian Fleming was a regular at Dukes Bar and was known for ordering the famous Vesper from his novel Casino Royale. James Bond fans from across the world now travel to Dukes Bar to have the "world's best martini".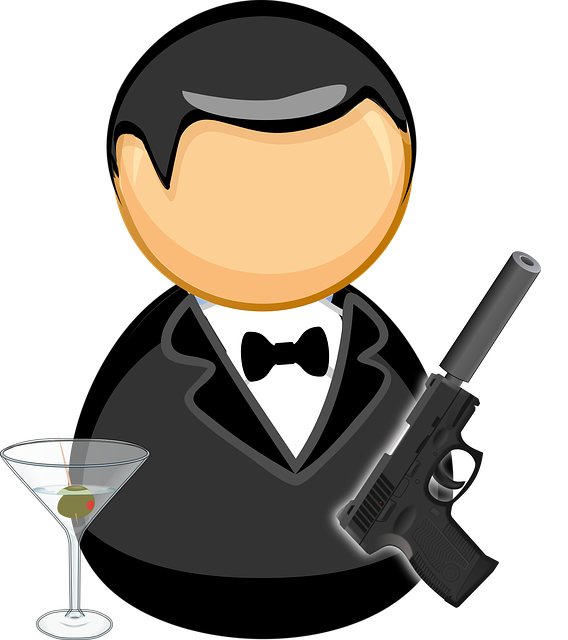 Dukes Bar is also famous for it's Italian staff. At first when you enter Dukes Bar you would expect to hear some deep English accents but you'll be surprised to hear Italian accents. Although it's quite fitting for a Martini to be poured by an Italian (even though the Martini is an American creation).
Dukes Bar is also famous for the sophistication that you would expect from a high end cocktail bar like Dukes Bar or the Savoy.
What Makes the Dukes Bar Martini Special?
Despite James Bond preferring his martini's shaken not stirred, Dukes Bar famously pours the martini into a glass and lightly stirs the cocktail. The martini is also special in part due to the nostalgia associated with Dukes. The glamorous past of London years gone by still lives large at Dukes Bar. The Dukes Bar manager Alessandro Palazzi makes sure the bar remains sophisticated the cocktail spirit lives on well and intact. Dukes Martini has become famous in its own right, from travel shows like "Somebody Feed Phil" to Anthony Bourdain has known to travel to Dukes for one of their famous Dukes Martini.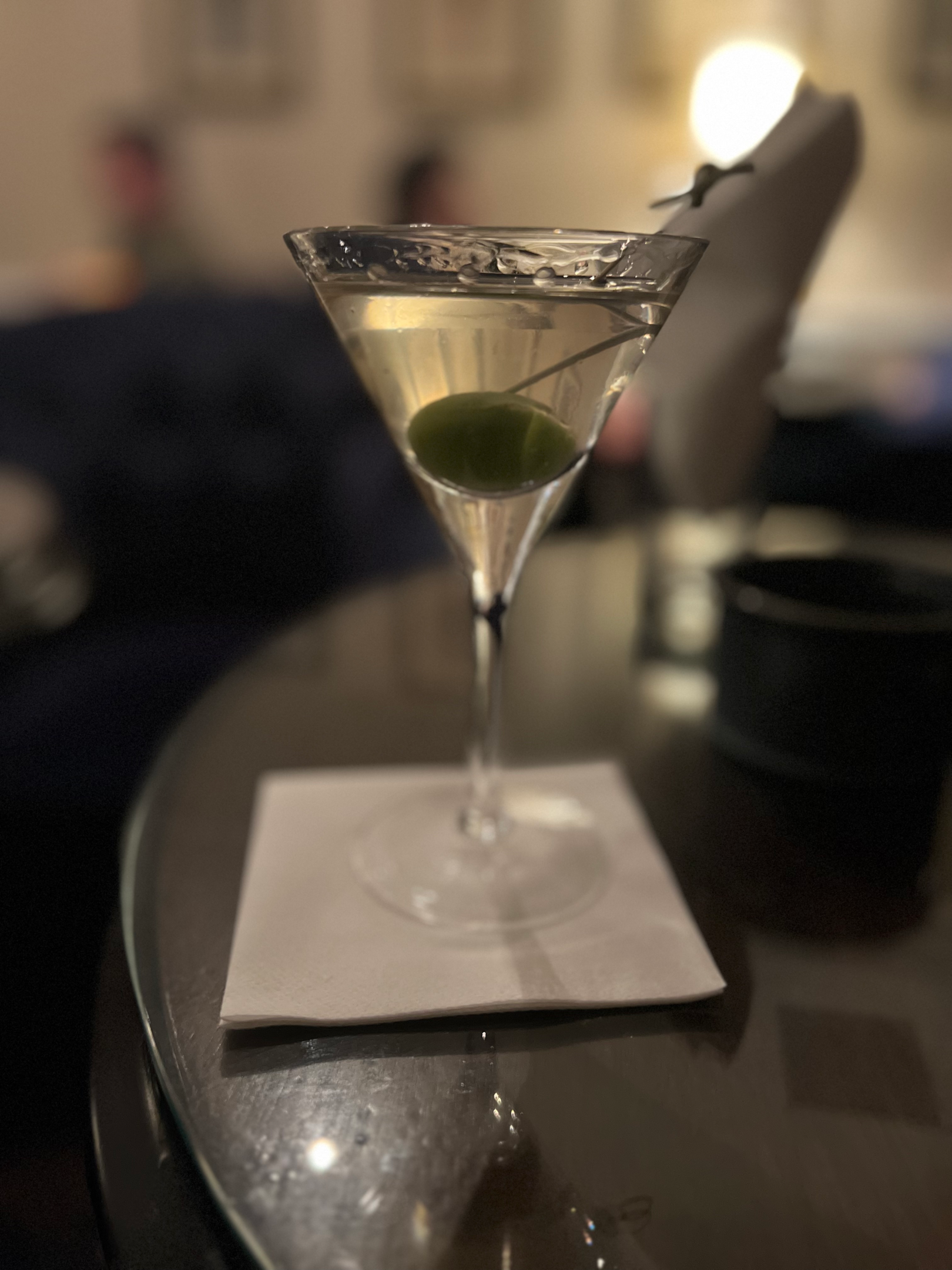 Can I order other Cocktails other than a Martini?
While Dukes Bar is obviously famous for serving the Dukes Martini. Dukes hotel bar can serve or make almost any other cocktail. Don't be shy to order what you actually want and not what you think you should have. However, we always recommend trying what the bar is famous for. And the presentation when they wheel the bar cart over is not something that you want to miss. It's pretty amazing to watch the famous Dukes Martini be crafted right in front of your very eyes.
If you're going to order something else besides a martini, then we would recommend a vesper...just kidding. Although we do consider those two cocktails to be quite different. One being vodka and vermouth the other being gin, vodka and vermouth. So there is definitely a slight difference between the two cocktails.
We would ask the head bartender what they are specializing in that day. High-end bars like Dukes Bar are not afraid to use local and seasonal ingredients in order to serve the most delicious possible cocktail. Martinis are what they are famous for but don't be shy to order something else.
If you're interested in other cocktail bars of Dukes quality and you happen to be heading to Paris, then we recommend either Harry's New York Bar in Paris or Bar Hemingway at the Ritz.
Who is the Owner of Dukes London?
Dukes Bar is located at the Mayfair or Dukes Hotel on St James. Dukes Hotel is owned by the luxury hotel group Seven Tides International. So you can be assured that the quality of the hotel and hotel service will be exceptional.
Do I need a Reservation at Dukes Bar?
Dukes Bar is served on a first come first served basis. Although we have never visited as Hotel guests, so it's likely possible if you're a guest that they will reserve you a table at the hotel bar.
Is there a Dress Code at Dukes Bar?
There is in fact a dress code at Dukes Bar. Smart Casual is what they prefer. So don't expect to have to wear a three piece suit. Just don't show up looking like a slob and you'll likely have no problems sitting down. You will see people in polo shirts all the way to their suit that they wore to work that day. Make Ian Fleming proud and rock a suit like James Bond would.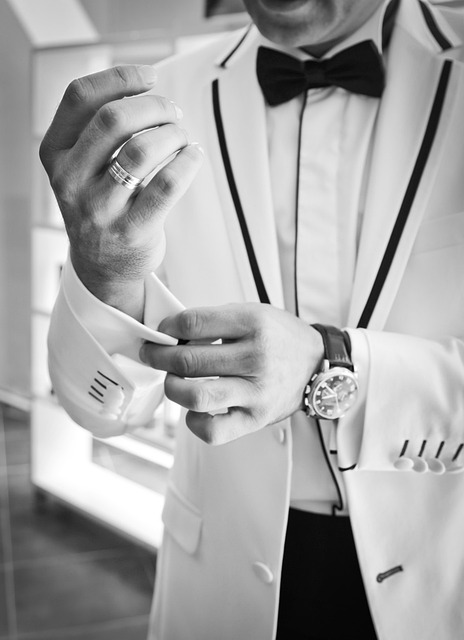 How Much is a Martini at Dukes Bar?
Dukes Bar is definitely not cheap. Don't be surprised to see a martini or martinis priced at around 20 pounds. But we will say, it is highly worth it for the experience alone, so don't like the price get in the way of a memorable experience.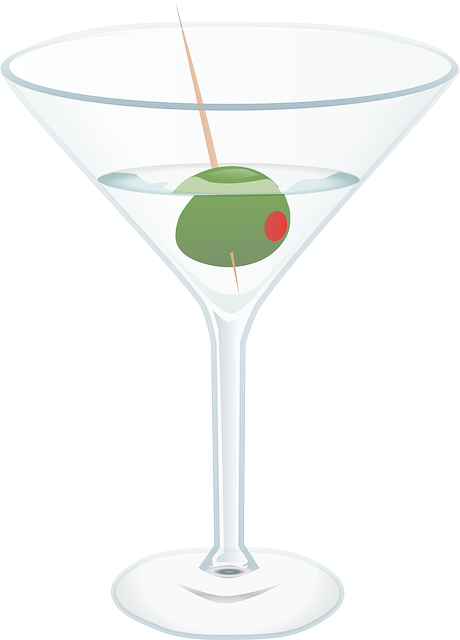 Where is Dukes Bar located?
Dukes Bar is located in Central London. Address : 35 St James's Pl, St. James's, London SW1A 1NY, United Kingdom. Be sure to take a stroll around the neighborhood when you are finished, it's quite lovely to wander and get lost.
---