Texas Roadhouse Kenny's Cooler Recipe
The ultimate summer cocktail from Texas Roadhouse. A delightful blend of rum, peach schnapps, blue curacao, sweet and sour mix, a dash of lemonade and tons of ice. Why do we all love this cocktail so much? Is it the sweetness? Or is it the blend of rum with a bit a lemon. We broke down the recipe into a easy to make step by step instructional. So without further ado.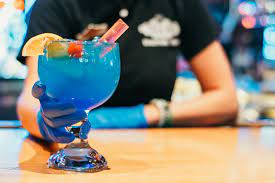 Kenny's Cooler Recipe
The Kenny's cooler is a refreshing drink that does require few different liquors and liqueurs. Everything from peach schnapps to coconut rum make up this delicious drink. While it may require a large amount of ingredients, the Texas Roadhouse kenny's cooler recipe is relatively simply cocktail to make at home, provided you have the right tools and ingredients.
To be true to a the original recipe from Texas Roadhouse, we recommend you stick to the exact ingredients listed below. There is one exception tho, Texas Roadhouse uses minute maid lemonade, we recommend a fresh lemonade if you have it available.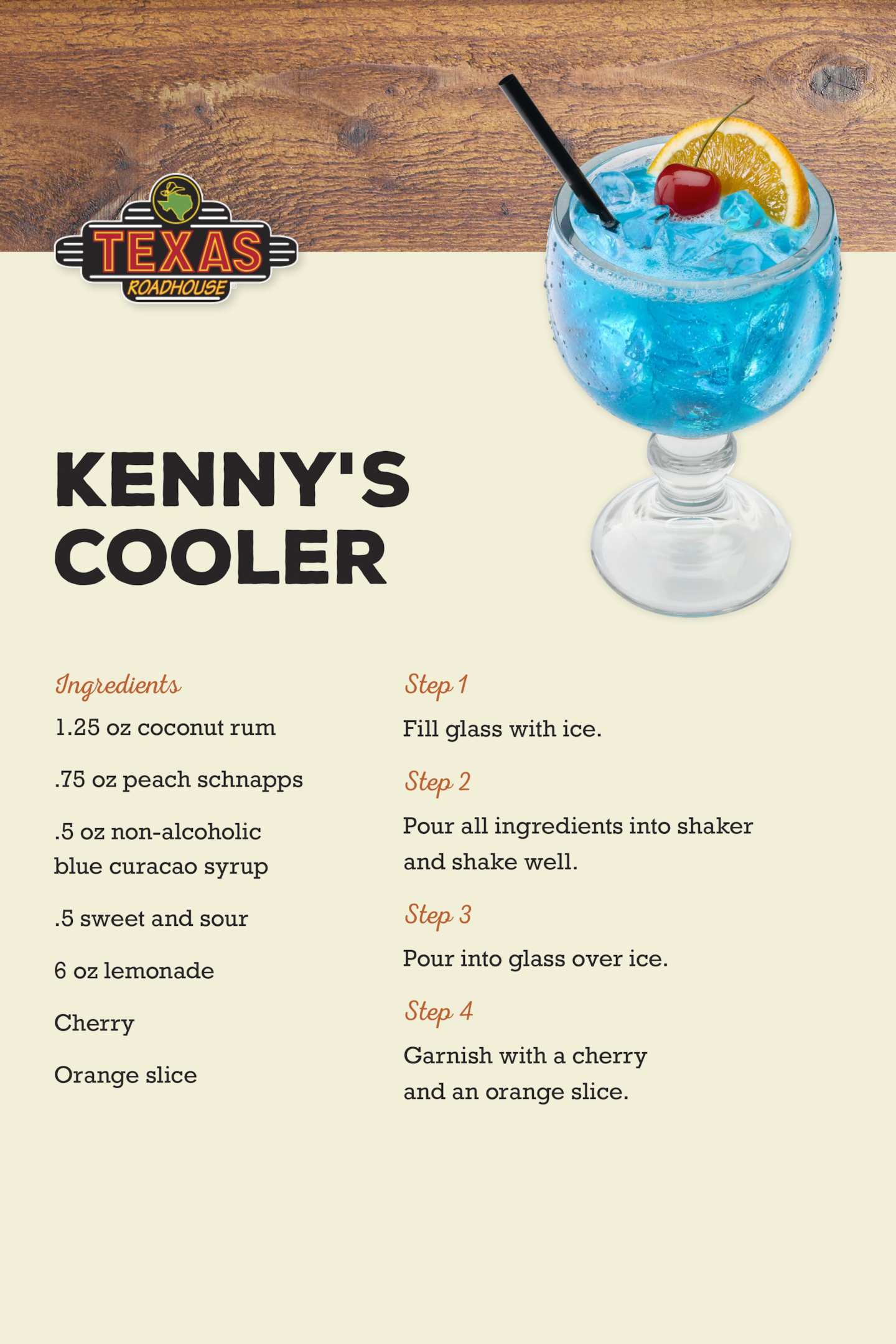 Required Equipment and Tools
or Boston Shaker

Strainer

Jigger

Large Glass
Ingredients
1 1/4 ounce Blue Chair Bay Coconut Rum

3/4 ounce of Phillips Peach Schnapps

1/2 ounce of Drillian Blue Curacao

1/2 ounces of Sweet and Sour Mix

6 ounces of Fresh lemonade ( we think it tastes better)

Crushed Ice

Cherry and Orange slice for garnish
Instructions
Fill Cocktail Shaker with Ice Cubes

Add Blue Chair Bay Coconut Rum, Peach Schnapps, Blue Curacao, Sweet & Sour, and Fresh Lemonade.

Shake the ingredients together vigorously until thoroughly blended

Fill your balloon glass or large glass with crushed ice.

Strain Kenny's Cooler into the glass.

Garnish with a slice of orange and a maraschino cherry.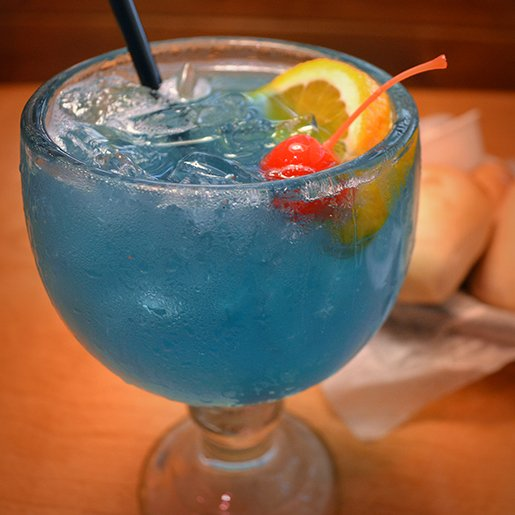 What is in the Kenny Cooler from Texas Roadhouse?
The Kenny Cooler is relatively inspired by Kenny Chesney and his general state of mind. Think beaches, tropical flavors and a relatively calm, cool and collected persona. This drink exemplifies all of those values. From the cocunut rum that gives the cocktail a distinctly tropical flavor to the mix with coconut rum and peach schnapps.
Blue Curacao
The blue curacao is what gives the Kenny's cooler its distinct look and flavor. Without it, it wouldn't be blue! We recommend using this liqueur for both the look and the flavor.
Coconut Rum
The coconut rum also provides a distinct flavor as well. We recommend Blue Chair Bay but you could also use a Malibu or something similar.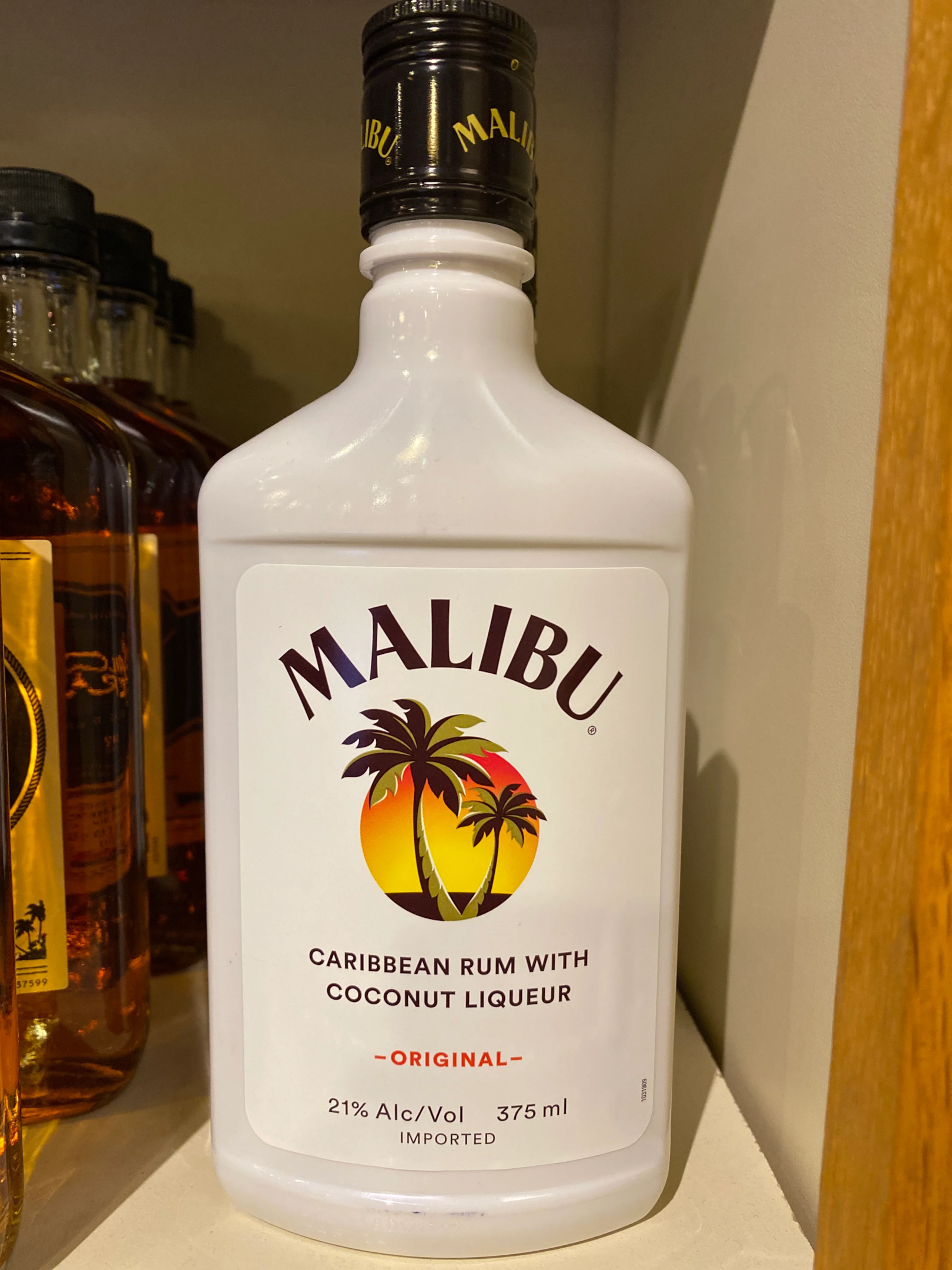 Peach Schnapps
Peach schnapps gives the kenny cooler recipe a more fruity flavors. Kenny's cooler without the peach schnapps just doesn't cut it.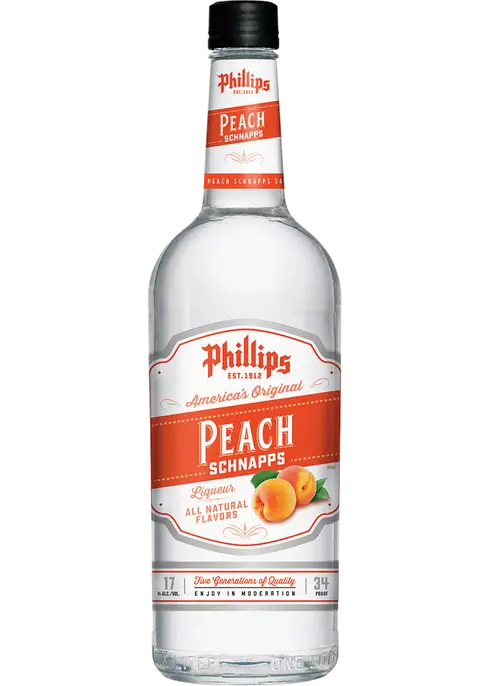 Sweet and Sour Mix
We also recommend using a sweet and sour mix of your choosing or to make your own mix. When you're deciding on how much sweet and sour to use or what brand, think about how sweet you want your cocktail. The Kenny's cooler recipe should be a relatively sweet drink but we understand if you would want to use something else.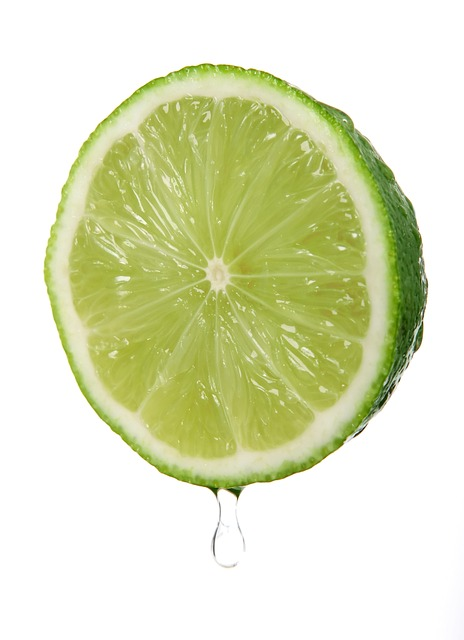 Lemonade
Now here's the only difference between the recipe we gave and the exact match over at Texas Roadhouse, they use minute maid lemonade but we prefer to use a fresh lemonade. We find it tastes better.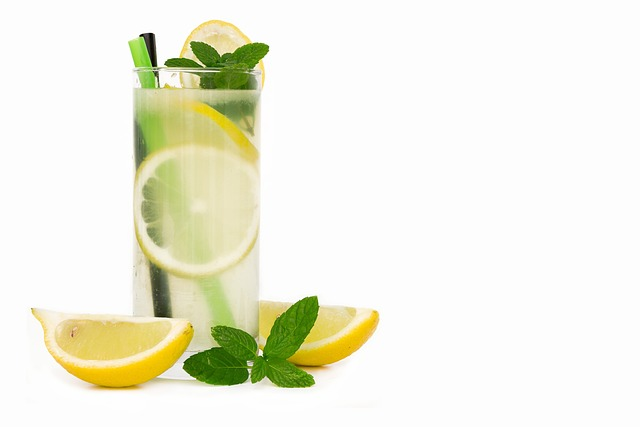 How much Alcohol is in a Kenny's Cooler
How much alcohol is in this recipe? Well depending on who you are, either a lot or a little. Because of the multiple blends of liqueurs and liquors, this drink can quickly become quite strong. However, due to the dilution of the amount of ice cubes. Then the drink can slowly become a bit less strong.
Interested in other Similar Cocktails?
We highly recommend the Henny Hustle from Buffalo Wild Wings. It's a delicious drink that blends Hennessey, sweet and Sour, and some strawberry puree. We also recommend some easy tiki cocktails to enjoy. We love delicious cocktails here and we want to make sure that you have a wonderful cocktail experience at home. No longer are your favorite restaurant cocktails out of reach but now you can craft anything that you would like, right at home.
---