Best Brass Cocktail Shaker
The Bull in China Brass Cocktail Shaker epitomizes class, elegance, and craftsmanship. Most brass cocktail shaker are plated brass that eventually leads to chipping or the paint wearing off. The brass cocktail shaker is a perfect complement to any Mid Century barware collection.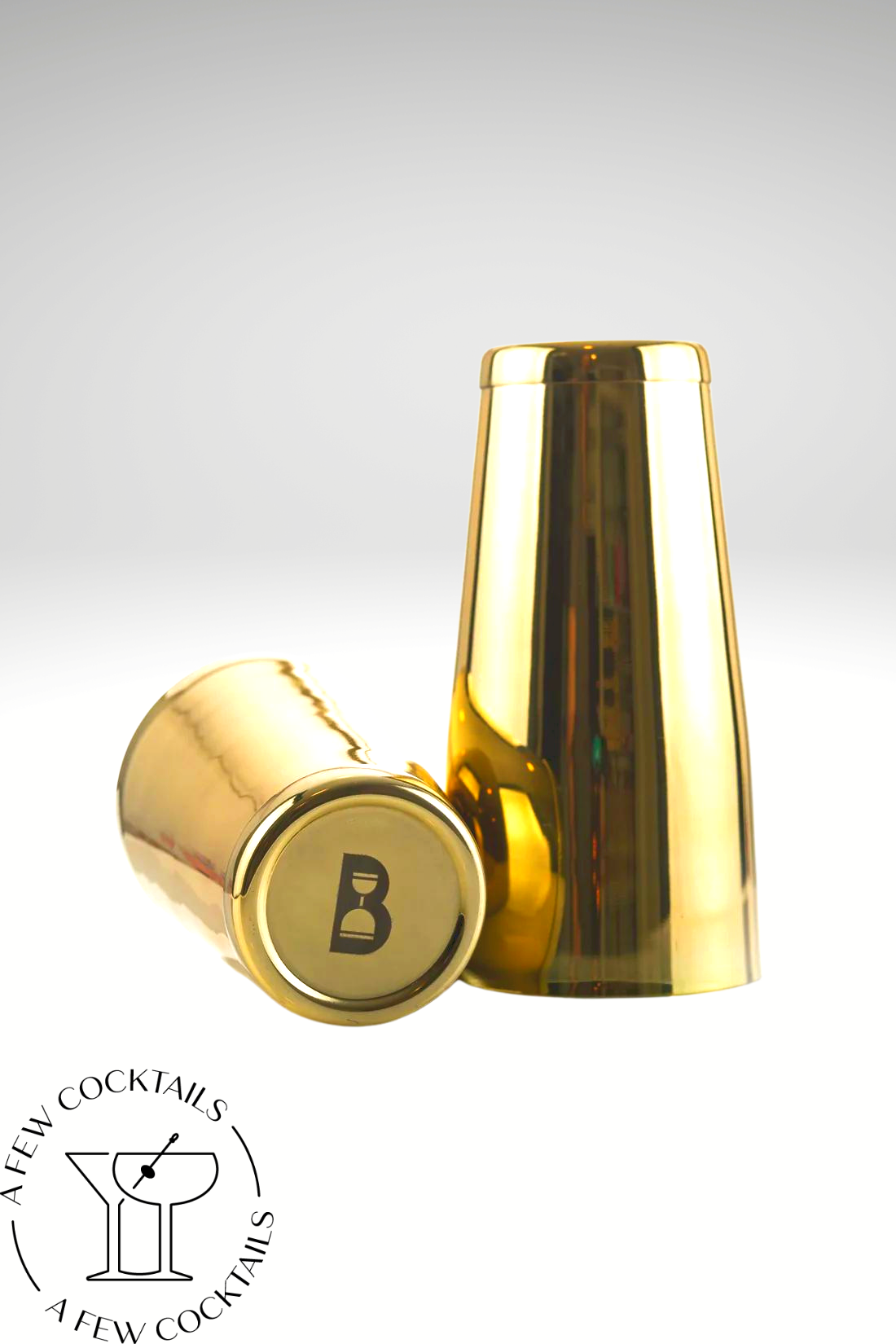 The 28 Oz version of this shaker can easily fit at least three cocktails. Plenty of room for your favorite spirit and plenty of ice to shake properly.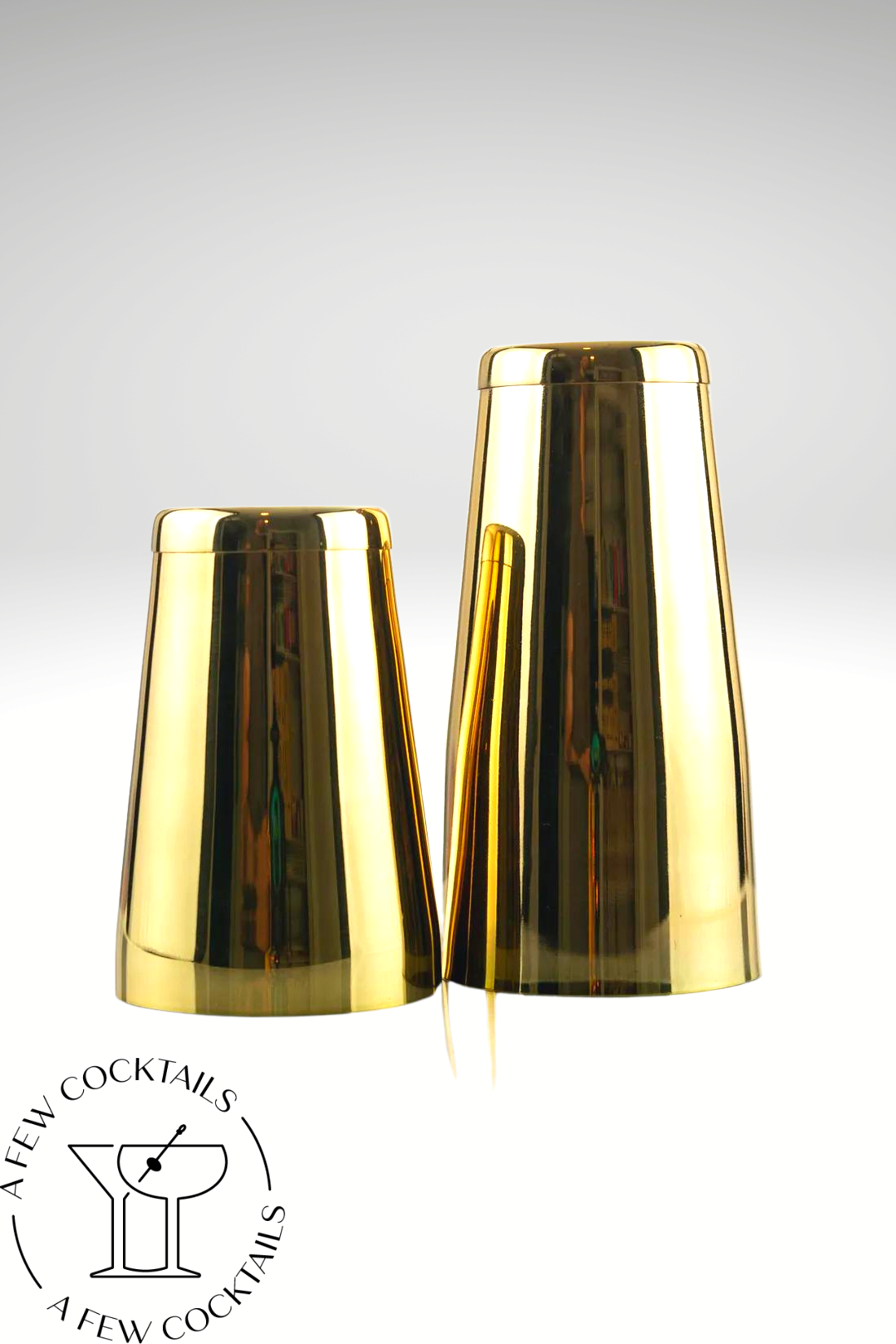 We also like this shaker as the perfect gift
Price : 45.00$$
Specifications
The Solid Brass cocktail shaker comes in two sizes 18 and 28 oz. Also yes...although I've mentioned it 50 times, this is a solid brass cocktail shaker not a plated version.
What We like About the Solid Brass Cocktail Tin
Solid Brass which is unlike plated cocktail shakers

The Mid Century look

Total Steal for the price
What We dislike About the Solid Brass Cocktail Tin
Brass does need to be polished if used frequently

Comes in two sizes 28oz and 18oz
Where to Buy the Best Cocktail Shaker
We recommend visiting Bull in China. They have a wide variety of premium shakers and of course the brass cocktail shaker.
Interested in Other Cocktail Shakers?
If you're more interested in the Art Deco style, we found a beautiful black Art Deco cocktail shaker from Sur La Table. We wrote a full review that breaks down the pros and cons.
If you're ready to buy now.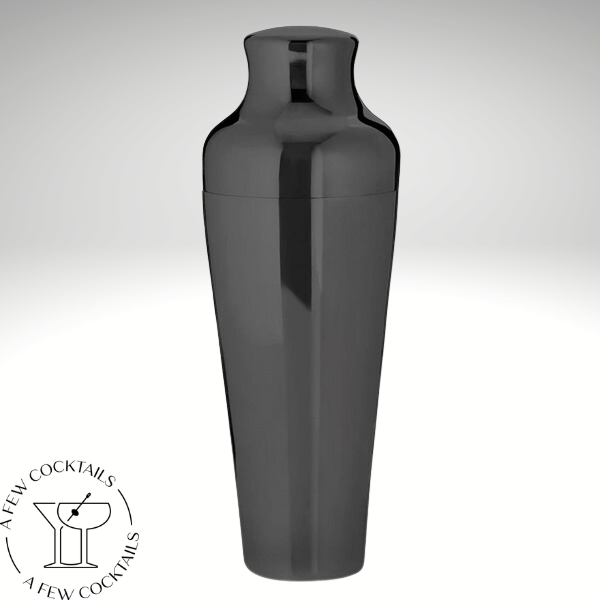 The Perfect Shaker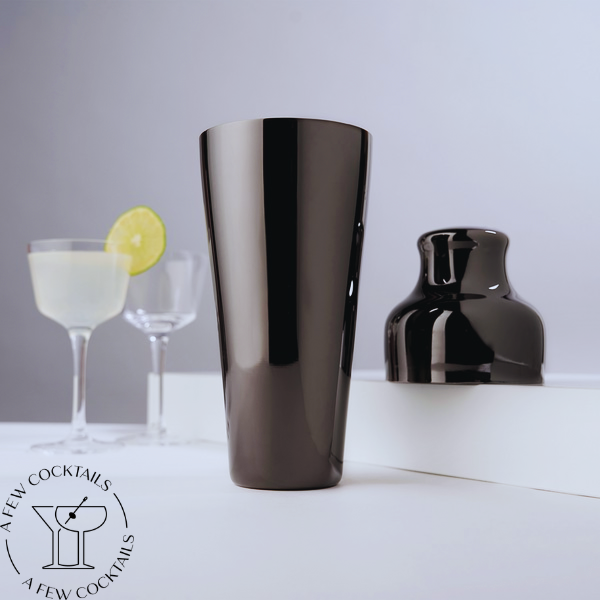 How to Make a Dirty Martini
Perhaps the most iconic drink you make in a cocktail shaker is the Dirty Martini. Made famous by none other than James Bond himself. This delightful combination of Vodka, Olive Juice, a touch of Vermouth makes for the perfect drink. Mixing perfect drinks is a skill afterall.
Ingredients :
2 1/2 Ounces of Vodka

1/2 Ounce of Olive Brine

3 Dashes of Cholula Hot Sauce

Olives for garnish (bleu cheese olives, if you prefer)

Dry Vermouth (Just enough to coat the glass)

Half a Lemon Squeezed
Directions :
Rinse your martini glass with Dry Vermouth

Place your olives on a toothpick and place in glass

Fill your cocktail shaker up to the top with ice

Pour in your Vodka and Olive Brine + Lemon Juice (optional)

Shake for a minimum of 20 seconds or your hands are about to fall off

Pour and enjoy your delicious cocktail
How to Make a Manhattan
The apocryphal story goes that during the mid 1870s at the Manhattan club in New York City. Jennie Jermone, Winston Churchill's mother and now known as Lady Randolph Churchill, threw a large party in honor of presidential candidate Samuel Tilden. Ian Marshall concocted this special drink and the cocktail became a smash hit. The cocktail took the name of the establishment where it was created, hence The Manhattan Cocktail.
Ingredients :
2 Ounces Rye Whiskey

2 Ounces Bourbon

2 Ounces Red Vermouth

5 Bitters, 2 Angostura + 3 Orange

Maraschino Cherry
Directions :
In a large shaker combine the Rye Whiskey, Bourbon and Red Vermouth

Dash 2 Angostura Bitters + 3 Orange Bitters

Shake well and strain into a chilled Coupe glass

Add cherry for garnish
---