Two classic cocktails that any bartender worth their salt should be able to craft. The only true difference between the two cocktails, is the Negroni uses Gin while the Boulevardier uses Rye Whiskey. We could stop there...but there is more to the story between the two. There is a bit of a rivalry between the French and the Italian, and the Rivalry doesn't stop at food...it also creeps into their drinking cultures. We're going to dive deep into the minor differences between the two cocktails and give you the perfect recipes for your next dinner party.
Differences :
Whisky versus Gin

Served in a different glass

Orange wedge vs orange peel

French vs Italian
Similarities :
Both use sweet vermouth and campari

orange for garnish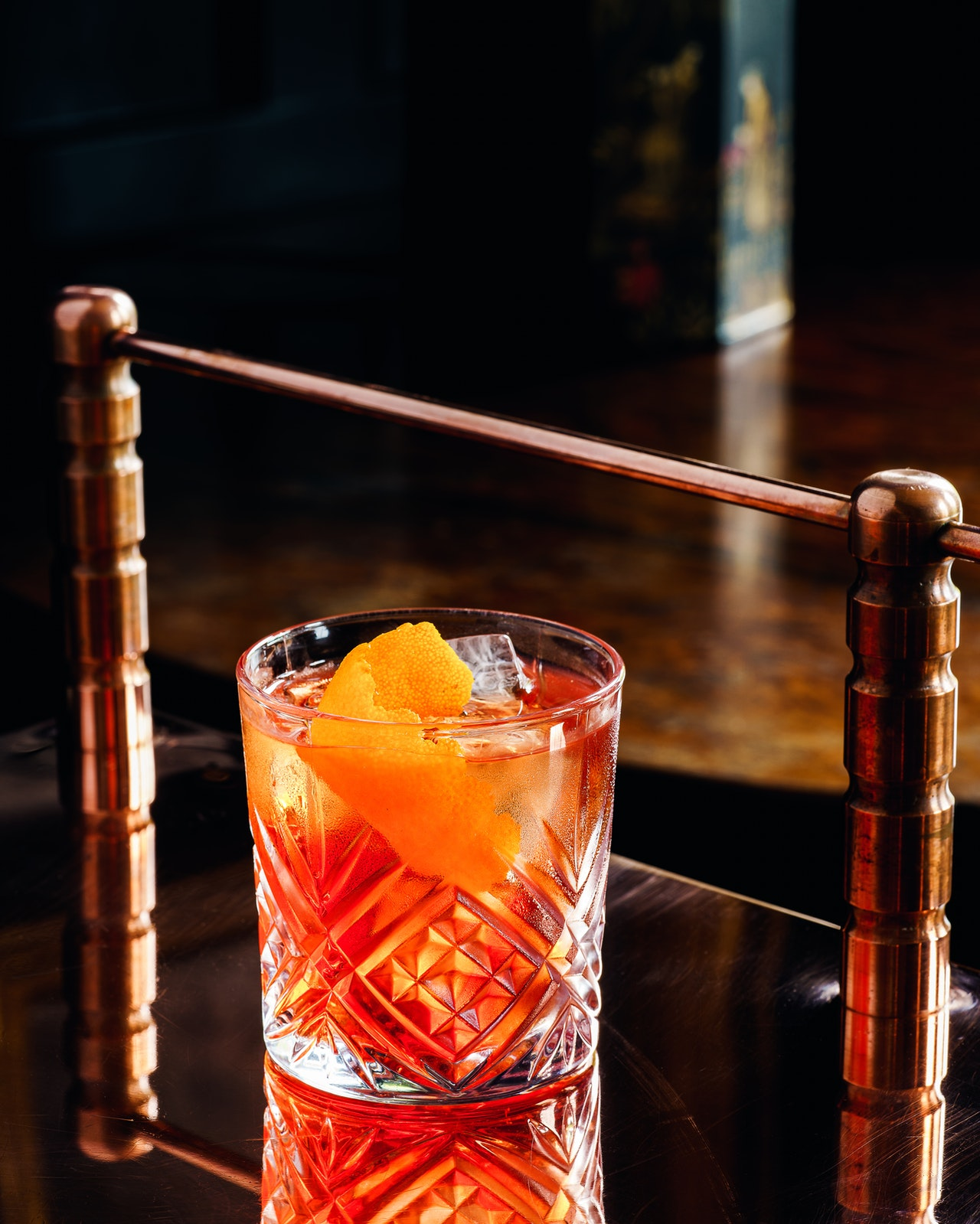 What's the Difference Between a Boulevardier and a Negroni?
A Boulevardier - a man of the town or a gentleman who strolls down a French Boulevard - derived from the French word previously described is a truly delicious cocktail that blends sweet vermouth and Campari with a large helping of Rye Whiskey. The whiskey mixed with the vermouth takes the sharp edge off of a traditional whiskey drink.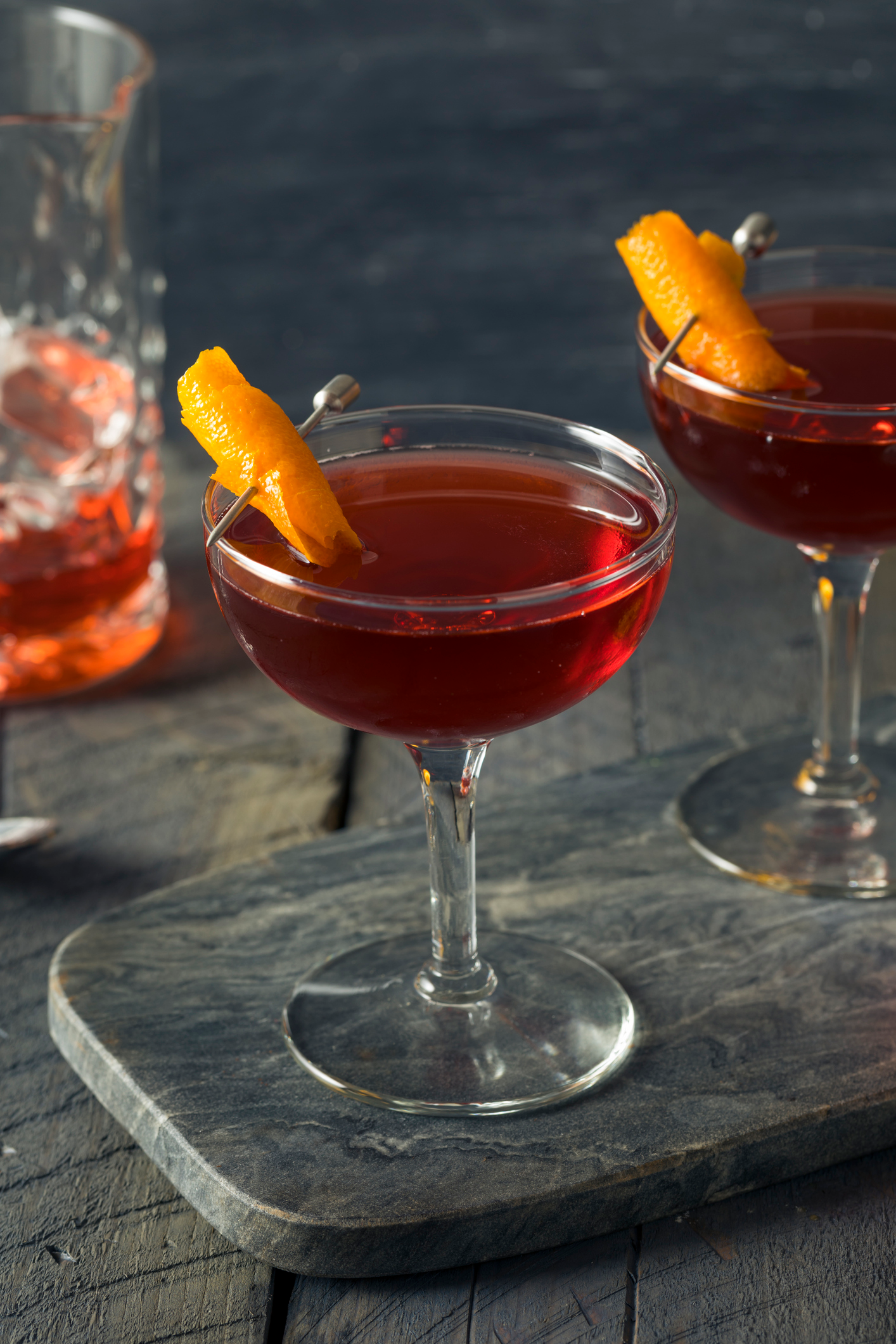 The Boulevardier's sister cocktail, the Negroni, is an Italian concoction that you should enjoy while listening to Dean Martin or Frank Sinatra at Il Mulino in NYC. The key difference between the two, aside from an entirely different liquor base (gin vs whiskey) is the amount of alcohol in each cocktail. The Boulevardier cocktail has significantly more alcohol than its Italian cousin. Let's just say, you will be feeling two Boulevardiers in the morning versus two Negronis.
Is a Boulevardier Bitter?
The Boulevardier is a naturally one of the more bitter cocktails. While the bourbon whisky or rye whisky tends to carry a sweeter flavor. The campari still drives home the bitter flavor that you would find in a classic negroni. Mixing drinks with sweet vermouth and campari tends to create an overall bitter flavor profile...an acquired taste for some. Every cocktail isn't for everyone.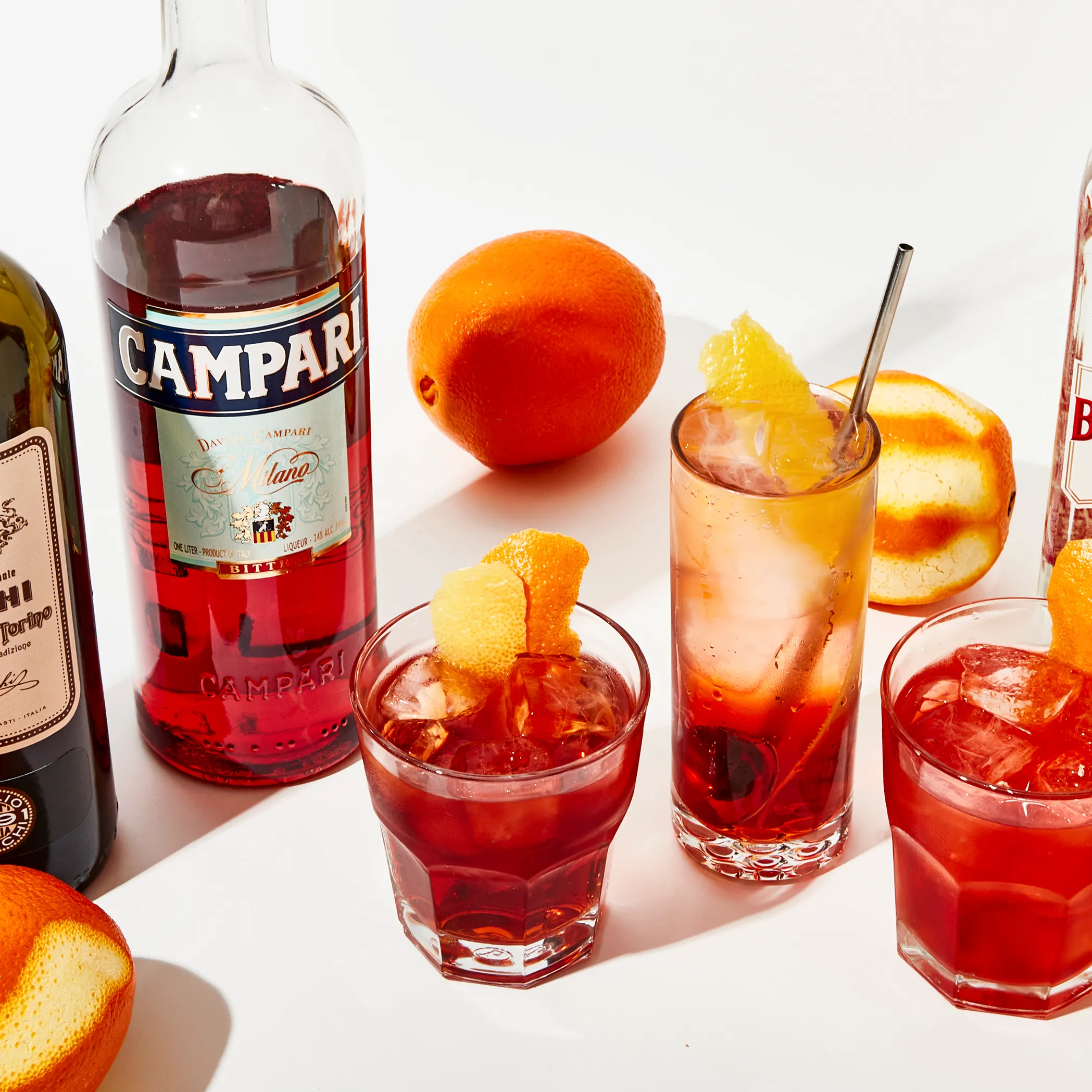 Are Negronis and Boulevardiers Served in the Same Glass?
Negronis and Boulevardiers are not served in the same glass. We recommend that you serve a Boulevardier in a coupe glass. We also recommend that you serve a Negroni in a rocks glass.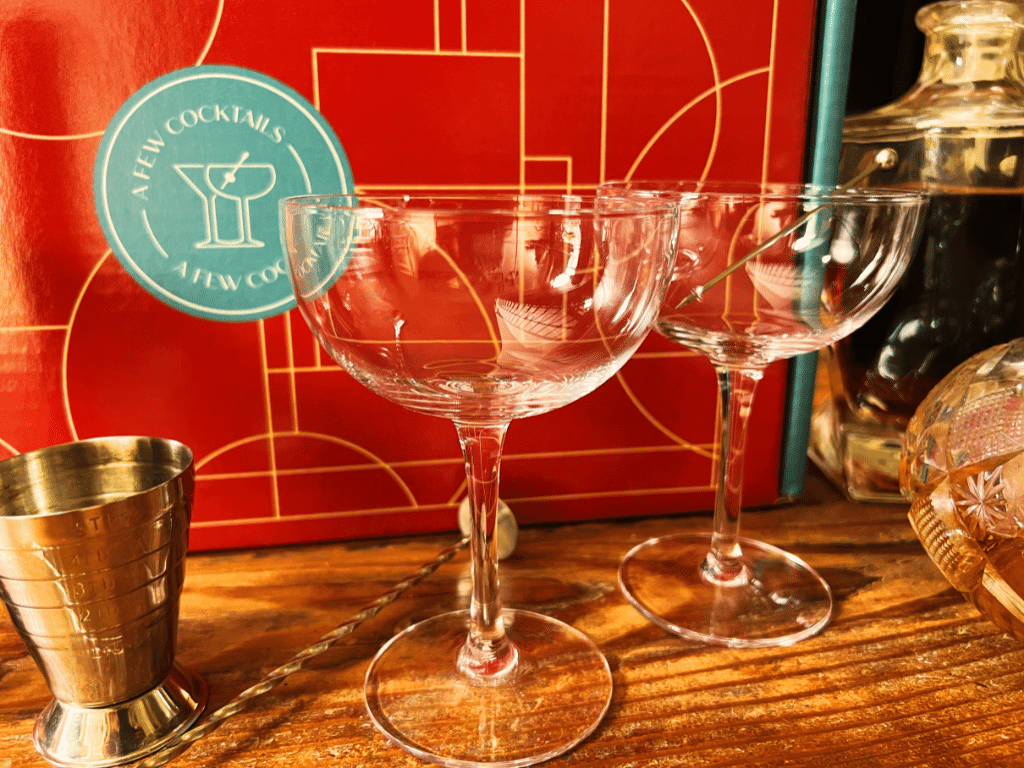 How to Make a Boulevardier
Making a Boulevardier is actually quite simple. Our boulevardier recipe iss as easy as combining all the ingredients into a large mixing glass with some ice and then straining it into a coupe cocktail glass.
Ingredients :
2 Ounces Rye Whiskey

1 Ounce Sweet Vermouth

1 Ounce Campari

Orange Twist for Garnish
Directions :
Combine the Rye Whiskey, Sweet Vermouth and Campari into a mixing glass

Add Ice and Stir

Strain into a chilled glass
How to Make a Negroni
This classic Italian cocktail is the perfect before dinner drink. The bitterness of the Campari paired with the power of Gin unlocks the complete flavor profile of the mouth. This cocktail seems to have a love it or hate emotional reaction due to its intense bitterness.
Ingredients :
1 Ounce Gin

1 Ounce sweet Italian vermouth

1 Ounce Campari
Directions : 
Combine all three ingredients and pour over ice

Stir with a cocktail stirrer

Garnish with a slice of orange peel
Where Does the Name Boulevardier Come From?
The name Boulevardier comes from the french word, Boulevardier. The term generally means a man about town or a gentleman that strolls a French Boulevard.
Is a Boulevardier a Common Cocktail?
Yes and no. Does the Boulevardier have mass appeal? Not quite. You wouldn't expect to see many people ordering a Boulevardier at a standard cocktail bar. But if you treat into the higher end or top tier Hotel bars, then you're much more likely to see people ordering a Boulevardier cocktail.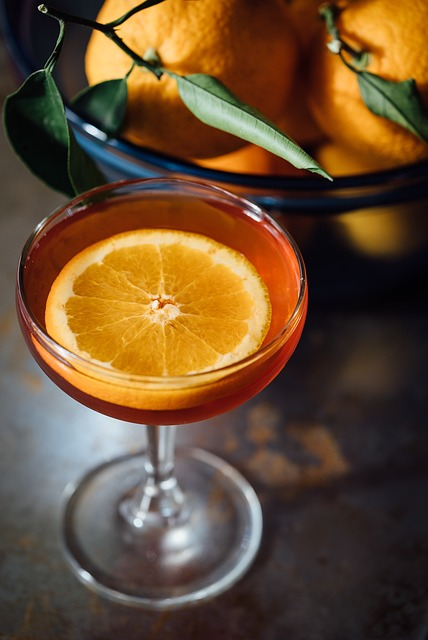 How Similar are Negronis and Boulevardiers?
When diving into the similarities between the Boulevardier vs negroni, it really is quite simple Both drinks use campari. Both cocktails use sweet vermouth. AND they both use an orange peel for garnish.
---