Whether you're stocking your first bar cart or refreshing your existing cart, it's essential to have the right tools, glassware and alcohol. After all the Bar Cart is an essential piece of home decoration. It highly important that your bar cart not only be functional but also aesthetic.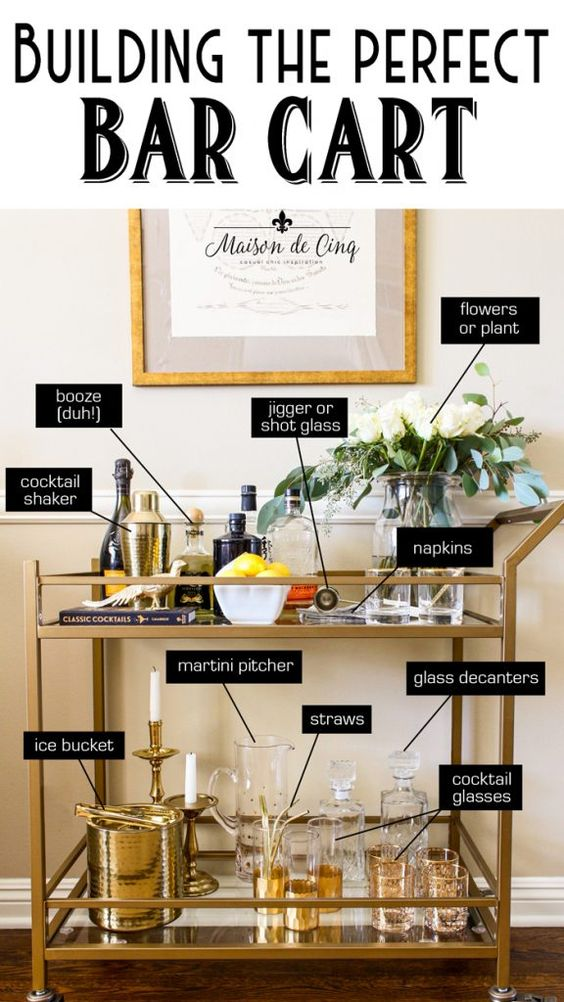 How to Stock a Bar Cart with the Essential Tools
Cocktail Shaker
Two stainless steel cups vigorously shaking ice and liquor is a unique sound and charming sound that every barmen or cocktail enthusiast enjoys. The cocktail shaker is perhaps the most important tool for making the perfect cocktail. We recommend a high quality Stainless Steel Option. We recommend Sur La Table Double-Wall Classic Shaker. The thick stainless steel holds the temperature and it's a beautiful piece for your bar cart.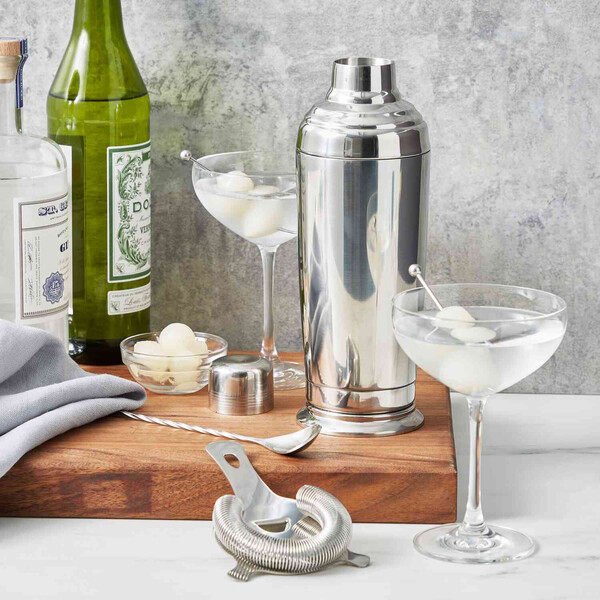 Cocktail Jigger
The cocktail jigger is oft forgotten piece of the bar cart, yet it is a crucial piece. Exact measurements are essential for certain craft cocktails...at least until you're talented enough to eyeball it. The cocktail jigger is essential to crafting the perfect Manhattan. We prefer a solid stainless steel option.
Cocktail Stirrer
The cocktail stirrer is a critical piece for a budding bartender. The cocktail stirrer allows for you to effortlessly blend and mix the sugar at the bottom of your whiskey glass or mixing glass.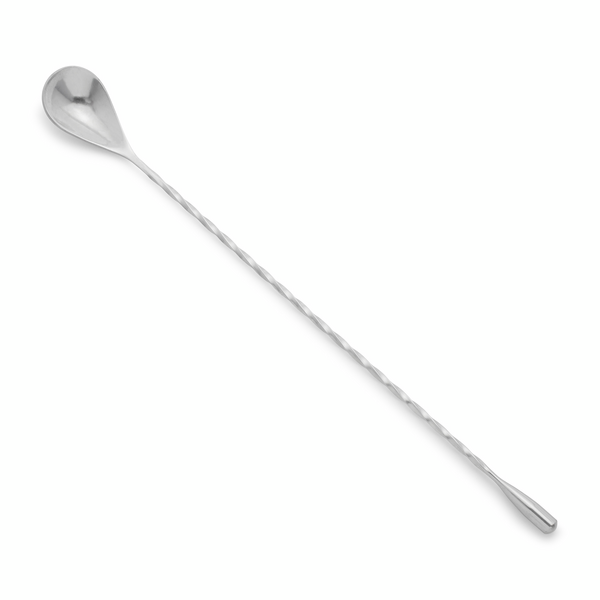 What Glassware to Have for Your Bar Cart
The Mixing Glass
A critical piece for the bar cart or home bar is the mixing glass. The mixing glass is a staple for bar carts because of its versatility. If you want to make a large batch of Old Fashioneds or Manhattans. Mixing glasses are also an elegant staple for the bar cart. Bull in China has a hand blown piece that is just beautiful, highly recommended. We also offer our own home mixing glass thats more budget friendly.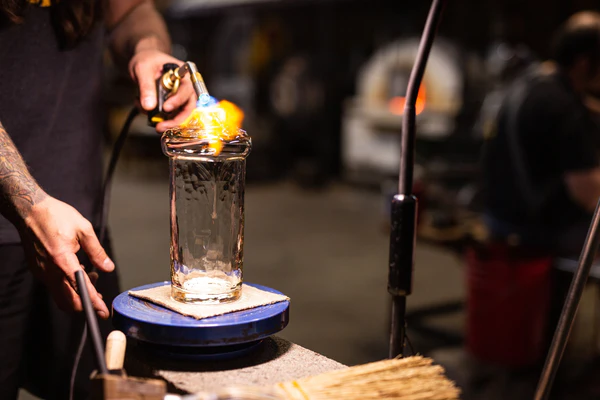 ---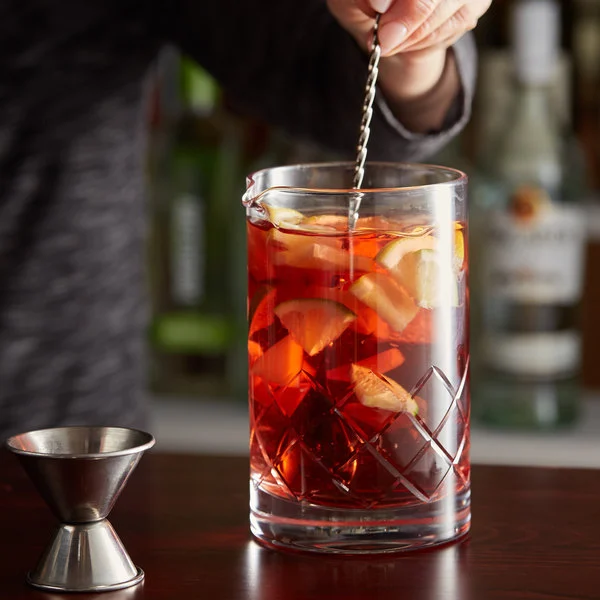 Decanters
A proper decanter is essential for any bar cart. Showing off the liquor is an elegant and traditional way of presenting to your guests. Decanters also bring out the flavor of the liquor you're pouring as the alcohol is exposed to the oxygen. But the real truth is...is just looks better.
This recommendation will take a little more work for the reader than to click and purchase. But the truth is, the best decanters are usually found at Antique stores or specialized crystal manufacturers. Most Antique stores should have a assortment of vintage decanters in multiple styles.
Whiskey Glasses
We recommend two separate types of whiskey glasses, rocks glasses for speciality cocktails and nose glasses for scotch or iceless pours. Aim to have a minimum of two whiskey rocks glasses on the cart.
We like our personal collection whiskey glasses, durable yet refined.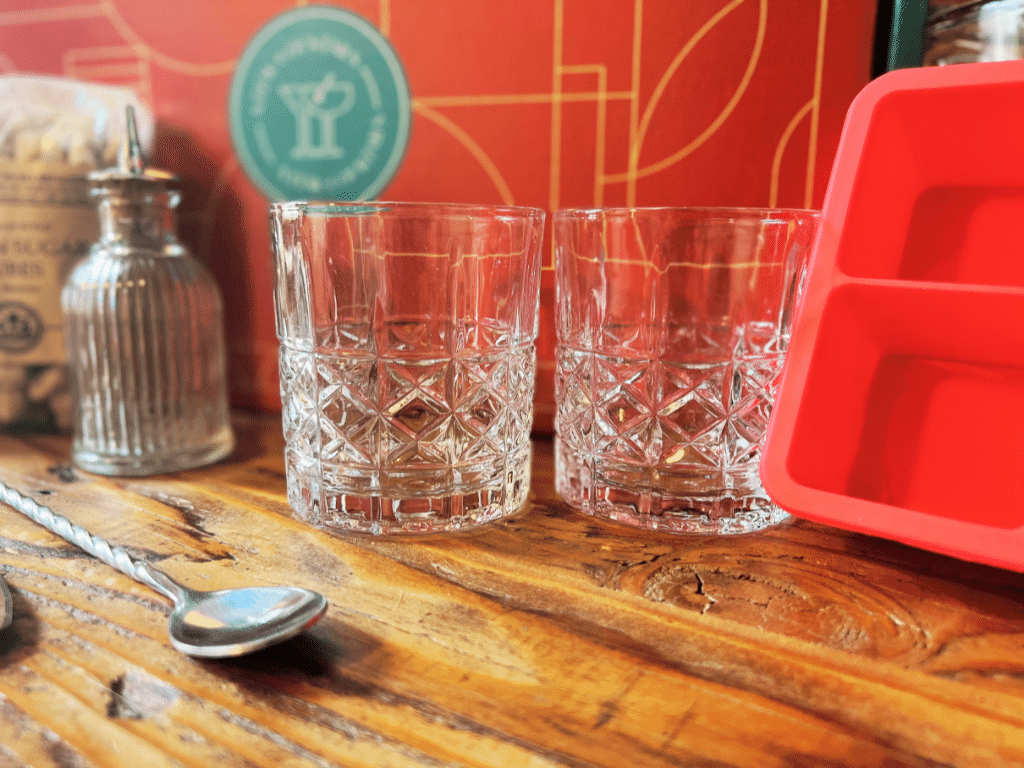 The key to a great Whiskey Nose glass is a tulip shape that allows for a concentration of the nose at the top. Take a look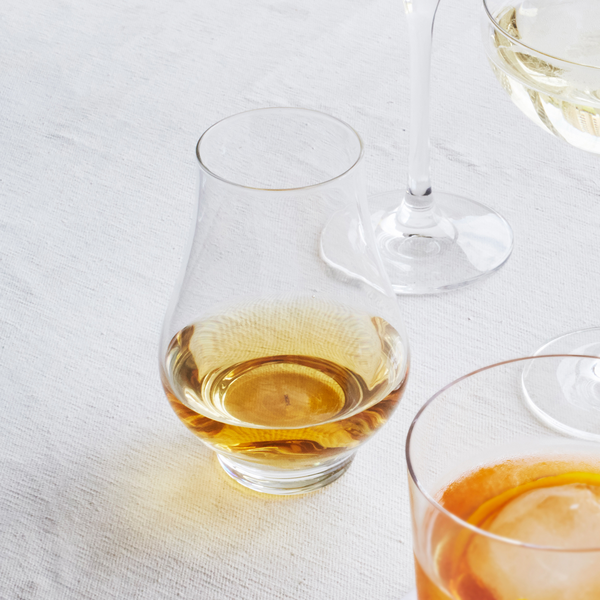 Coupe Cocktail Glasses
No bar cart is complete without Coupe Cocktail glasses. Perhaps the glassware most synonymous with craft cocktails and the golden era of cocktails in the 1920's. The coupe is a refined yet approachable piece of glassware that exudes elegance and refinement. Interested in how the Coupe glass got its shape? Was it Marie Antoinette's breast? Maybe..
We have a collection of Coupe Glasses that we find to a be a perfect blend of sturdiness for large parties while remaining elegant for small gatherings.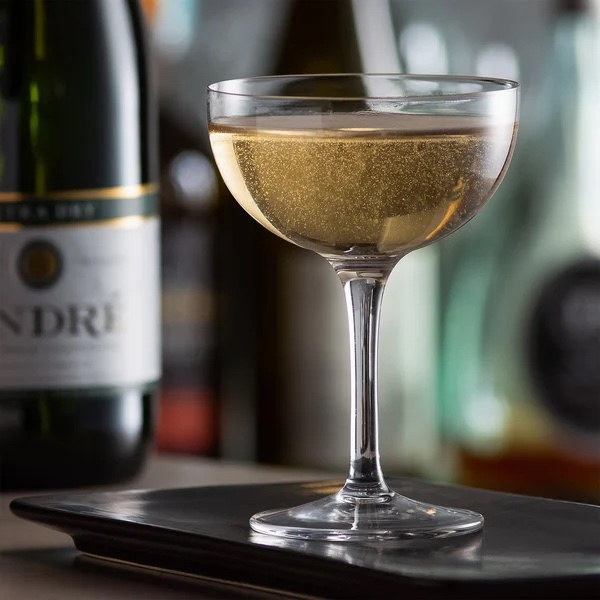 What Alcohol Should you Have on a Bar Cart
The star of any bar cart is always the liquor. The right liquor prominently displayed shows off both elegance and taste to your guests. Presentation is highly important and the types of liquor ares also important in a stocked bar. Aim to have a selection of high quality liquors on display while putting lower quality somewhere else for mixed drinks or large gatherings.
Bourbon
The right bourbon is not too sweet while also not too peppery. When picking a bourbon for your bar cart, the first thing you need to decide is whether or not to decant the bourbon. Personally, we only decant the bottles that have a boring or plain aesthetic and tend keep good looking bottles for display.
We love to display both Blanton's and Willet Bourbon. Both have strong flavor profiles and are perfect for an old fashioned.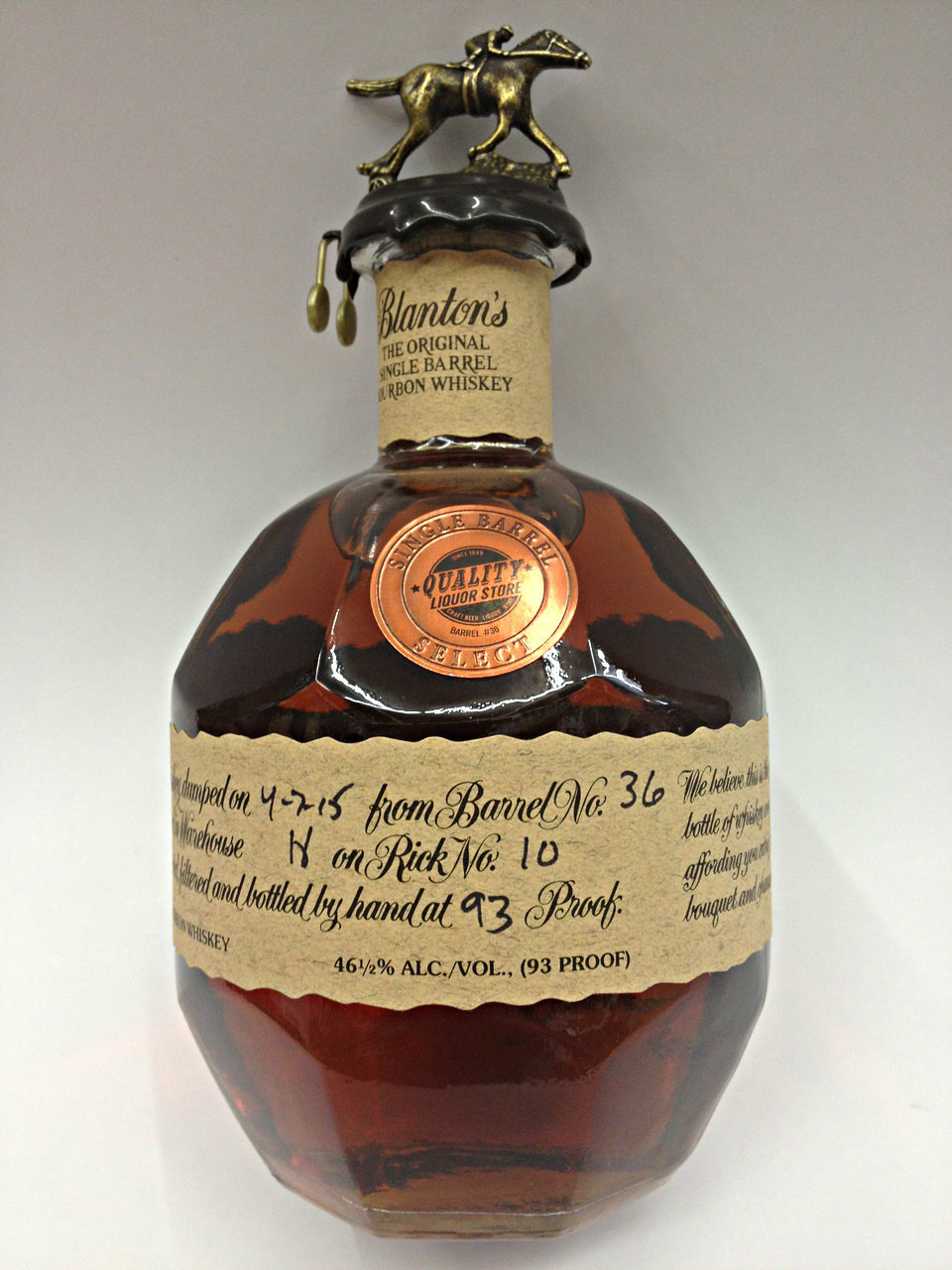 ---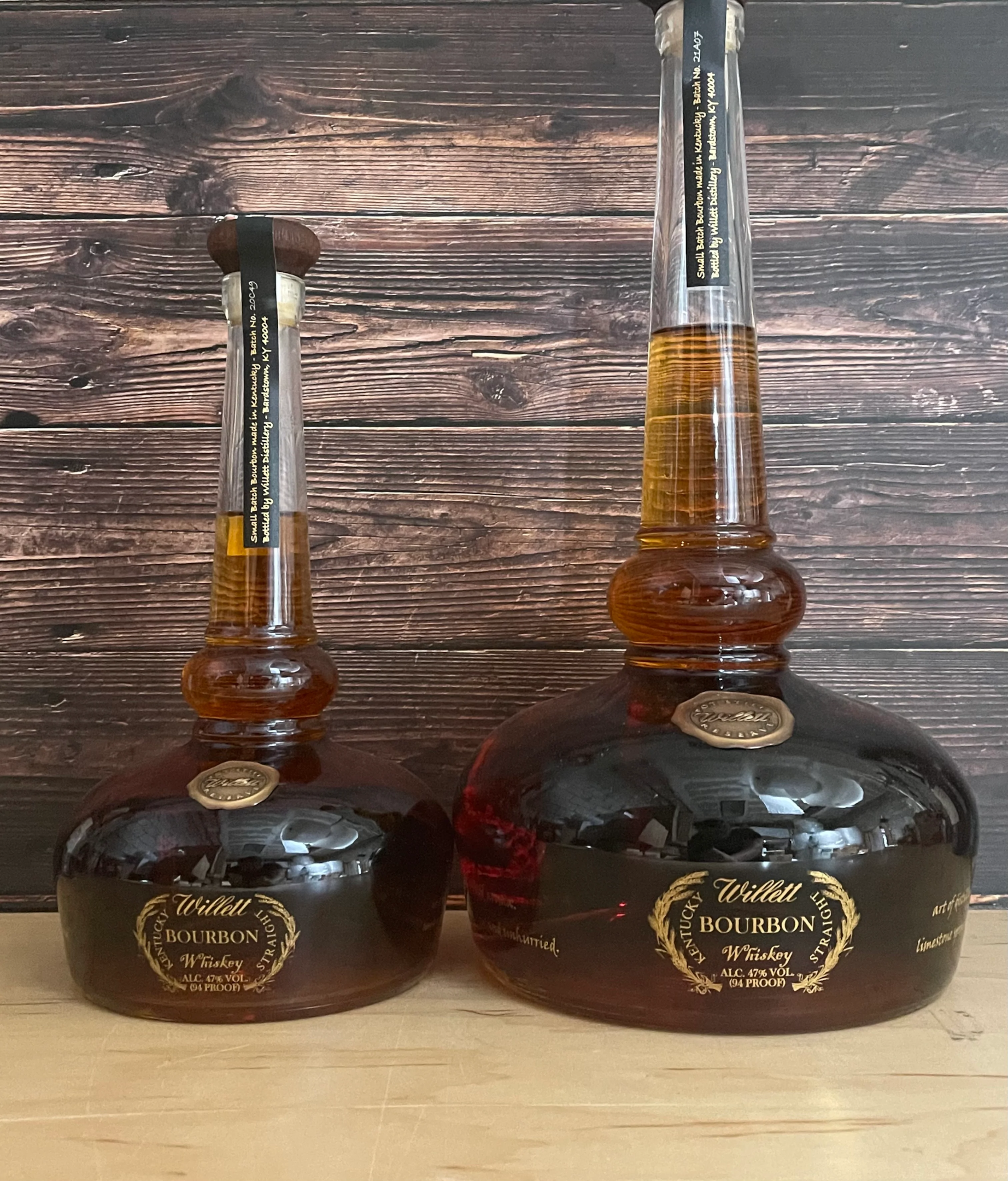 Scotch
Scotch is one of those liquors that your grandfather drank with a cigar while complaining about the late delivery of his mail that day. Scotch is slowly falling out of favor of the younger American generations whilst booming across China and other Asian countries. Nonetheless, it's important to have the ability to offer a nice glass of scotch just as a formality.
We highly recommend decanting any type of scotch. The decanting brings out the flavor and the golden profile of the scotch liquor. If you choose to display, we recommend Macallan 18. It's a smooth and relatively approachable bottle of liquor.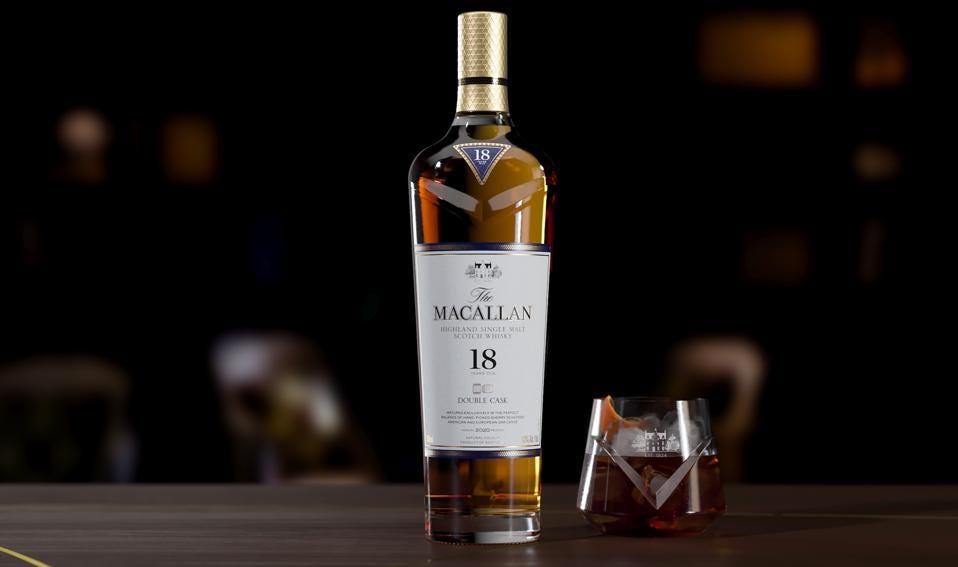 Tequila
Tequila has enjoyed a welcome resurgence not only in common culture but in our home bars. Tequila has moved on from the days of Jose Cuervo and a tasteless margarita. Now artisan crafters from across Mexico have upped their game and consistently deliver on flavor and style. If you're interested in the History of Tequila or Mezcal, check out the links and learn how Tequila became known as the Nectar of the Gods.
The Tequila bottle has become a work of art as well. Our home bar proudly displays both Clase Azul and Don Julio 1942.
---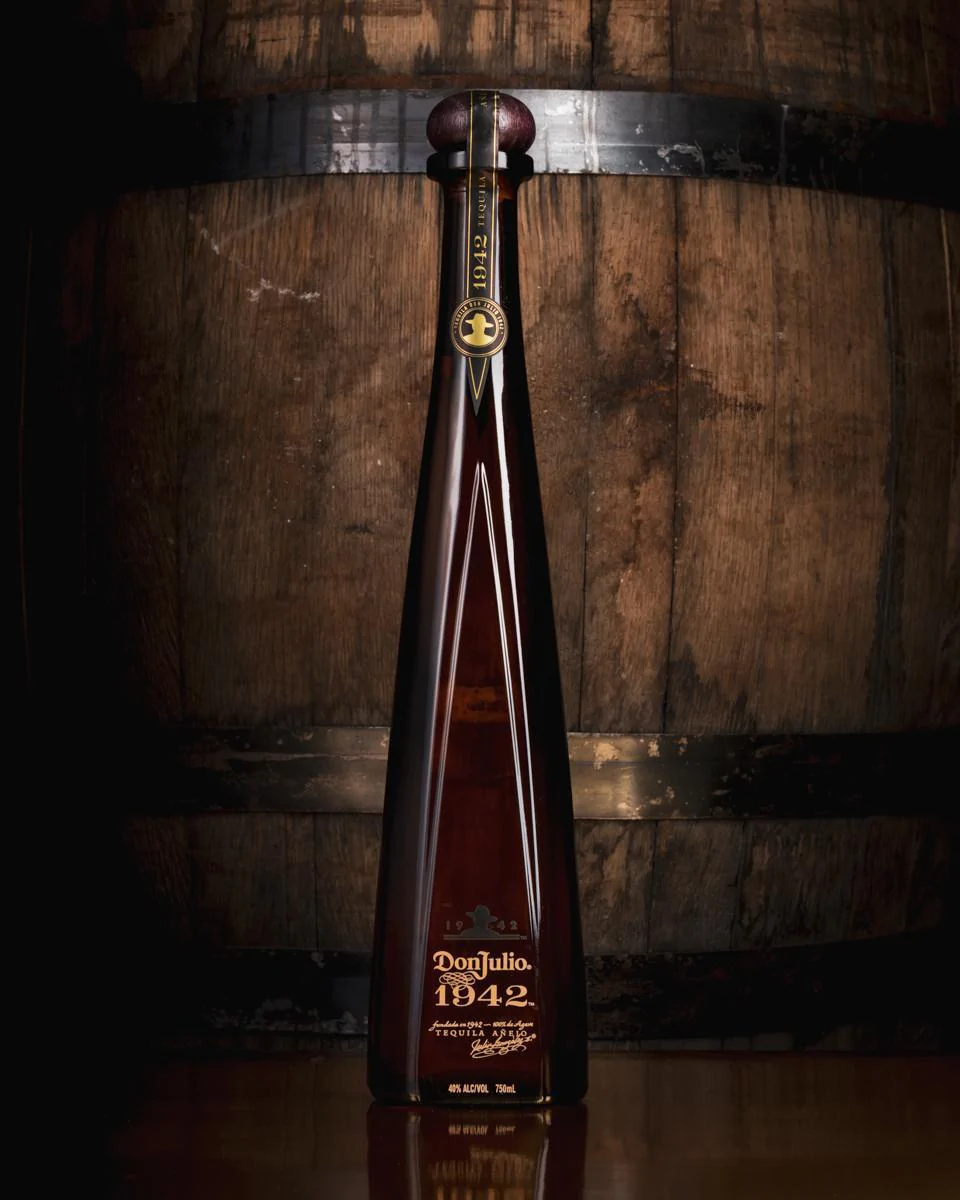 Rum
Unless you're on a beach in the Caribbean, we hope you've elevated your rum game from Rum and Coke. The spirit has grown up and there are many expert crafters across the Caribbean and Central America who continue to push the craft. The bottles are also bar cart essentials as they provide a wide variety of liquor choices for your guests. Lawley's is a delicious choice.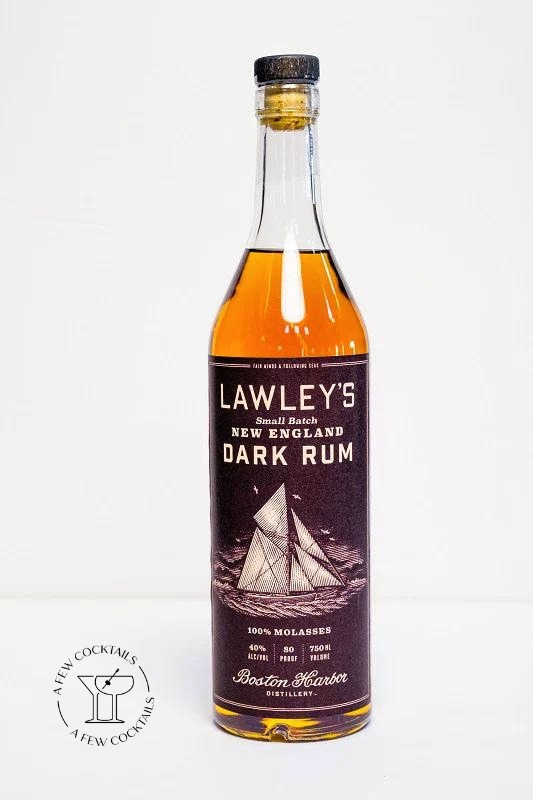 Now that Your Bar Cart is Full, You're ready for Entertaining
---