What are Bitters? And Why do We Drink Them
At the base layer, Bitters are simply a liquified version of spices, roots, herbal elements, and base citrus flavors. Long before bitters became synonymous with craft cocktails, they we're used in medicines and other pharmacology. Many of our most famous bitters, such as Angostura aromatic bitters or Peychaud's bitters have become synonymous with American Cocktails such as the Old Fashioned and Sazerac.
What we're the First Bitters?
The origins of the first bitters can be traced all the way back to the Ancient Egyptians. The Egyptians used to spice their wines and other liquids with various herbs and spices to give them a distinct flavor profile. The Middle Ages in Europe saw the emergence of bitters once more in pharmacology. Many doctors at the time viewed bitters as potential medicinal remedies.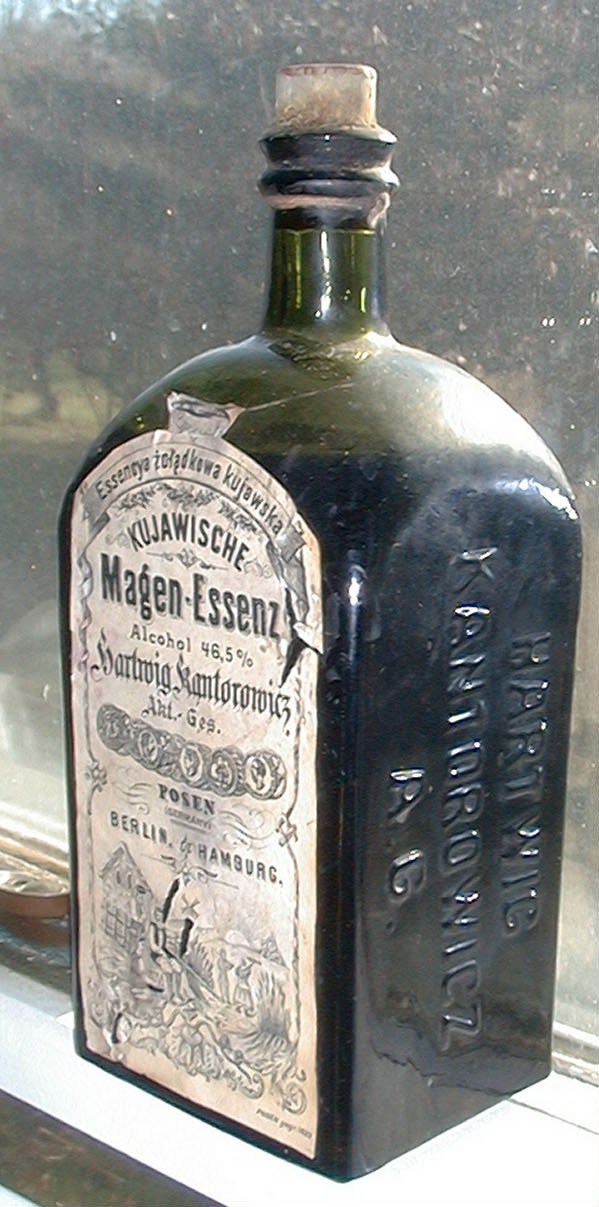 The First Mixed Cocktails?
There was a common British practice to infuse "canary wines" (I.e ports, and other fortified wines) with bitters to give wines a distinct flavor. This practice took off in the United States. Americans began experimenting mixing bitters not only with wines but with other spirits. By 1806 American publications for the first time start referring to these drinks as cocktails. A cocktail was described as "a stimulating liquor, composed of spirits of any kind, sugar, water, and bitters."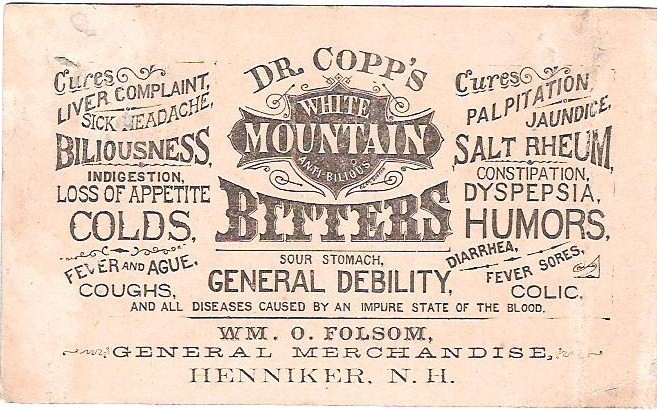 How Did Cocktail Bitters Get so Popular?
These mixed drinks now known as cocktails took America by storm. By 1856 the first cocktail parties were being thrown across the country. The beginnings of the Golden Era of Cocktails were starting to emerge across the country. Bitters were an instrumental part in a new era of drinking thanks to the infamous Jerry Thomas.
Who is Jerry Thomas? The Father of Mixology?
Jerry Thomas came from humble beginnings and learned the craft of bartending in New Haven, Connecticut before setting off on the Gold Rush in California. Facing the bitter truth and failing to strike gold, Thomas headed back to the East Coast where his bartending career would take off.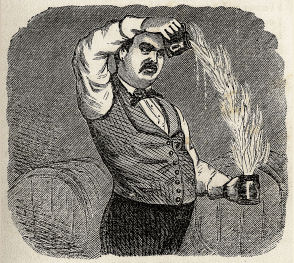 Thomas would become the premier bartender at many of the countries most famous saloons and hotel bars. He became famous for his elaborate tricks and delicious drinks. He would carry around an embossed set of bartending tools including solid silver mixing tools and gem encrusted bottles and shakers. During Thomas's peak, he was bringing in about 100$ a month, which was more than the Vice President at the time.
The Bar-tender's Guide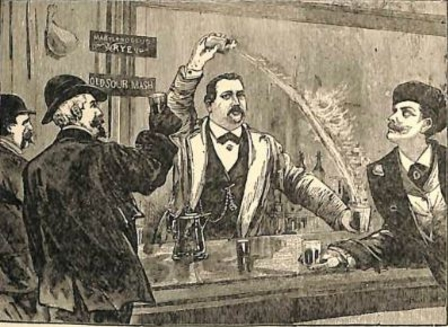 How does this all tie into bitters? Well Jerry Thomas would go on to publish perhaps the most famous cocktail guide ever written, The Bar-tender's Guide or alternatively How to Mix Drinks. The Bar-tender's Guide codified past written or oral tradition. The guide broke down for the first time how to properly mix a cocktail, what bitters and other herbs go into making a great cocktail.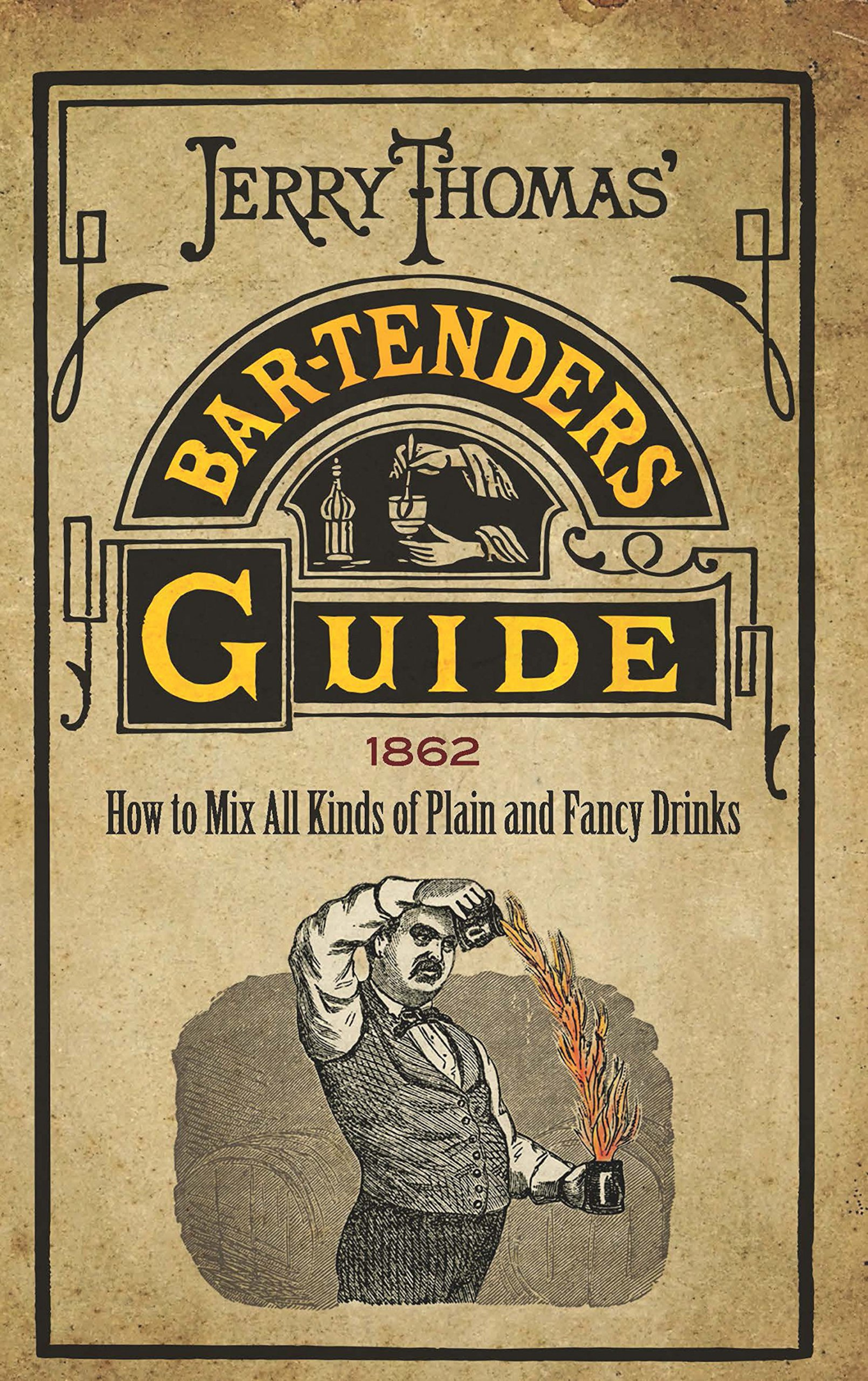 What are Angostura Aromatic Bitters?
Amongst the cocktail bitters, Angostura bitters are an important and perhaps the most famous cocktail bitter that is made in Trinidad and Tobago by House Angostura - Trinidad. The small bottle is easily identifiable by the unusually large white branded labels, which are reportedly a sizing error the firm chose. How bitter is the angostura flavor? Its flavors have bitter spicy taste and are characterized by some clove and cinnamon flavors. It is not known exactly how it is used but it has been produced from Gentian root and other spices and herbs. Angostura bitters were first introduced in 1824 in an Angostura village in Venezuela as a medicine tonic. Originally these bitters were derived from tree bark and combined with other ingredients to give Angostura bitters their unique flavor.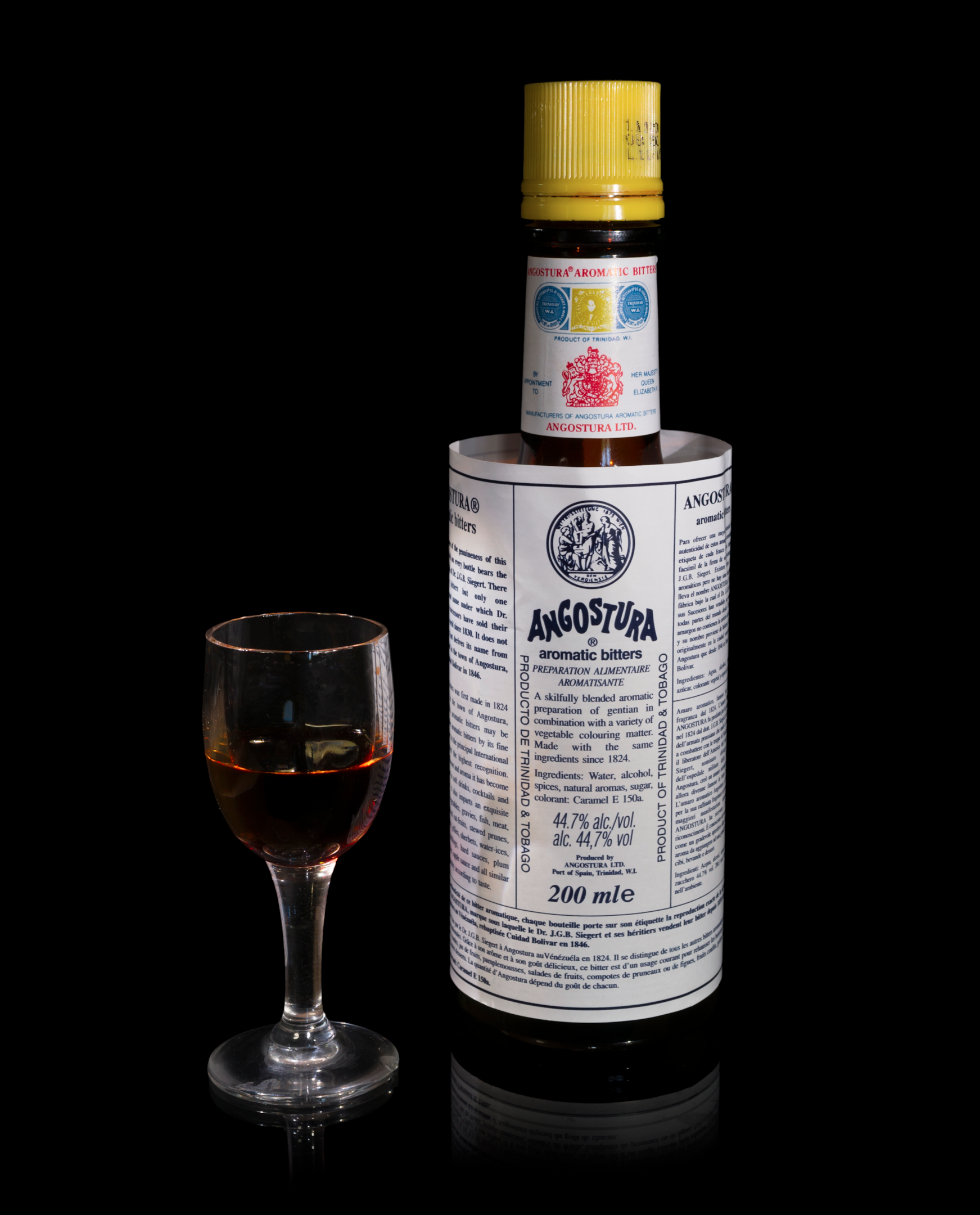 Celery Bitters
These cocktail bitters are both new and very old. Celery Bitters were a popular bitters during the 19th century but fell out of favor due to other more popular bitters. In the early 2010's, "The Bitter Truth" re-released this formerly popular bitter and described it as "This cocktail ingredient, which had already existed in the 19th-century, enriches cocktails with unusual savory flavors. The Bitter Truth Celery Bitters have a rich bouquet of white grapes, Sencha tea, lemongrass, celery leaf, and fresh ginger root. It dances artistically on the tongue as well, adding coriander seed, fresh celery, and chicory to the foray."
These bitters are best enjoyed with a Bloody Mary or even a dry martini.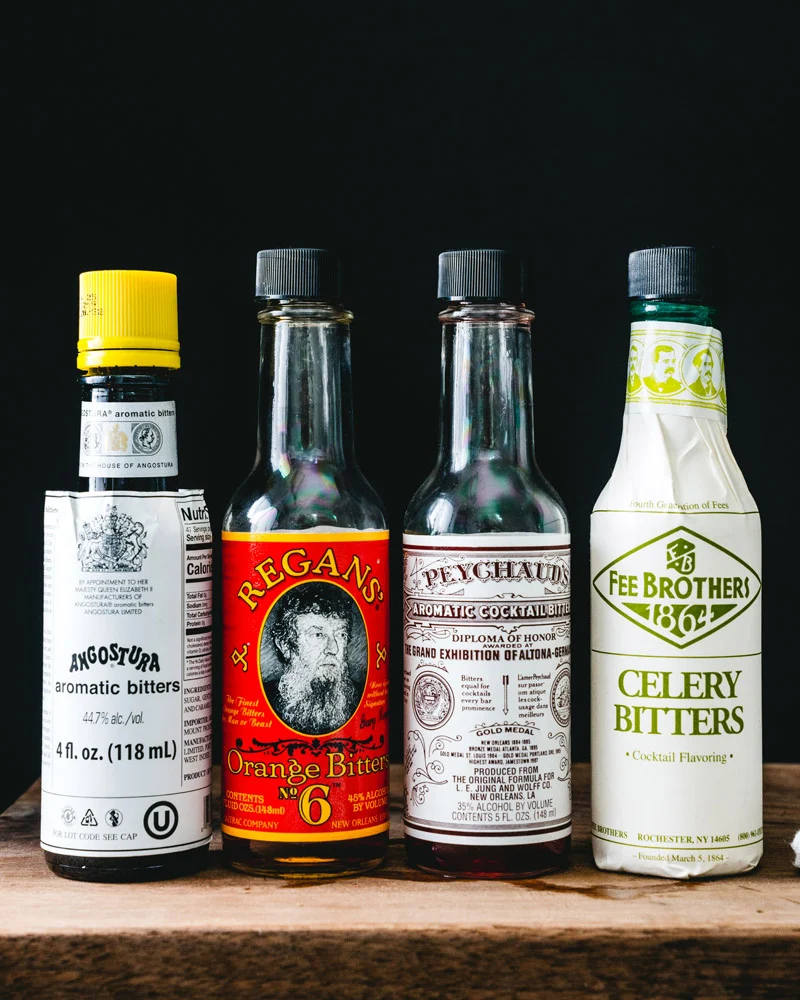 Orange Bitters
Orange Bitters are amongst the classic bitters used to flavor high end cocktails. Generally orange bitters are made from such ingredients as the peels of Seville Oranges, cardamom, caraway seeds, coriander, anise, and burnt sugar in an alcohol base. Many cocktails use orange bitters as a base. Angostura Bitters makes a version of these orange bitters and perhaps the more famous version is the Regan's orange bitters. Whichever cocktail bitters brand you choose, the right bitters are the ones you enjoy.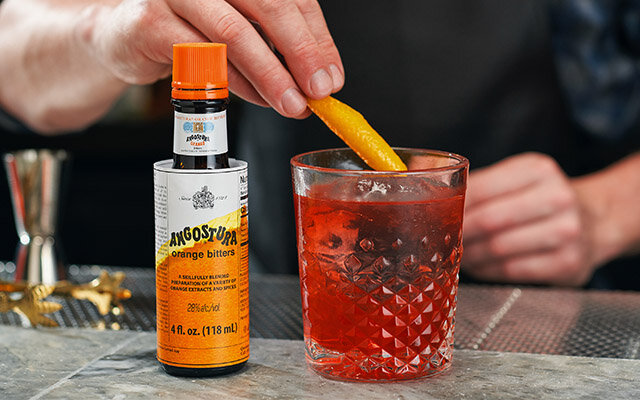 Peychaud's Bitters and the Sazerac Company
In the early 1830's the French apothecary Antoine Peychaud designed the Sazerac. Peychaud was famous to friends for his recipe for a flavored elixir, which they called Peychaud' s bitters. By 1850 Peychaud had become famous by making the Sazerac which was a brandy toddy .The drink has become officially known as the toddy of Sazerac Coffee House in New Orleans. Later versions of Sazerac dropped brandy to American rye brew and added absinthe.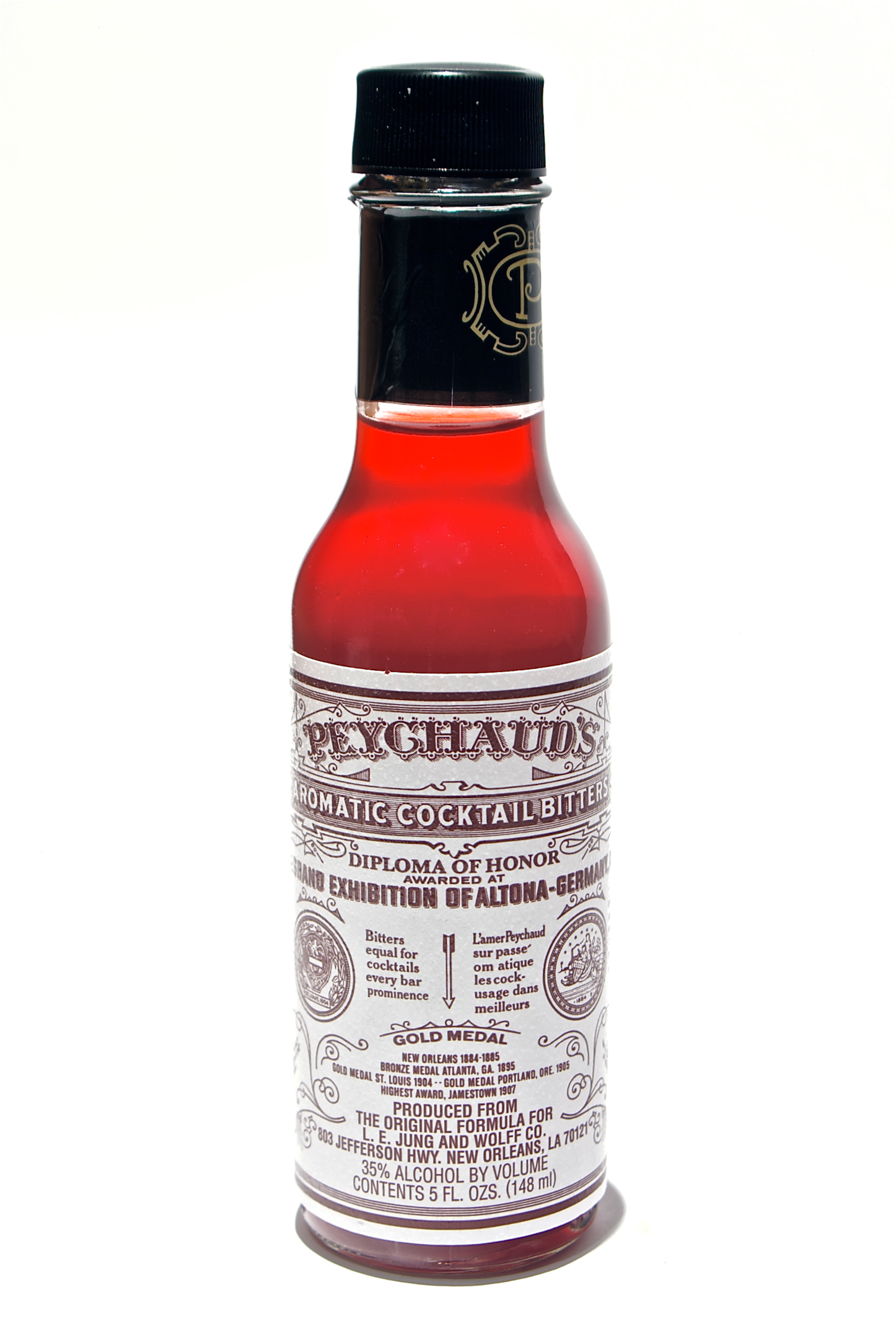 Cocoa Bitters
Cocoa or chocolate bitters are a newer form of bitters. Angostura creates a top notch Cocoai bitter as describes the flavor profile as "top notes of rich bitter, floral, nutty cocoa with a bold infusion of aromatic botanicals provide endless possibilities to remix classic cocktails and put a luxurious spin on a main dish or a sweet treat."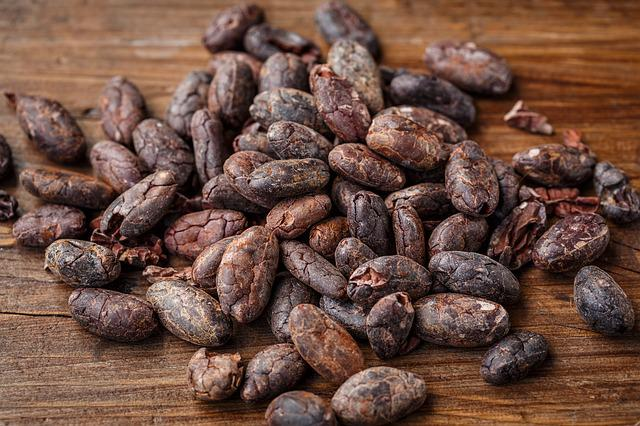 We recommend a few dashes of cocoa bitters combined with a base liquor like dark spirits or aged spirits. Angostura bitters makes a fantastic cocoa bitters.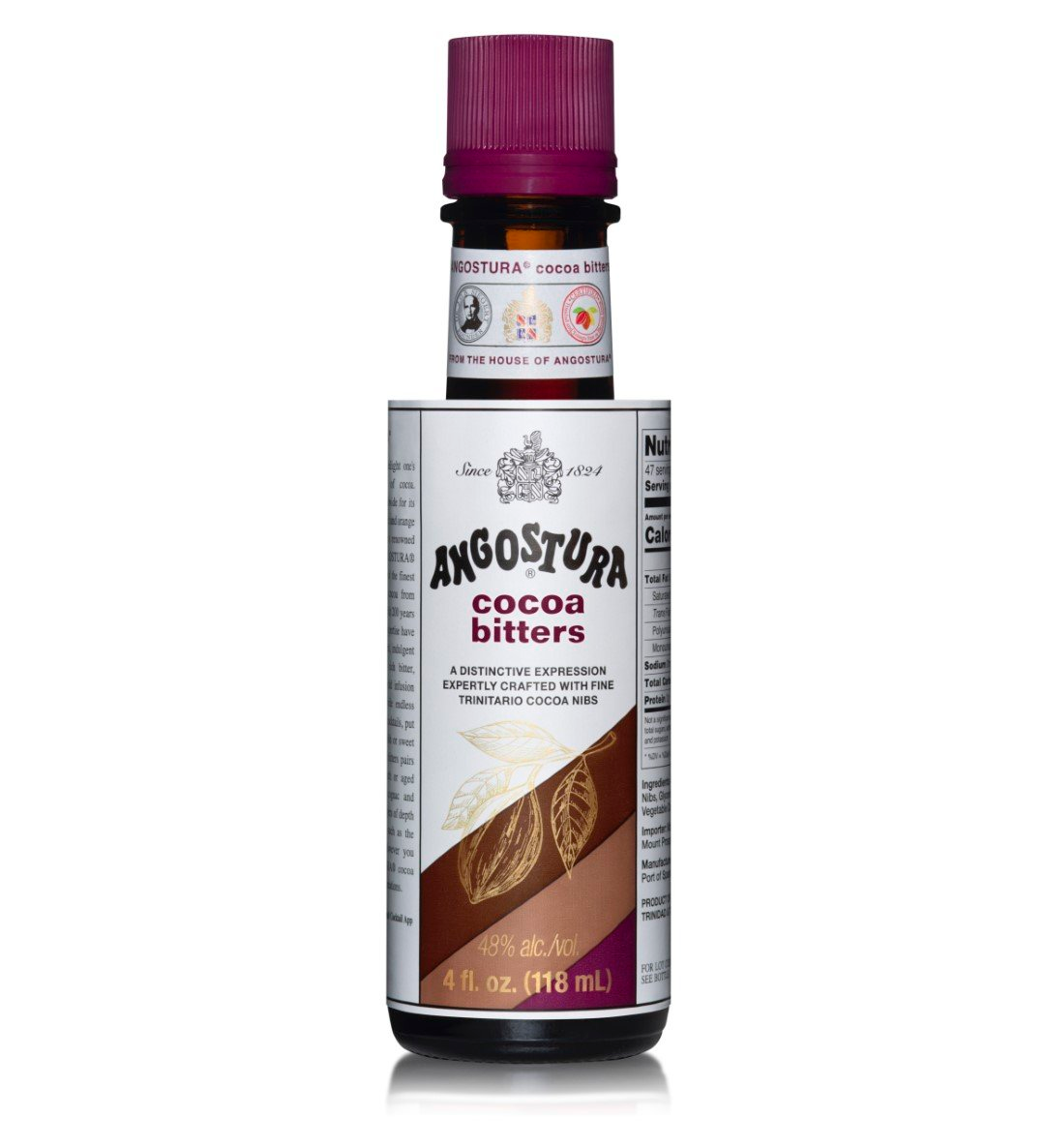 Best Drinks to Pair with Bitters
The Old Fashioned
The Old Fashioned may be one of America's oldest classic whiskey cocktails. Many a restaurant in Louisville claim to have crafted this delicious beverage, but in truth, mixing alcohol with a sugar cube, citrus, and a few drops of angostura bitters is a tale as old as time.
The Old Fashioned is the ultimate Gentleman's cocktail, a perfect combination of Rye Whiskey, a few drops of cocktail bitters, a sugar cube, an orange peel and a Maraschino cherry.
Our recipe can be found here.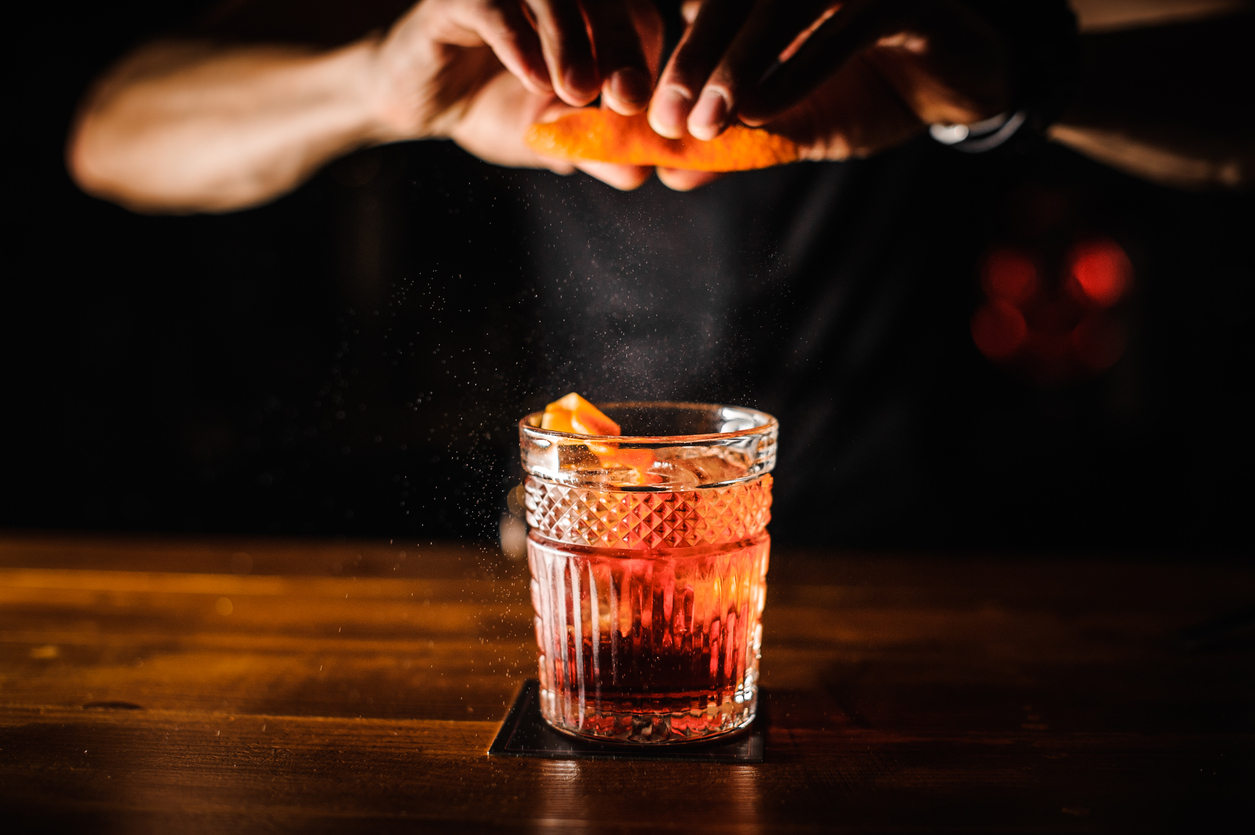 The Sazerac
Few cities can simultaneously blend elegance and grit like New Orleans. Beyond the craze and festivities of Bourbon Street, both back alley bar and jazz lounge offer a twist on the classic Old Fashioned. 
This classic cocktail requires Peychaud's bitters, with a lemon peel, absinthe, simple syrup, and rye whiskey. All the ingredients strike a nice balance.
Many bartenders consider Peychaud's bitters to be an essential ingredient and amongst the best bitters money can buy.
Our recipe can be found here.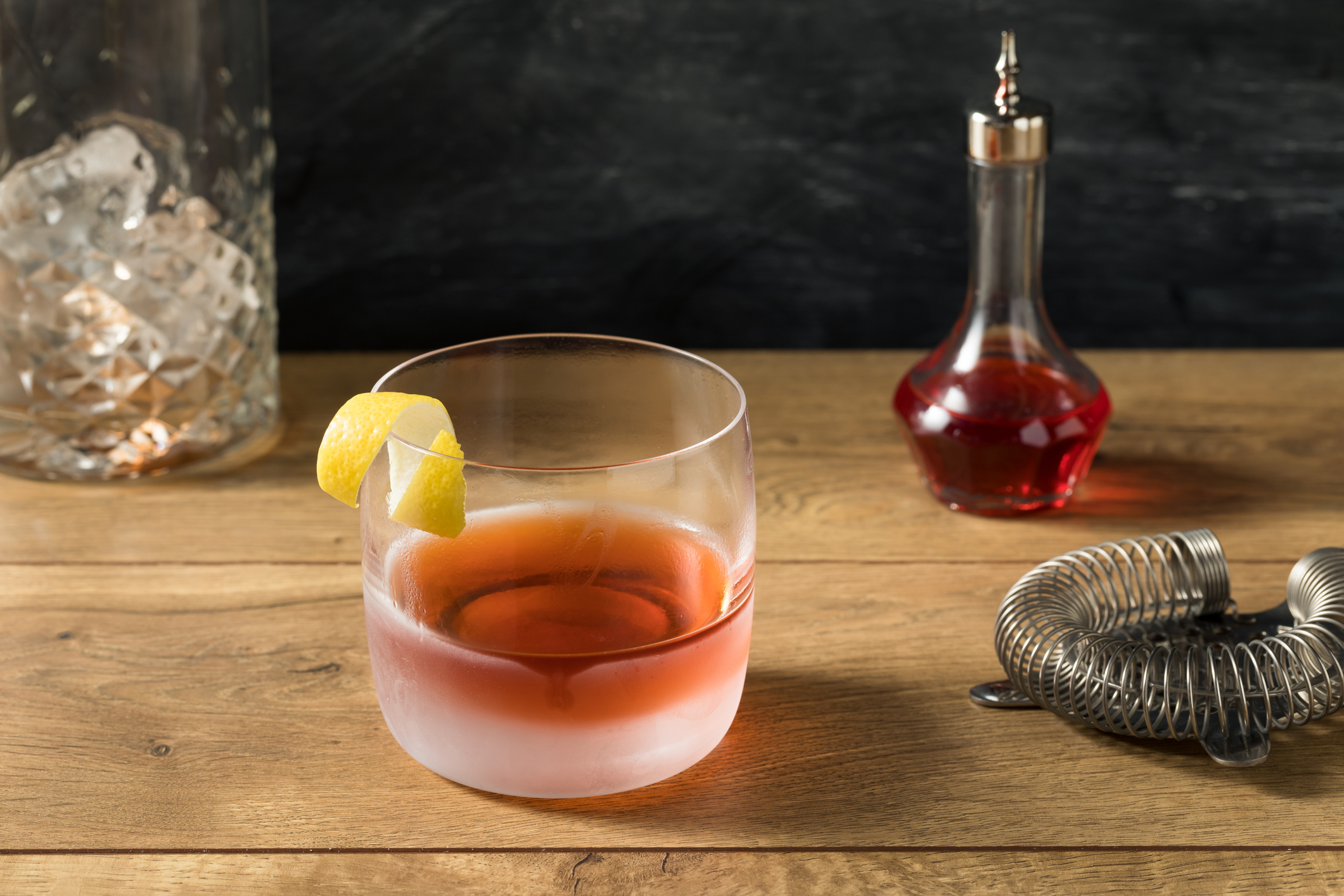 Want more Cocktail Recipes with Bitters?
We have a large selection of classic whiskey cocktails and other classic cocktails that use all types of bitters. Most bitters come in small bottles but other bitters can come in larger.A few dashes of bitters with a few cocktails...what do you have to lose?
Want to spruce up your bitters game? A professional bar manager would recommend a glass ribbed bitters bottle.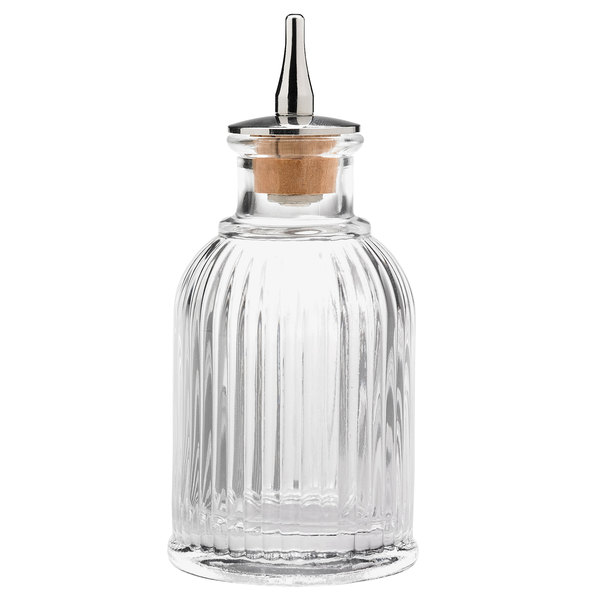 Looking for more in the cocktail world? A Champagne cocktail? Try our other drinks and recipes.
---