Best Camping Cocktail Set
Your first thought in the great outdoors may not be "Let's make a cocktail" but it may be how to I make this experience even better. How do you turn this campfire party up a notch. The days of just cracking open a cold beer are over (although after writing that, it does sound pretty good), the campfire party wants something more and for you to STEP UP and show them how it's done.
Our partners at Bull in China (the top cocktail tool manufacturer in America) have crafted the perfect backpack camping cocktail set for your next camping trip.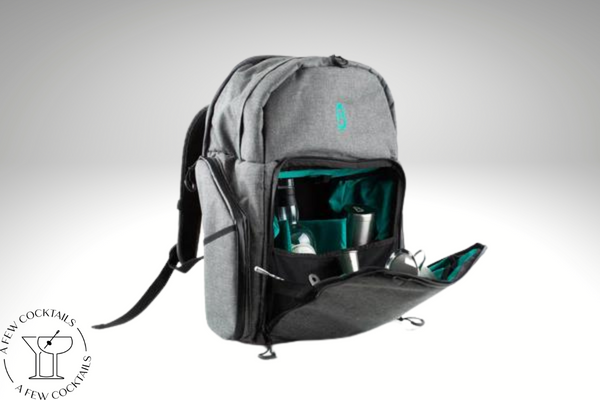 The campsite won't be ready for you when you bust an old fashioned or start shaking up a manhattan. We have a special promo code as well :  BARTENDERBFF for 15% off. Limited time.
Specifications
Let's dive deep into what makes this backpack cocktail set special.
First, the backpack has compartments designed specifically to safely house your specialty bar tools and necessities. This is highly important because barware tools come in all different shapes and sizes so it's important to have a backpack designed for that specific purpose. As you know craft cocktails can be a little high maintenance.

Insulted pockets to keep your bottles or drinks at the proper temperatures, hot or cold

The large compartment has space for extra clothes, shoes, etc. So you can bring other things that just the cocktail shaker

Bottle store for a 750 ML bottle. Think wine bottle or whiskey bottle
What we like about it:
The first backpack designed exclusively for bartending and campfire cocktails

The insulation keeps beverages from getting too hot or too cold

The straps are very comfortable
What we dislike about it:
No charging hole for electronics

Can be a bit heavy when fully loaded
Price : 135.00 $$
What to Look for In a Cocktail Backpack Set for Camping
In order to make great cocktails you need the essential tools to perfect your craft. THe most important thing to look out for is size. You want want a backpack that can hold all of the tools including the long bar spoon, a bottle opener, jigger cap etc. All these tools may be small in the aggregate, but when you add it all up it amounts to quite a large amount of space.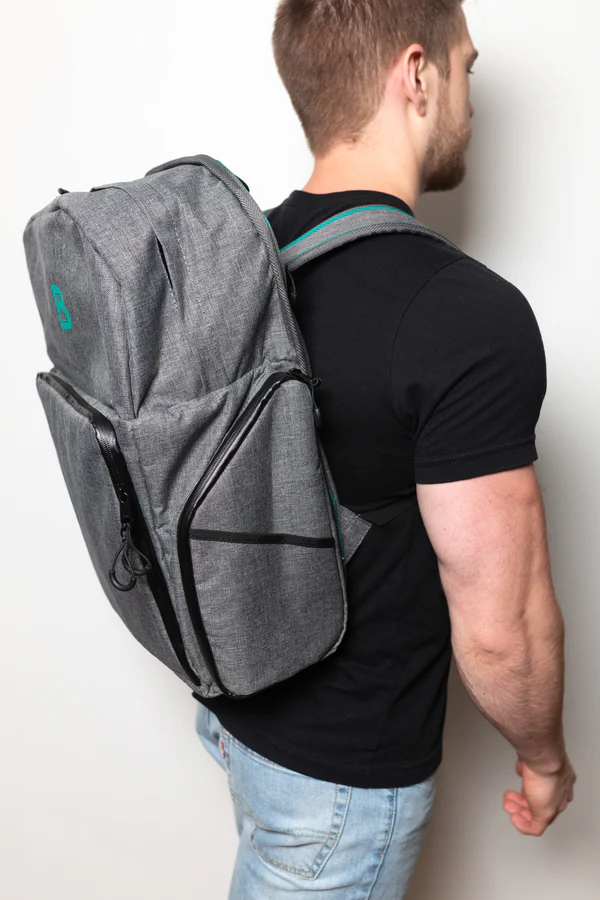 Can you Store a Wine Bottle or Whiskey Bottle Inside?
The beauty of this cocktail backpack is that it was designed specifically to store a proper wine bottle or two. Not only a wine bottle but also a standard scotch or whiskey bottle.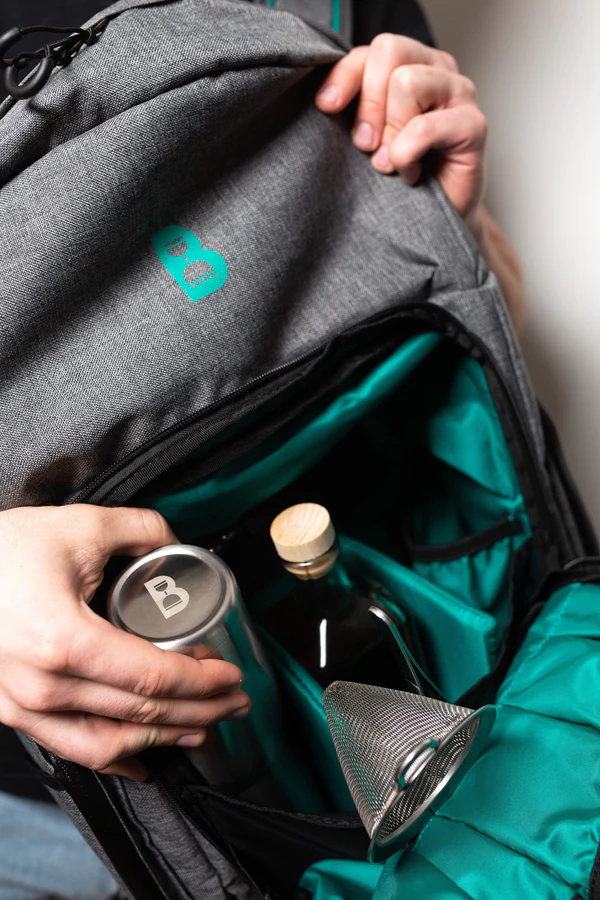 Does the Cocktail Backpack Keep Drinks Cold?
This cocktail backpack was purposely designed with two insulated pockets to keep ice packs cold or warm goods warm. The insulated pockets are perfect if you're looking for short term temperature control.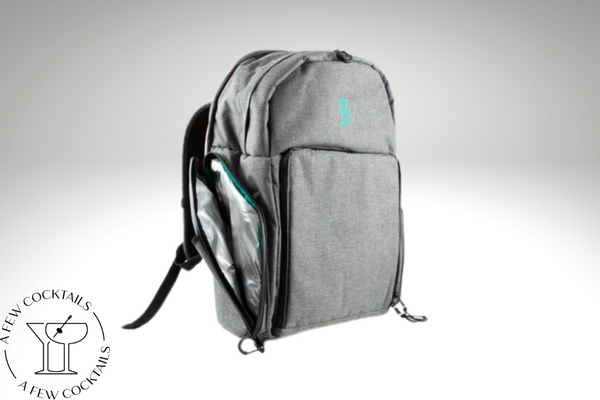 What Barware Tools can I fit Inside?
The Barback Pack from Bull in China can easily store a cocktail shaker, bar spool, a mixing glass, a strainer. It can hold much more than this as well due to the extra large main compartment. We recommend including a bitters bottle as well. A little booze and bitters can go a long way. The backpack is also stylish even when all the tools are inside.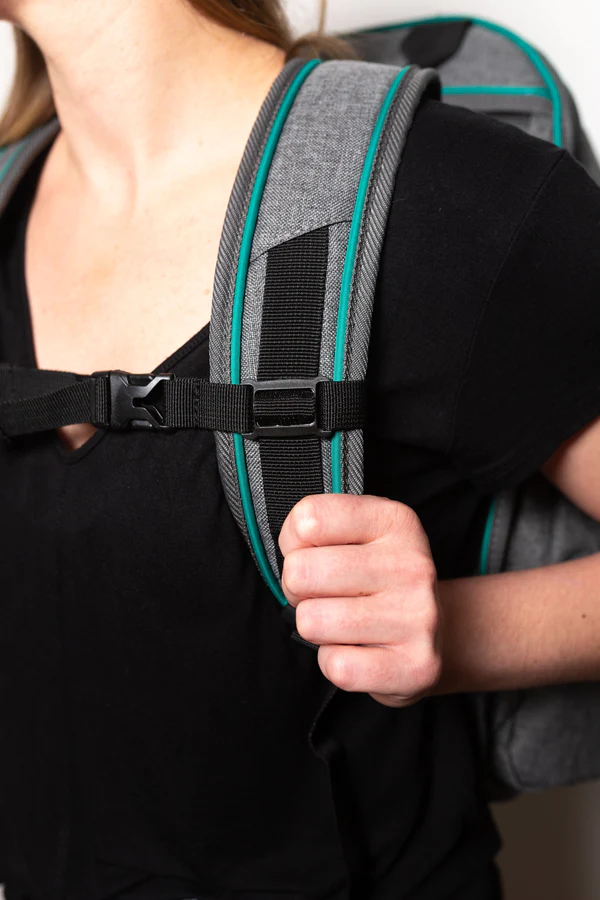 Is the Barback Pack Comfortable?
The Barback Pack was designed with comfort and long range hikes in mind. With a built in support strap for your chest, you can count on comfort from both the straps and chest support.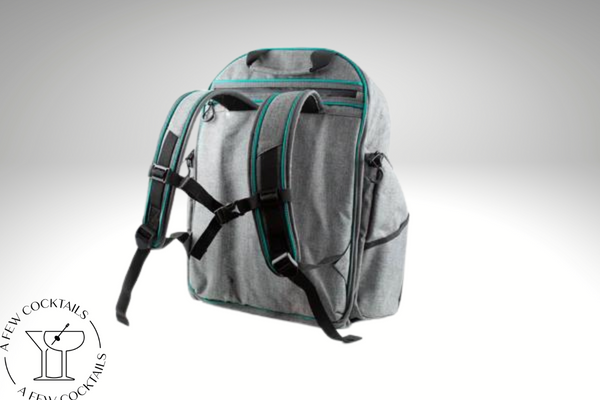 Ready to Make some Campfire Cocktails?
Want some easy campfire cocktails? We recommend starting out with cocktails that require few ingredients to lug around. Like an Old Fashioned or Manhattan.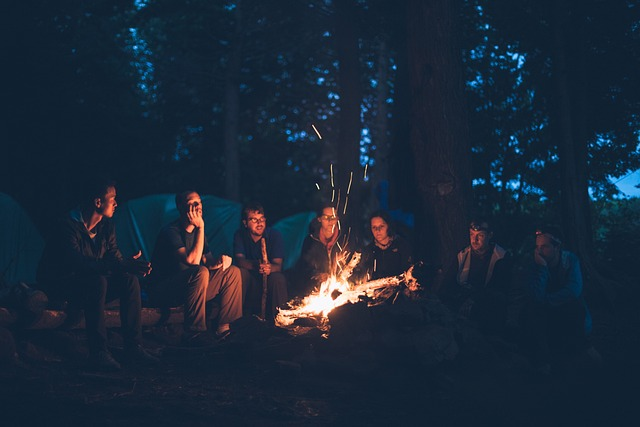 We have written a few guides to get started.
Time for A Few Cocktails.
---