La Descarga Bar, Los Angeles
A steady pulse of rhythmic brass, the smell of Cuban cigars, burlesque dancers gracefully moving in the background...all this adds up to the perfect ambiance. La Descarga, located in Hollywood, is a cocktail lounge that prides itself on being a throwback to the heyday of pre-communist Cuba. This 1950's Havana style lounge has everything from perfectly crafted cocktails to beautiful women dancing burlesque. What truly separates this bar from others, is their focus on Rum cocktails, in particular the Rum Old Fashioned.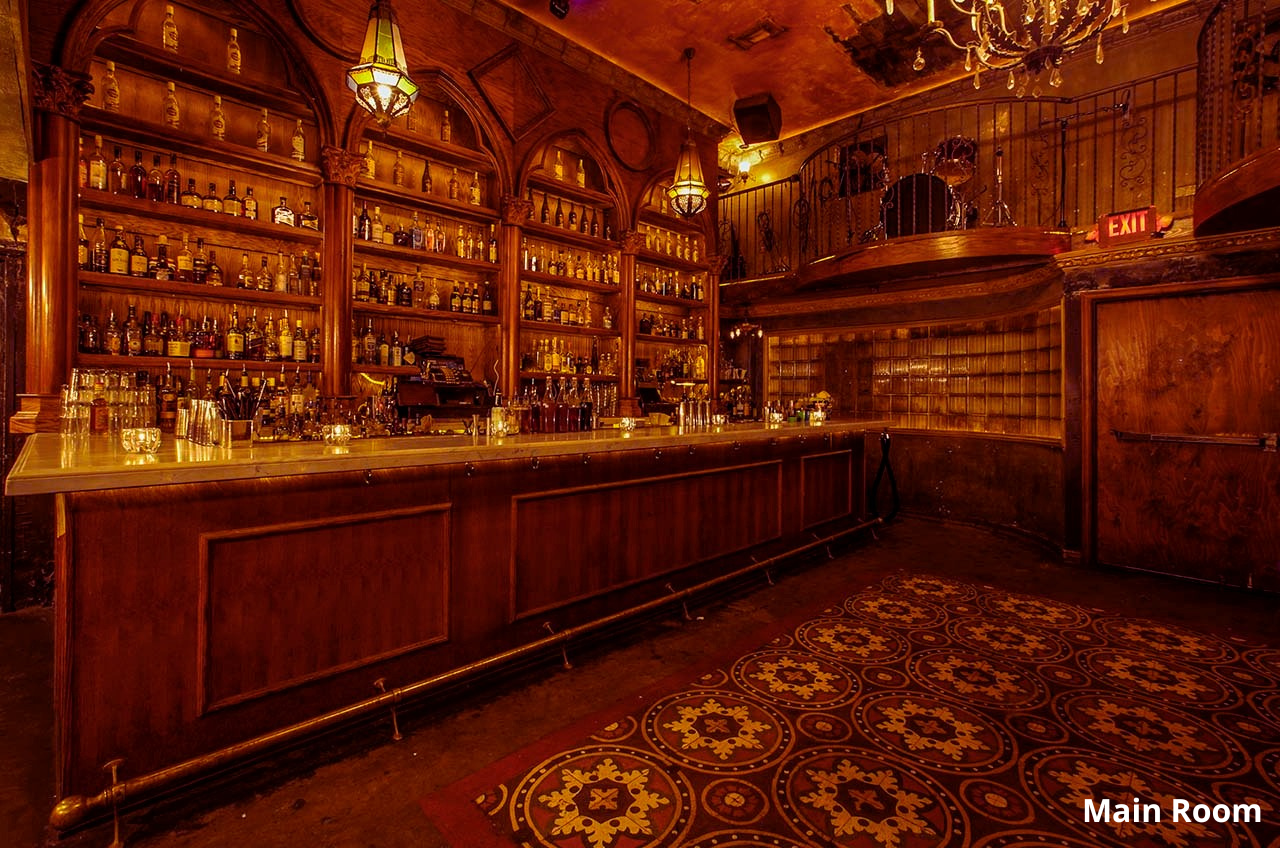 Why La Descarga is a Great Bar
The key to a great bar is nail ambiance, cocktails, vibe and crowd. No small feat, but La Descarga in Los Angeles nails every note. La Descarga is great for a casual cocktail or even dancing if you choose to go on a Friday or Saturday night. The dress code, which requires a dress shirt for men, makes sure everyone is looking good. Do not be surprised to see men in a jacket. This bar is THE great speakeasy in Los Angeles.
Speakeasy? Jazz and Cocktails?
As you enter La Descarga and make your way up the staircase, you're greeted by a "concierge" who welcomes you to your "room" at La Descarga. Then walks over to your closet and rips back the clothes to reveal the hidden bar below. As you make your way down the spiral staircase and peer up to the two story bandstand, you'll be greeted by the Rhythmic Cuban brass band playing live jazz music. The lead virtuoso gets the crowd rowdy as he hammers his fingers against the brass saxophone. Name a better duo than Jazz and Cocktails.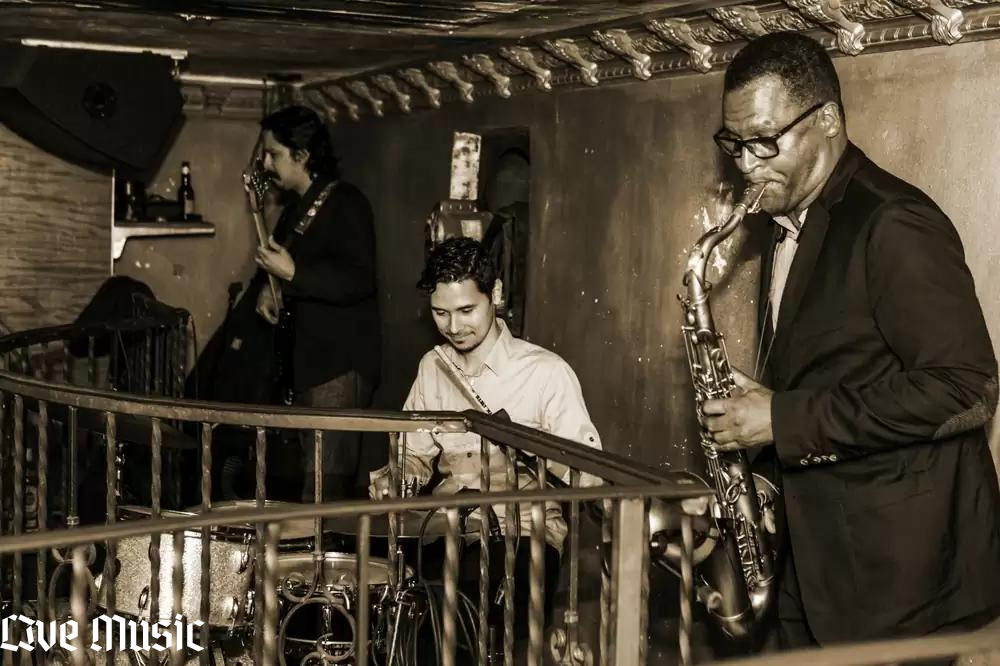 The Cigar Lounge
The Cigar Lounge built into the bar is a unique touch that reinforces the Havana charm whilst providing a sultry atmosphere away from the dance floor. Carlos, one of the many great bartenders, will generally recommend a cigar that fits your preferred taste pallet. The room can become a touch smokey on a busy night. But pairing a Rum Old Fashioned with a cigar will transport you straight to Cuba. The Cigar lounge is also a great place to relax and enjoy a cocktail while listening to modern Latin hits.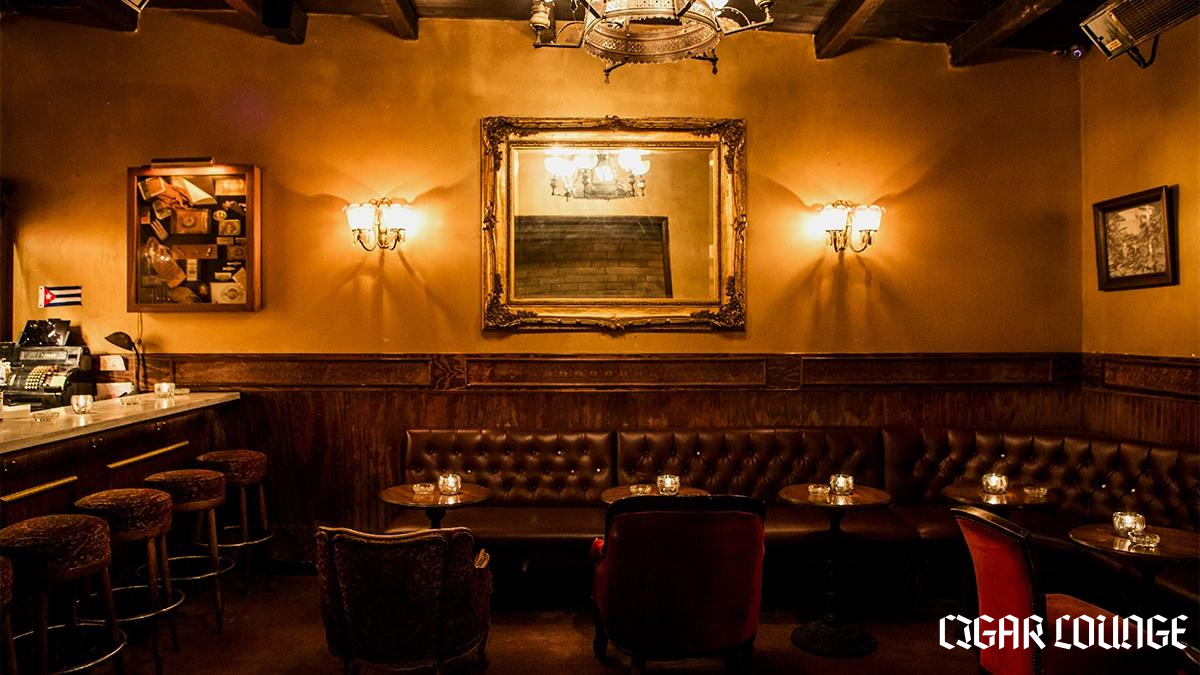 The Perfect Burlesque Show
As live music erupts from the Jazz Band...the lead Saxophonist drops the beat down real slow for the big Burlesque show. The show is perfectly tasteful while also showcasing the women's talent dancing. The women will use every piece of the bar establishment, from hanging on the metal gate to dancing on the bar with a fire show. The Houston Brothers, who own the establishment, do an incredible job of keeping the bar entertaining while also remaining classy.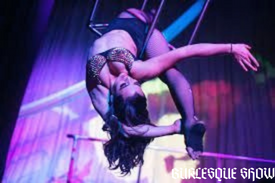 Salsa Dancing
The atmosphere of La Descarga as the night goes on provides the perfect opportunity for salsa dancing. The bar can become a bit crowded on a Friday or Saturday night (be sure to make reservations) but there is always room for dancers. Many of the men and women in La Descarga will know how to Salsa but don't let that deter you from giving it a try. The women in Los Angeles will have no problem showing you how. Likewise the men are happy to teach the women how to dance.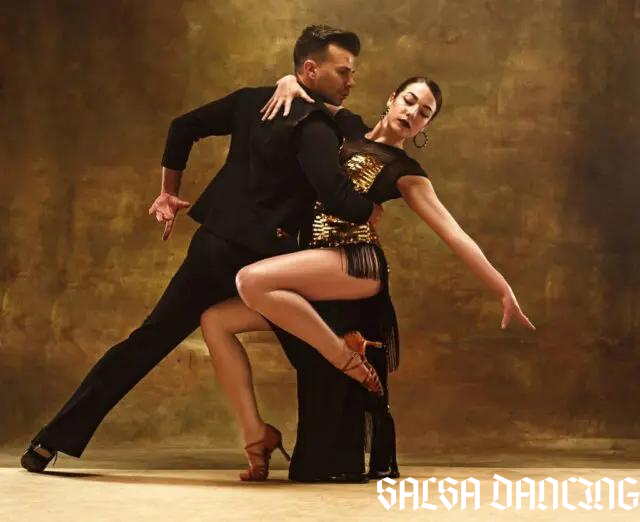 What Does a Rum Old Fashioned Taste Like?
A Rum Old Fashioned, similar to a classic old fashioned, swaps out the traditional Bourbon or Rye and replaces it with an aged dark rum. The key to this cocktail is to avoid a cheap rum, like a Captain Morgan, and instead aim for a high alcohol content small batch rum. We are partial to Centenario from Costa Rica. The older the rum, the better. Check out our recipe below.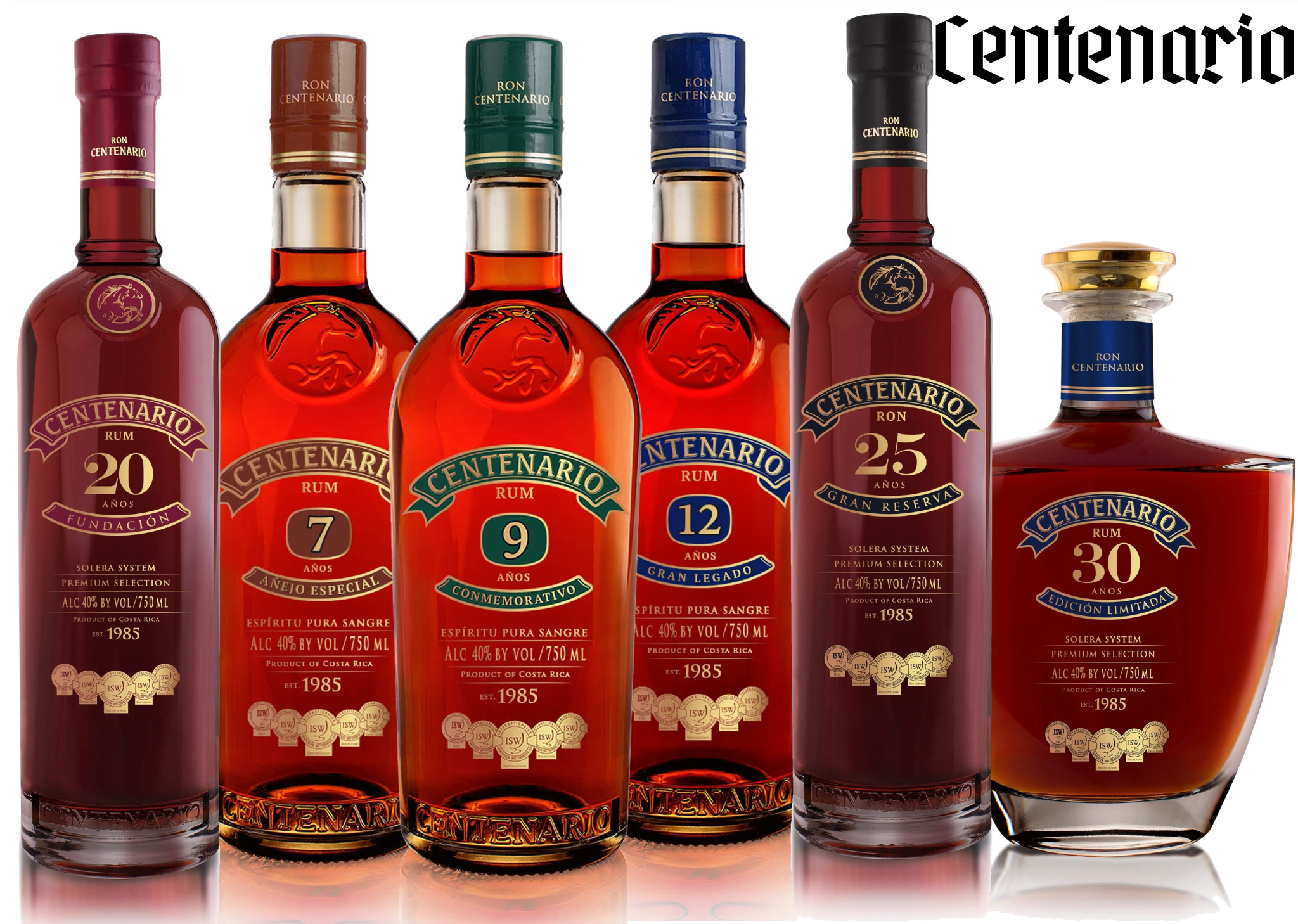 How to Make a Rum Old Fashioned
The Rum Old Fashioned, similar to our traditional Old Fashioned, is the perfect drink to order at La Descarga as well make at home. This Rum Old Fashioned will be a little bit sweeter than the traditional Old Fashioned. To counteract that you can always reduce the amount of brown sugar added.
Ingredients :
1/2 Orange Slice

1 Maraschino Cherry

A Dash (or two) of Angostura Bitters

2 Ounces of 25 Year Centanario Rum
Directions : 
Pour a touch of water in the bottom of the glass

Muddle the sugar in the glass

Add the cherry and bitters

Pour in the Rum

Stir 50-100 time
Other Signature Cocktails
While our favorite cocktail at La Descarga is the Rum Old Fashioned, specifically made by Carlos in the Cigar Bar. They also make great tropical drinks. Their punch bowl mojito is delicious and well as their other bowl options. The drinks tend to be on the sweeter side but they are still awesome.
How Do You Get Into La Descarga?
A couple important points before you go.
Reservations are required to get it. This is great because you're guaranteed to get in. However, if you forget to make a reservation, you may be able to show up early enough to get in
Bottle Service is available if you have a large group. We recommend getting a delicious mojito punch bowl. Great for sharing. La Descarga will usually put you at a great table as well.
Don't expect to have food inside of La Descarga but there is food available next door. And it is awesome Mexican.
Expect a crowded atmosphere on Thursday, Friday and Saturday late evenings. Live Music usually goes on at 10.
Address : 1159 N Western Ave, Hollywood, Los Angeles. La Descarga usually does not have valet parking
The Burlesque show does not get too riskay.
Check out a Glimpse in La Descarga Below
---