As you meander down the dark staircase, your first thought will be, am I in the right place? Slowly as you make your way past the final bend in the staircase, the glimmer of a candlelit speakeasy will embrace you. Holywater takes a tasteful approach and embraces a nautical theme that transports you from the streets of Tribeca to an old school ship underbelly.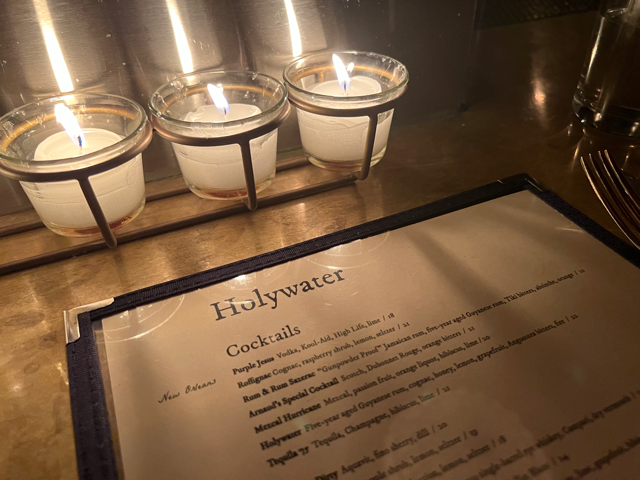 What truly makes Holywater special is their dedication to craft of mixology. Their cocktail list is extensive in both classic New Orleans style cocktails as well as modern New York classics. What truly makes Holywater special are their twists on the classics. When you ask for a Sazerac, the drink you receive might be a little different. For example, their Sazerac is a blended Rum version complete with high-end Pernod Absinthe.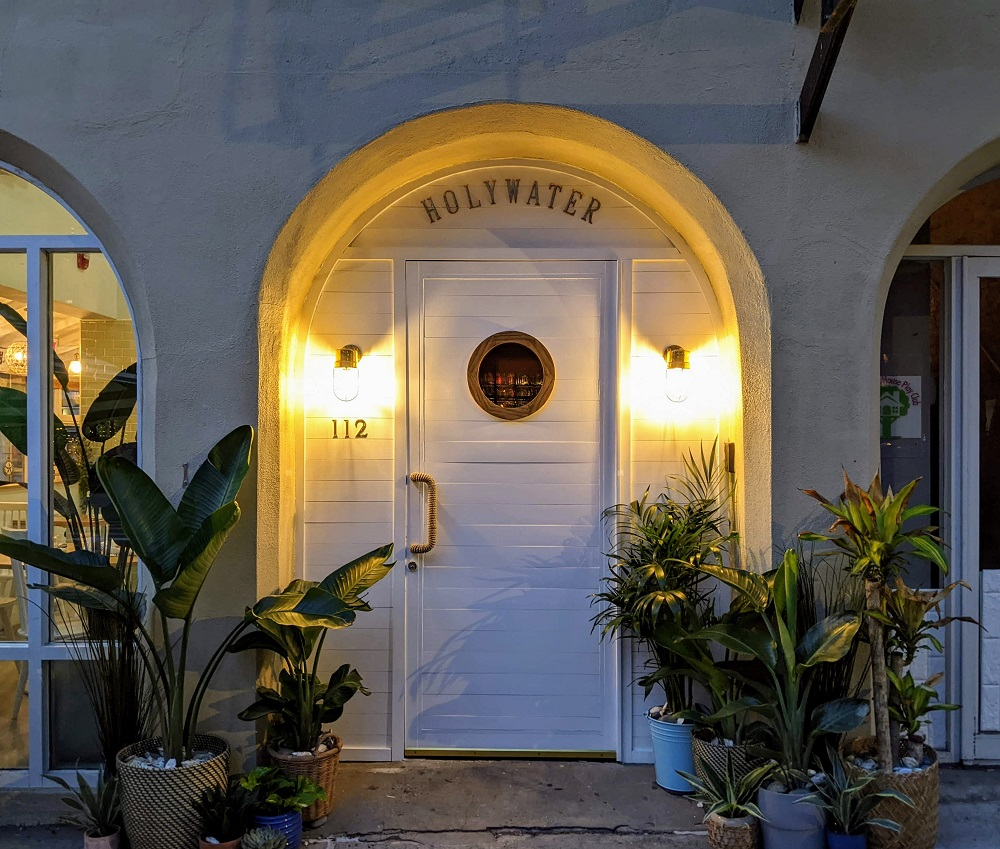 New Orleans style Cocktail Bar in NYC
The beauty of a bar in New Orleans, whether it's Lafitte's blacksmith bar or The Sazerac bar at the Roosevelt Hotel, is the attention to craft and ambiance. Lafitte's and The Sazerac bar get to rely on legend and history, Holywater has to start from scratch. They took the best elements of The Big Easy, the candlelight and cocktail originality, and blended it with class and sophistication of a bar in New York.
The gritty elegance of New Orleans juxtaposed with high-end atmosphere of Tribeca makes Holywater truly special. When you walk in a bar, and you already feel at home. That's hard to replicate.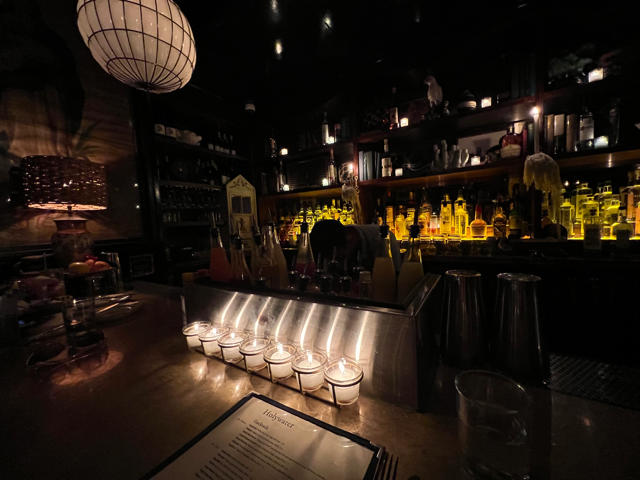 Romantic Ambiance
The perfect date night should always begin with a cocktail and an ambiance that makes you feel warm and welcome. The candles and dripping wax make you feel like you've stepped back in time, while providing just enough light to bring out the beauty in your date. The decor is perfectly designed for a date. Small couches and tiny leather chairs bring true intimacy. It's hard not to feel the love as you look into your partner's eyes. Holywater delivers.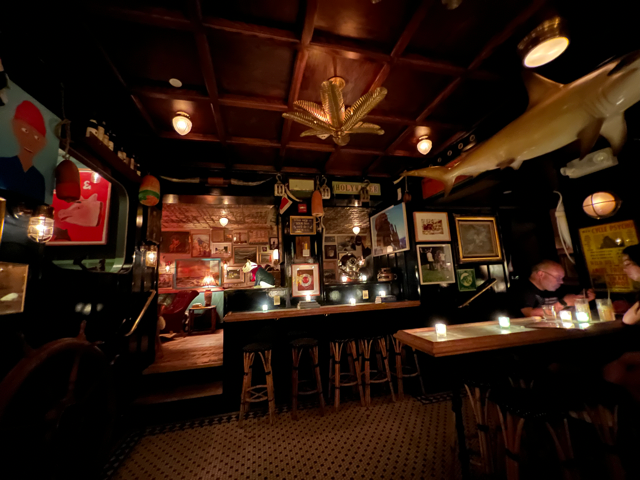 If you're interested in other romantic bars, we highly recommend La Descarga, Los Angeles. As you walk through a closet of old clothes into a old-Havana speakeasy with a live jazz band and much much more.
Flaming Cocktails
The signature cocktail at Holywater, called "Holywater", is delightful combination of rum, cognac, lemon, honey...and of course fire. Following in the foot steps of Jerry Thomas, perhaps America's first true mixologist and inventor of the flaming shot, the wonderful bartenders at Holywater delicately pour 5 year aged rum into a dried out lime wedge that rests just on top of the crushed ice. As the flame reaches toward the ceiling, the task falls upon you to dunk the lime down into the cocktail releasing the crisped sugars into the drink.
In addition, the last ingredient listed on the recipe is "fire".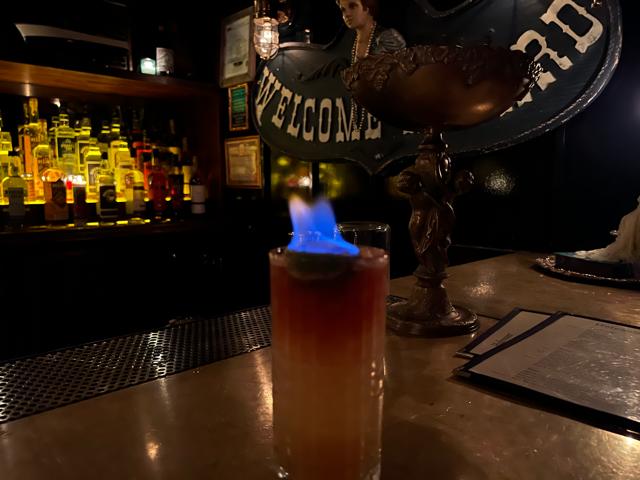 Skilled Bartenders
The beauty of a great cocktail bar always falls upon the bartenders/mixologists who make our drinks. Often we look at a great menu of cocktails and yet while all the drinks look great, they're not quite what we like. Telling the bartender to surprise you, can be a wonderful journey through the unexpected.
The bartenders at Holywater are exceptional from service to skill. They make you feel at home and welcome without a care in the world other than whether you'll have two or three cocktails during the evening. Many bars have great bartenders but Holywater's are exceptional.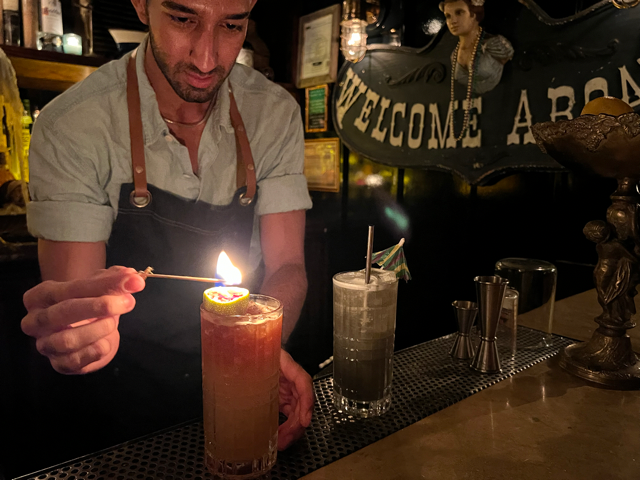 Recommended Drinks to Order
Rum & Rum Sazerac

Mezcal Hurricane

Purple Jeans - If you're feeling adventurous and like Kool - aid
Delicious Food
While this isn't a food blog, we'd be remiss not to mention their stellar restaurant offering. The have a beautiful oyster pairing with caviar and a wide variety of oysters to choose from. Their seafood options stay true to the New Orleans soul while blending New York cuisine into menu. From crawfish étouffée to lobster frites, the food delivers on every front. Everything we've sampled has been the best. You don't need to be in the dining room to order something to eat. Reservations are also not required for the cocktail bar, however they are recommended if you would like to sit down for dining.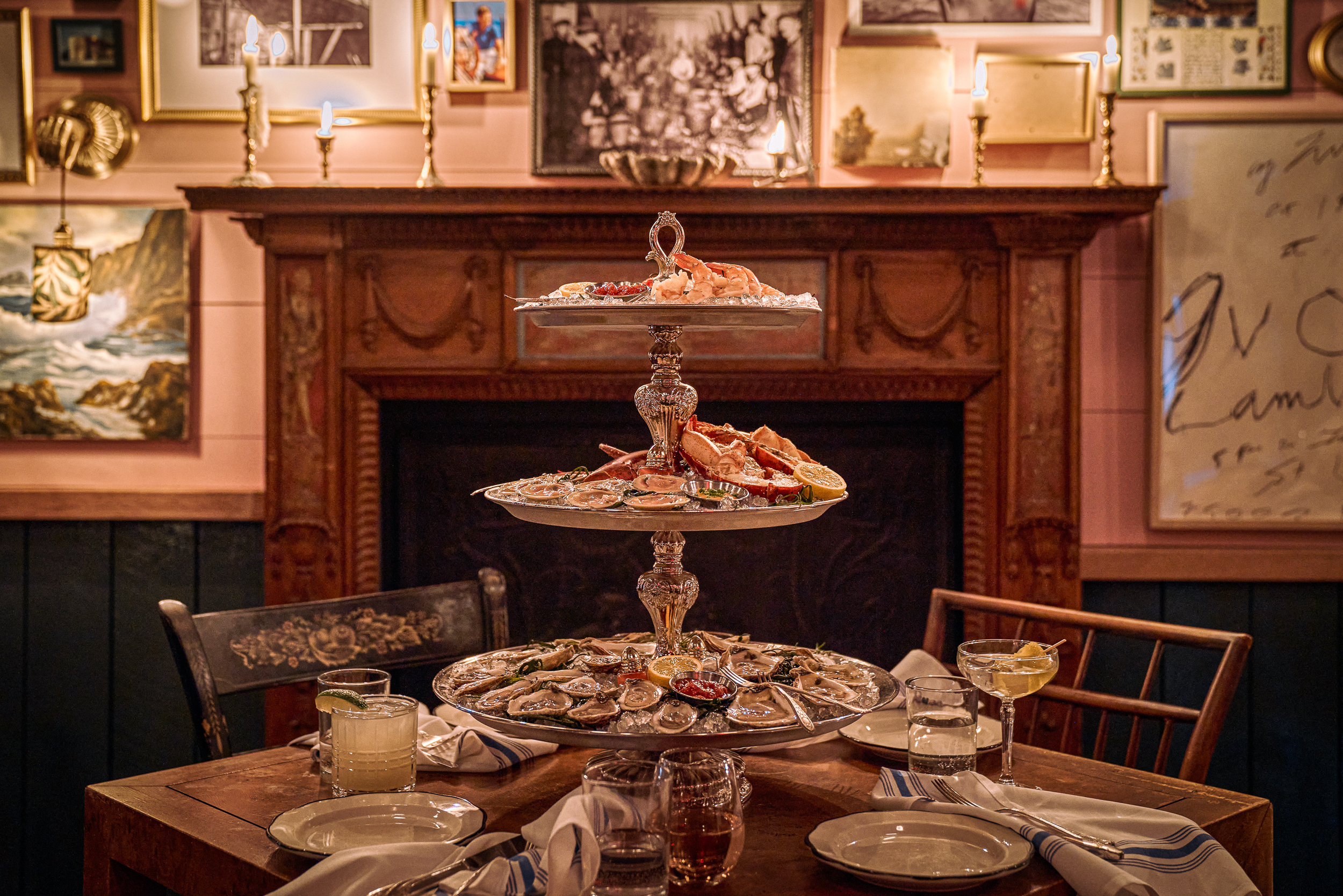 Is There a Dress Code
There is no dress code for the lounge or restaurant. However, why not embrace the maritime theme and throw on your best blue and whites. Also this is still New York where you're expected to look presentable.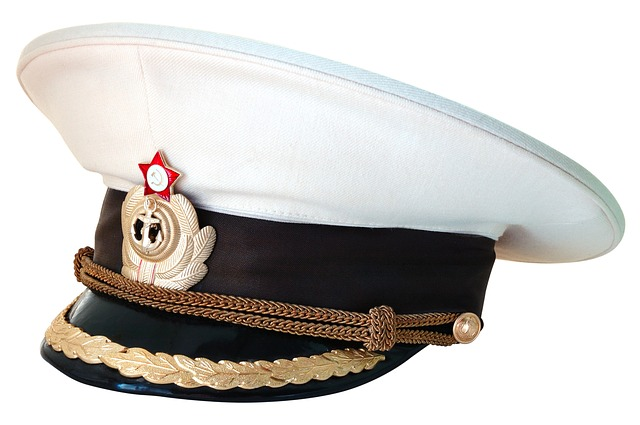 Other Details
The cocktail lounge was opened in 2022. While we love a classic, we also adore a not yet...but will be classic. The bar does carry Tribeca level prices so be prepared ahead of time.
Reservations are not required for the nautical themed cocktail bar, but they are recommended for the restaurant portion. Dinner is served throughout the restaurant.
Address:
Business Address : 112 Reade, New York, New York. Tribeca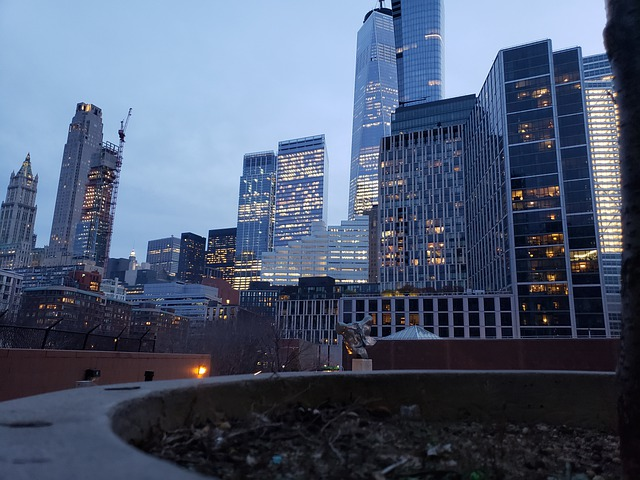 Other Great Bars in NYC
New York has no shortage of legendary places to get a drink. If you like class and history, we highly recommend Bemelman's Bar. Steeped in History, royalty...scandal. This bar is a legendary New York, New York establishment. No Reservation required.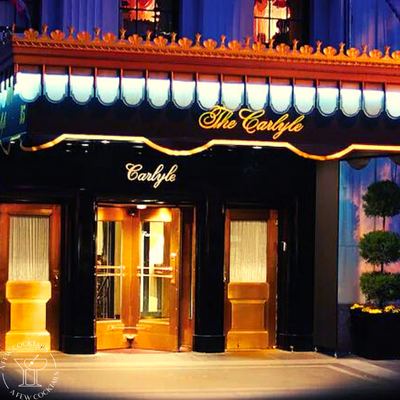 ---