The dark hues of red, the clacking of ice sloshing around the glass, and intense yet sweet bitterness define a truly classic cocktail. The Negroni cocktail is no ordinary cocktail and we would even call it an acquired taste. This cocktail favors the bold and sheds the weak. Your first impression of this unique cocktail may be to pull away in favor of a sweeter cocktail like a cosmopolitan or Old Fashioned. But if you do, you'll be missing out on a truly unique flavor profile defined by Gin, Campari, Vermouth and an orange peel.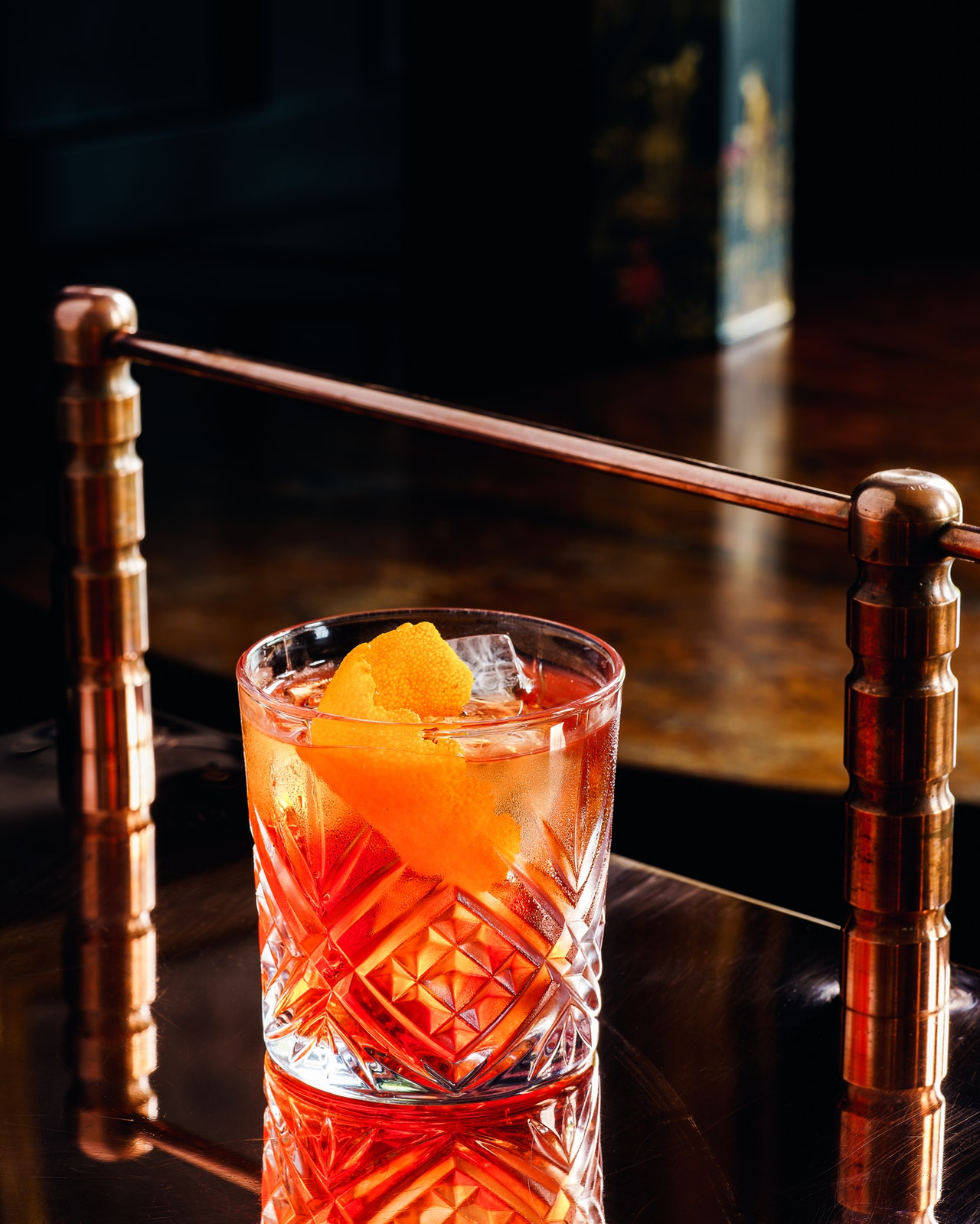 But what's behind this illustrious Italian Cocktail? Who invented the drink? And Why? Let's find out.
Who invented the Negroni?
Like many other classic cocktails, the origin of the Negroni Cocktail is nebulous but there a few apocryphal stories behind its origin. The story that we like is that the cocktail was first mixed at the Cafe Casoni located in Florence, Italy. Sadly, Cafe Casoni no longer exists bbut has been replaced by an Armani store...no negronis only clothes. But who first asked for this cocktail and who mixed it?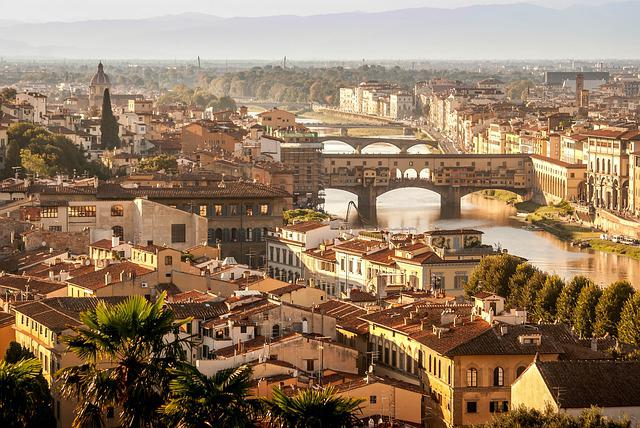 The Comte de Negroni? The Negroni Family?
The story goes that the Comte de Negroni (General Pascal Olivier de Negroni) was enjoying an Americano (Equal parts Campari, Soda Water, Red Vermouth) and wanted the bartender, Fosco Scarselli, to strengthen his cocktail by swapping out the soda water for gin. Scarselli also swapped out the traditional lemon peel for an orange peel. The story is disputed with some historians arguing that Count Camillo Negroni actually invented the Negroni. However, no documents have been able to prove the existence of Count Camillo Negroni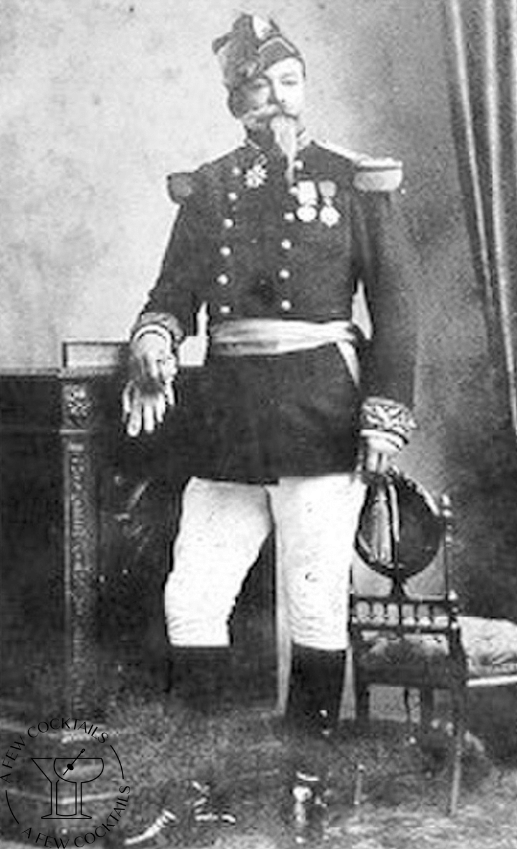 How Did the Negroni Become so Popular in America?
The Negroni was a popular drink in Italy for many years before it started to become a hit in the states. The first reference we have to an American enjoying a Negroni was the famous director Orson Welles. Orson Welles was starring in the film, Cagliostro, which was shooting in Rome. He described the bitterness of the Negroni eloquently as " The bitters are excellent for your liver, the gin is bad for you. They balance each other."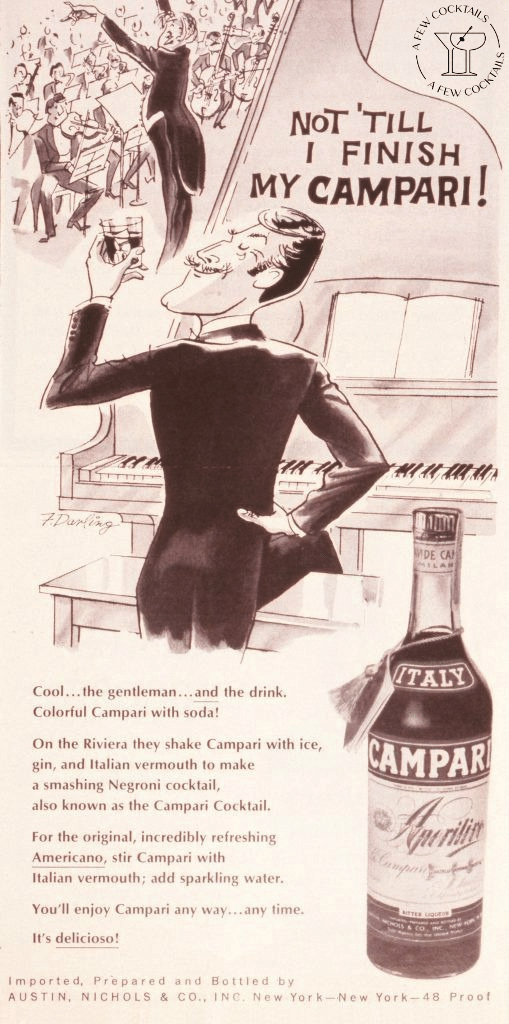 As Italian Cuisine grew in popularity in the states, so did the popularity of the Negroni. The perfect apertivo for a large Italian meal became a staple of many high end Italian restaurants. The drink has become so popular that across major metropolitan cities, you'll be able to find bars that specialize only in Negronis.
Variations of the Negroni
What's The Difference Between an Americano and a Negroni?
The difference between and Americano and a Negroni is quite simple, in an Americano the gin is swapped out for soda water. The Americano is the lighter version of the two drinks. Both use Campari though.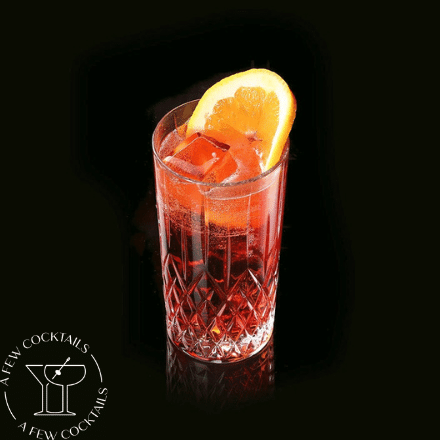 When should you Order a Negroni?
While we rarely batch cocktails into specific time slots...some drinks are better enjoyed as a night cap or in this case an apertivo, or a cocktail to be enjoyed before dinner. The Negroni cocktail falls into the latter category for good reason. The bitterness of the cocktail, truly stimulates the appetite and pairs exceptionally well with hearty foods.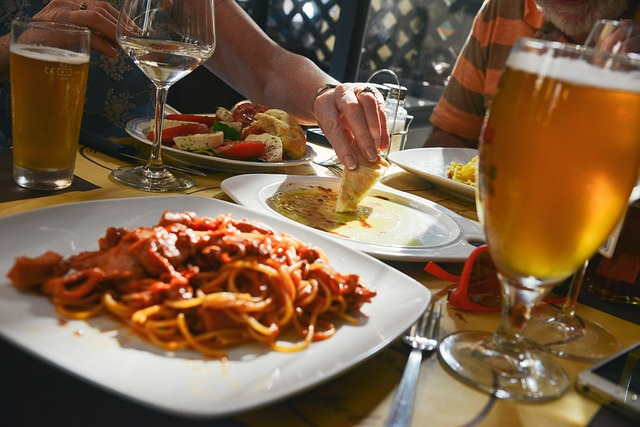 A friend of ours has a running joke "We all pretend to like Negronis when we're at an Italian restaurant. We just have to have one". While we may laugh at the joke, the Negroni eventually does grow on you and you can't imagine an Italian meal without one.
What is Vermouth?
Vermouth quite simply is a fortified wine. A Fortified wine is a wine which a distilled spirit has been added to it, while the aromatized wine is infused with spices, roots, herbs, and other natural flavorings. Vermouth originated in Italy in the late 18th Century was a generally a grape wine that was fortified with various herbs or colors.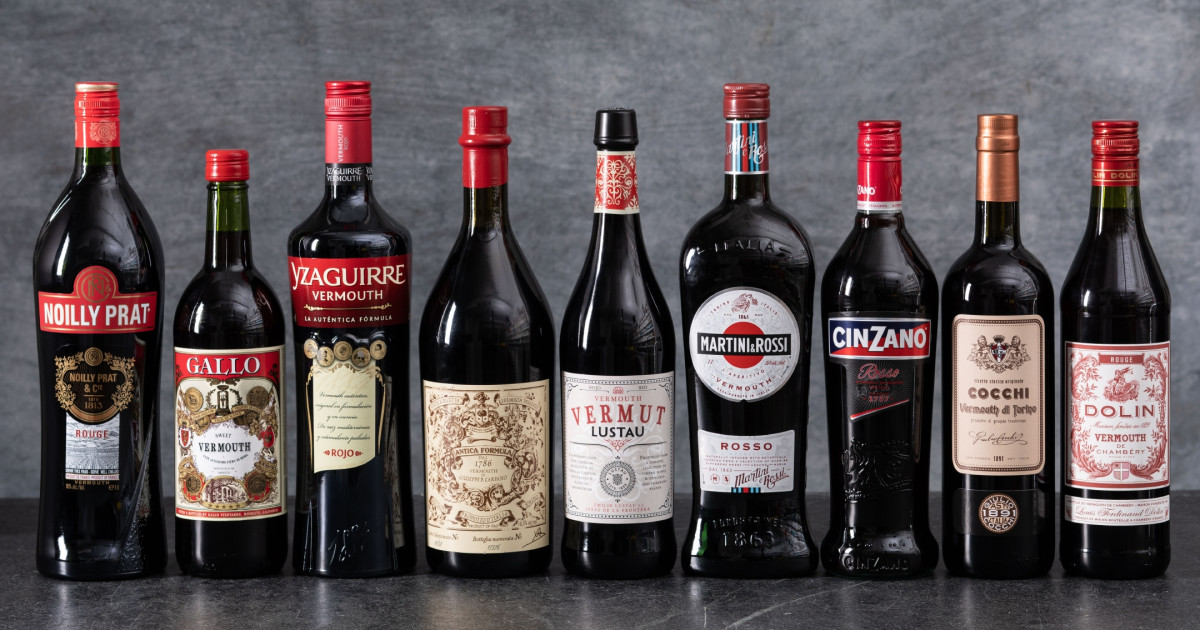 Sweet Vermouth is generally a colorful vermouth and is commonly used in Negroni's and Manhattan cocktails. Most sweet vermouth is red but there can also be orange or other colors.
Dry Vermouth is generally clear and has much less sugar content than it's sweet vermouth cousin. Italian Vermouth like Martini and Dolin tend to be our favorites.
What is Campari?
Campari is an Italian liqueur that is derived from combining herbs and the chinotto fruit (a type of orange) and Cascarilla (an herb from the Caribbean.). The alcohol content generally rests around 25%. Campari is considered a bitter. You can imagine the combination of gin an campari could lead to quite a strong cocktail.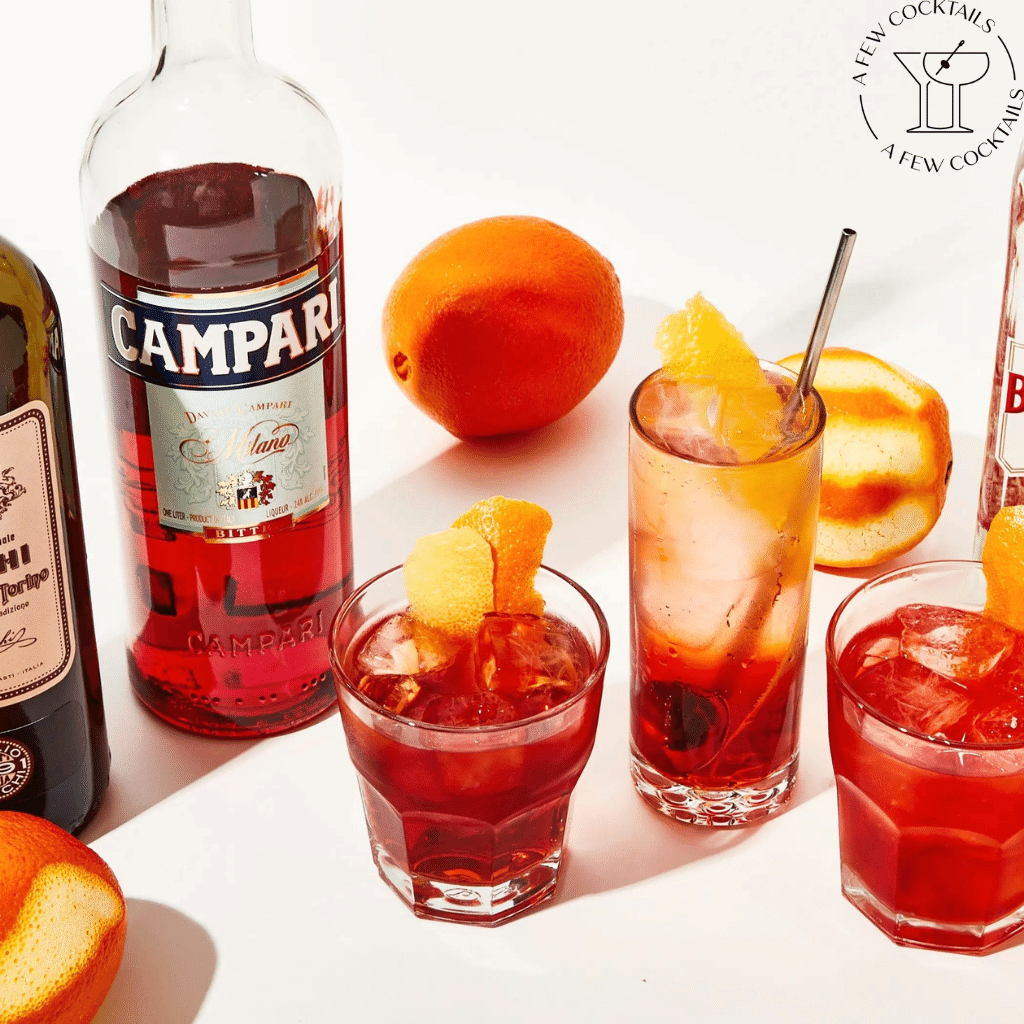 Campari is used in a variety of drinks. Ranging from a Campari Spritz, a cousin to the Aperol spritz to the Negroni.
How to Make a Negroni Cocktail
Our recipe stays true to the original. However, we also enjoy adding a touch of soda water to the concoction.
Ingredients :
1 Ounce gin

1 Ounce sweet Italian vermouth

1 Ounce Campari

Optional : 1/4 Ounce of Soda Water
Directions : 
Combine all three ingredients into mixing glass with fresh ice cubes

Stir with a cocktail stirrer

Pour with a strainer into a Rocks Glass with fresh ice

Garnish with a slice of orange peel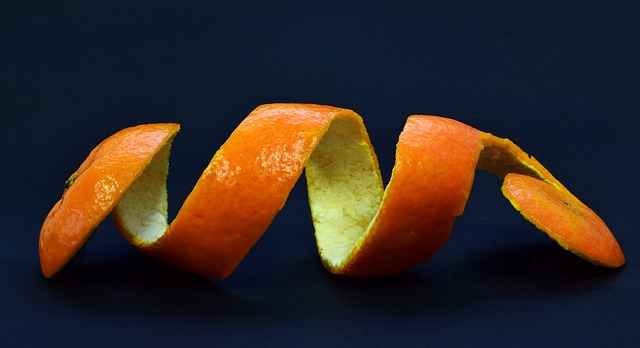 We recommend serving a negroni in a whiskey rocks glass. The drink looks better in a thicker glass and served with thick ice cubes.
Is the Negroni a Man's Drink?
The first thing we'll say is no. However, a Negroni is a very strong cocktail that tends to be quite bitter. As you drink it, you might start to feel the hair growing on your chest. That said, this drink is widely enjoyed across both men and women. So if you see this drink on the menu in a caffe, don't be afraid of the drink replacing one of your traditional drinks. Do not be shy...order the negroni.
Interested in Learning About Other Cocktails?
How about learning about the The Moscow Mule that isn't even Russian...kind of?
Or learn about Jerry Thomas...America's first true bartender and why he used bitters
---