There is a certain art to crushed fruit. Piling up a pile of blackberries just to crush them for your Old Fashioned seems almost barbaric. While it may be barbaric, it's absolutely necessary to release all the essential flavors from either the fruit or mint leaves that your muddling.
While you could probably use any stick or tool with a flat edge, we find it to be quite helpful to have the proper tool with the proper grip. After hunting across the web for the perfect wooden muddler we finally found the optimal cocktail muddler for your home bar.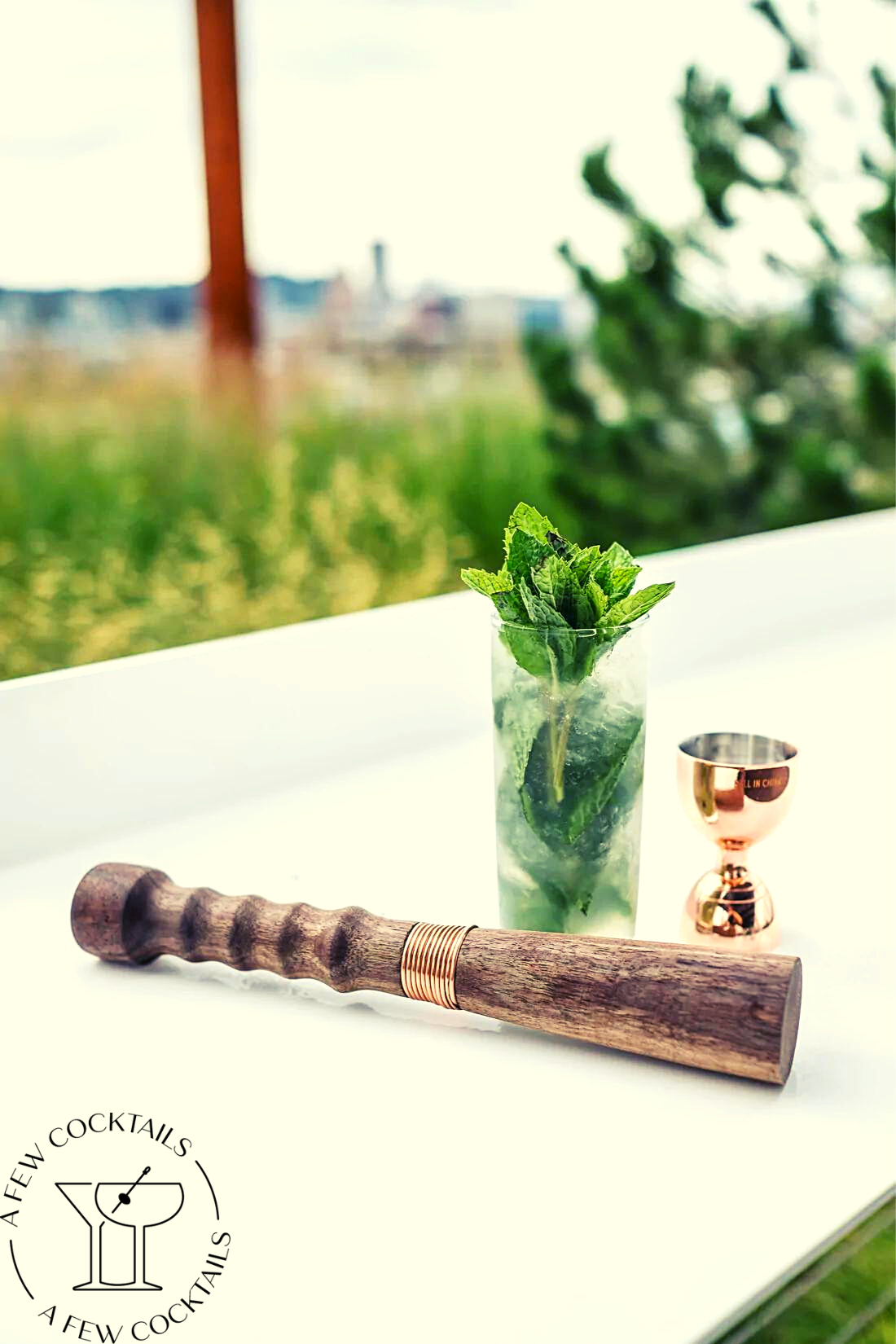 Ready to up your bartending game?
The Muddler from Bull in China
Handmade in the United States from Black Walnut, this wooden muddler truly epitomizes the quality and craftsmanship you would expect for a high end bar tools. The wooden muddler is wrapped in a copper coiling to give it a heavier weight, which is quite important when you want to feel the power while muddling.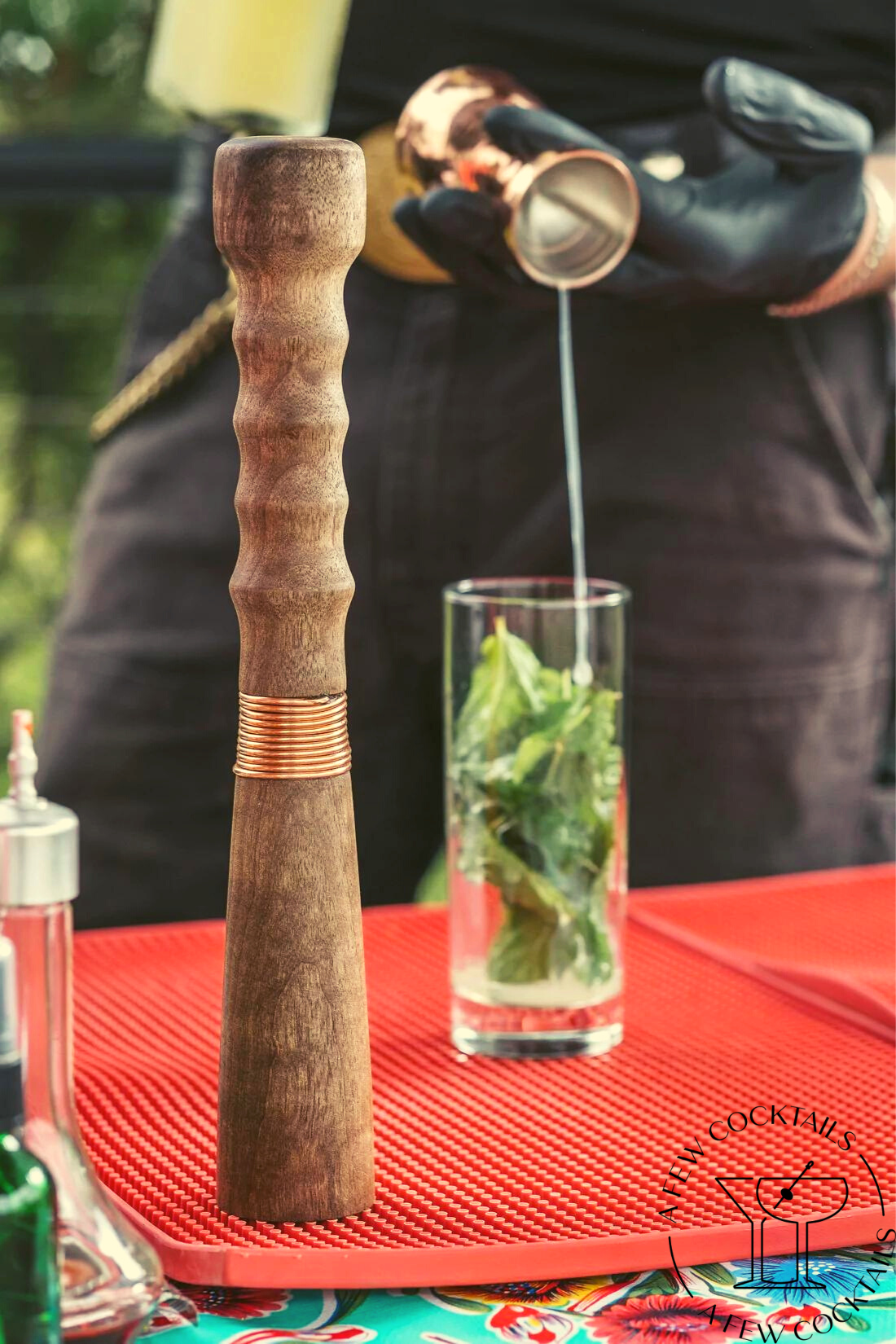 Of all the cocktail muddlers we've tested, we've found this cocktail muddler to be the all around best.
What we like about the Bull in China Cocktail Muddler :
The weight counter balance

The copper coiling for both aesthetic and design

Ergonomic Grip
What we dislike about the Bull in China Cocktail muddler :
Can be a tad big for a small glass

Best used with a mixing glass
Price : 55.00$$
What is a Cocktail Muddler?
A Cocktail muddler is a tool used to smash or crush various fruits or mint leaves. Often used for tropical cocktails or summer drinks like the mint julep or mojito.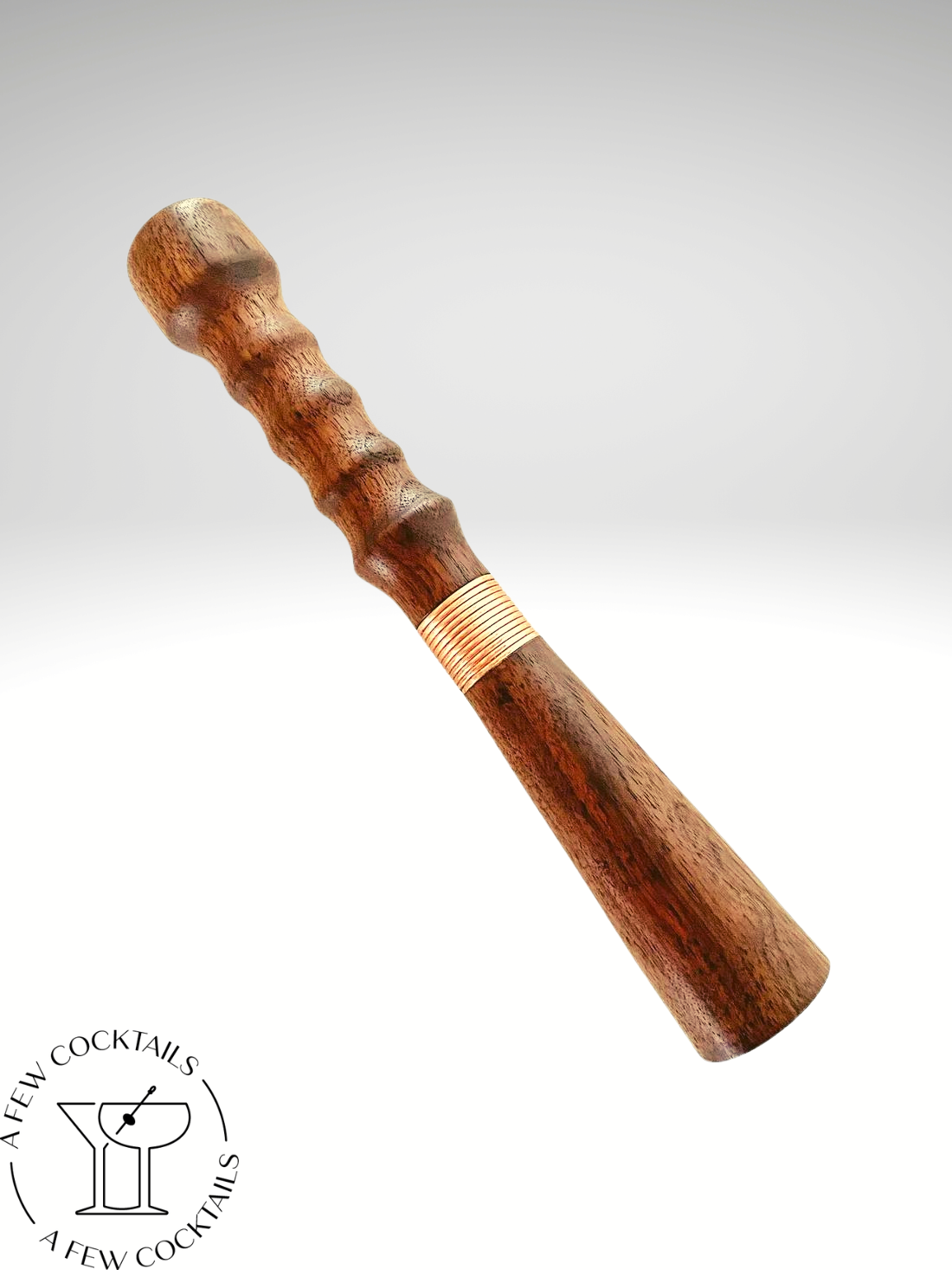 What is A Cocktail Muddler Used for?
A proper cocktail muddler is used to crush citrus fruits or other delicate herbs in order to release the flavors inside of the fruit or berries.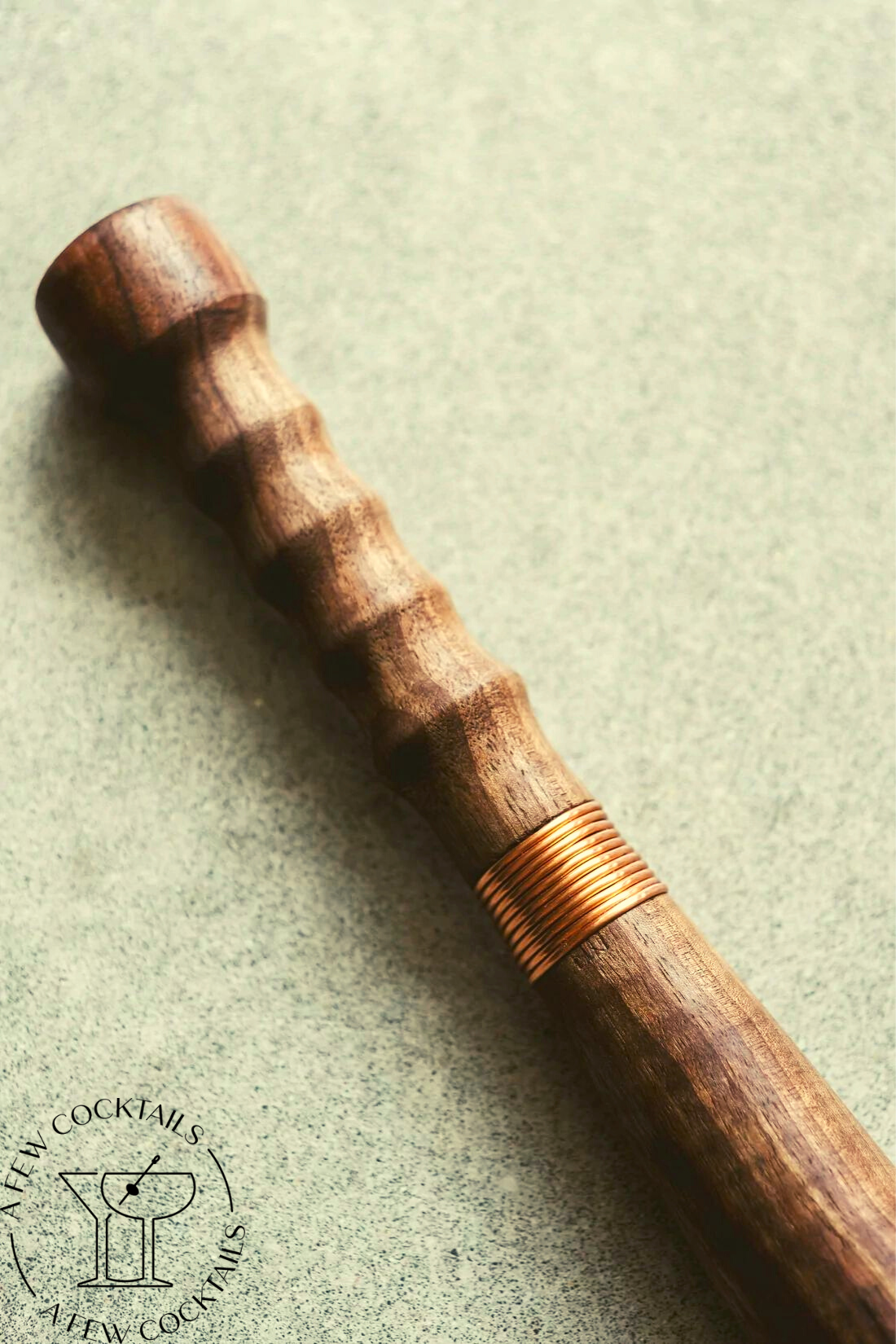 Do you Need a Muddler for Cocktails?
Is a cocktail muddler an essential tool? We tend to think so. Some of your favorite cocktails are impossible to make without the proper cocktail muddler. A mint julep without muddled mint leaves is just a sorry excuse for bourbon and mint. The muddling is key. We also enjoy a cocktail with muddled berries.
What is the Point of Muddling?
When you muddle ingredients in a mixing glass or in a cocktail shaker, you release the flavors that are otherwise trapped inside the fruit.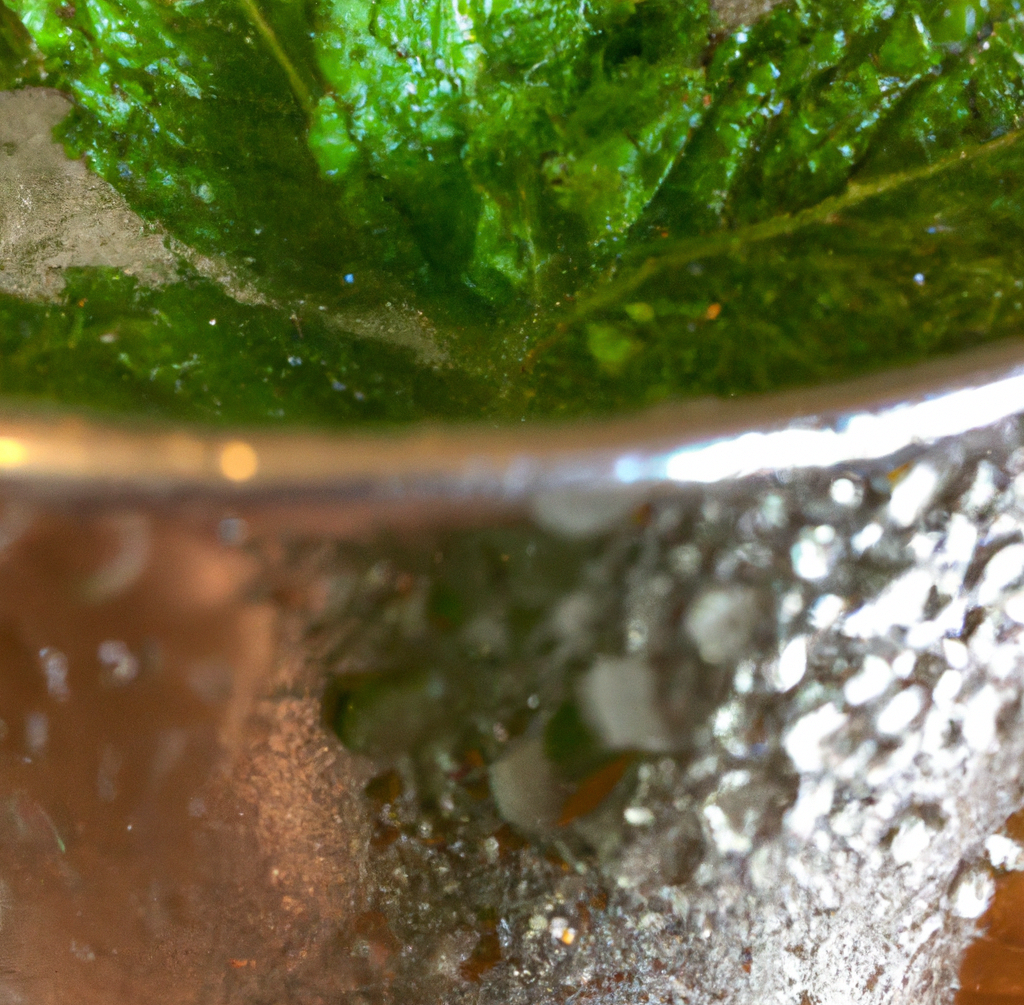 What Cocktails Require a Cocktail Muddler?
The Mint Julep
Perhaps the most famous of the muddled drinks, the mint julep requires you muddle mint then again mix with your favorite bourbon.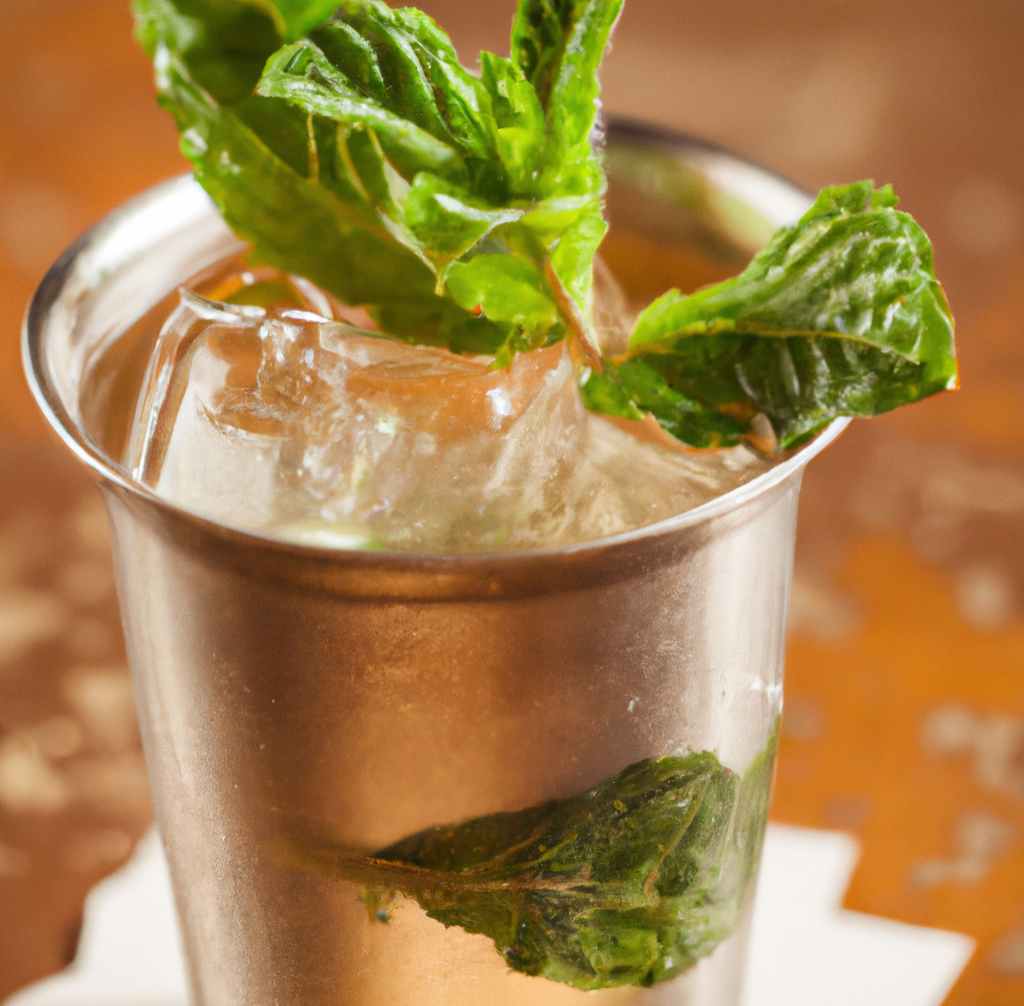 Blackberry Old Fashioned
Muddled berries combined with your favorite bourbon is actually a delicious combination. Combining these cocktail ingredients leads to a delicious paring while not being too sweet.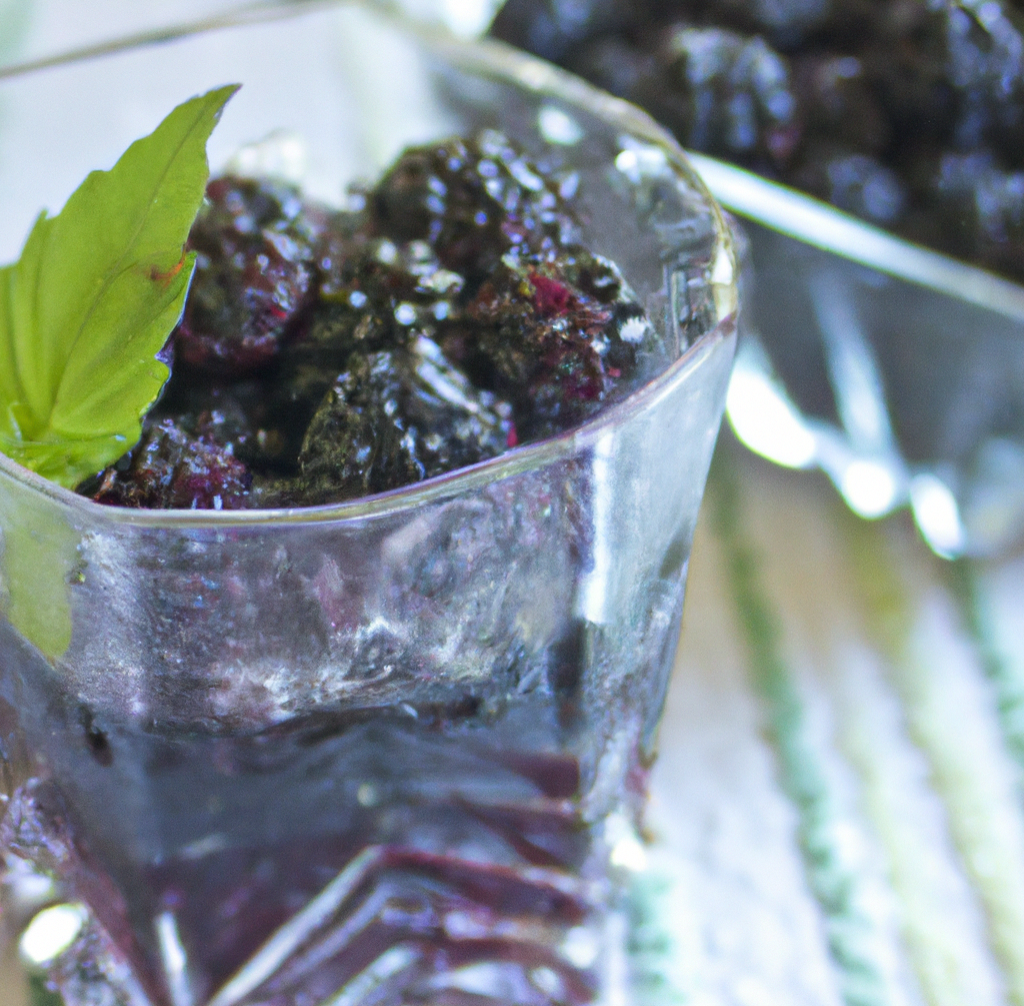 Interested in other Essential Bar Tools?
Need a stainless steel bar spoon or perhaps a proper mixing glass? We have compiled a best of list that includes the perfect options for your home bar and other mixology tools. If a stainless steel muddler is more your jam, we have that too.
---