Aged whiskey in a decanter, a crystal cocktail shaker, the blend of sophisticated spirits from aged rums to light vodkas...the beginnings of a proper home bar require the right tools and spirits. We've put together the definitive guide alongside pictures from our very own home bar set up. We will lean deep into glassware, the types of liquors, and other tools to make your home bar special. The goal is to have everything you need for classic cocktails in one place.
To reiterate we'll need :
Proper Glassware

The Right Alcohol

Essential Barware

Ingredients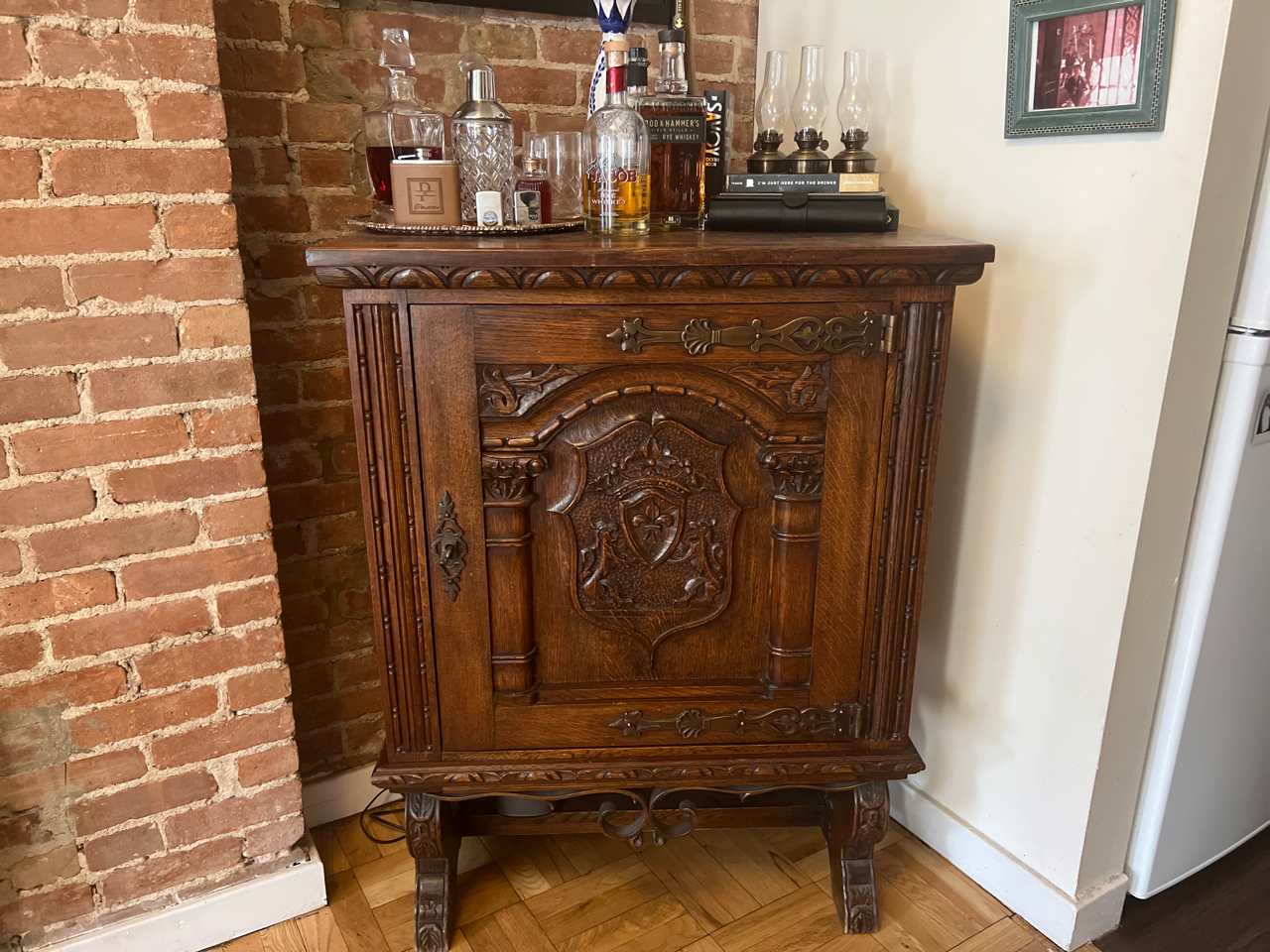 What Should be in Every Home Bar?
Let's start with the proper glassware. Every well stocked home bar should have the right glasses for each of the classic cocktails. And by classic cocktails, think Manhattan, Old Fashioned, Gin & Tonic etc. The first essential glass is the
Coupe Cocktail Glass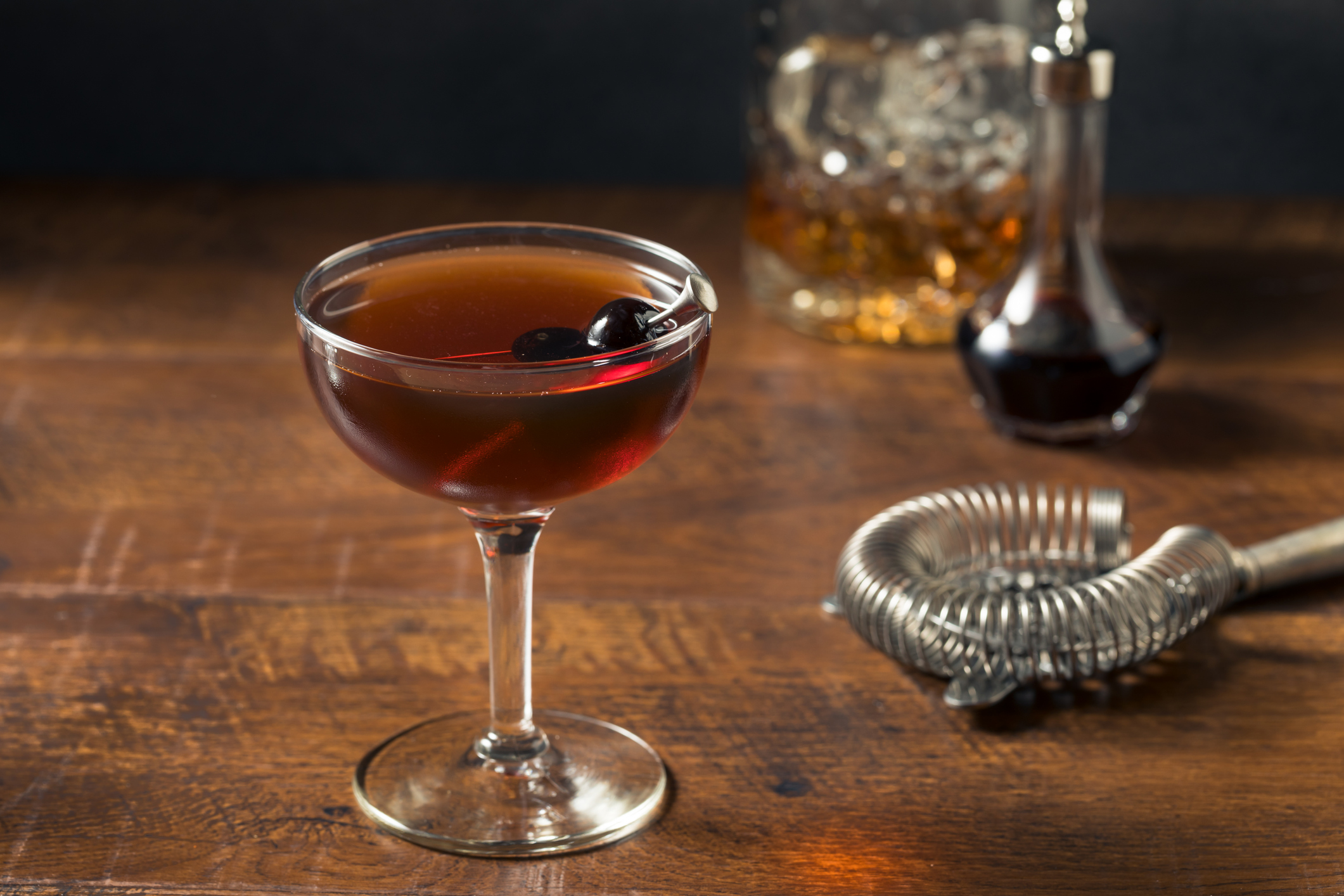 The coupe cocktail glass is the quintessential cocktail glass. Originally a variation of the wine glass, the coupe has become a signifier of not only tradition but of craftsmanship. Any high-end bar worth its salt will have a coupe cocktail glass for a Manhattan or a Martini and so should you.
Whiskey Rocks Glasses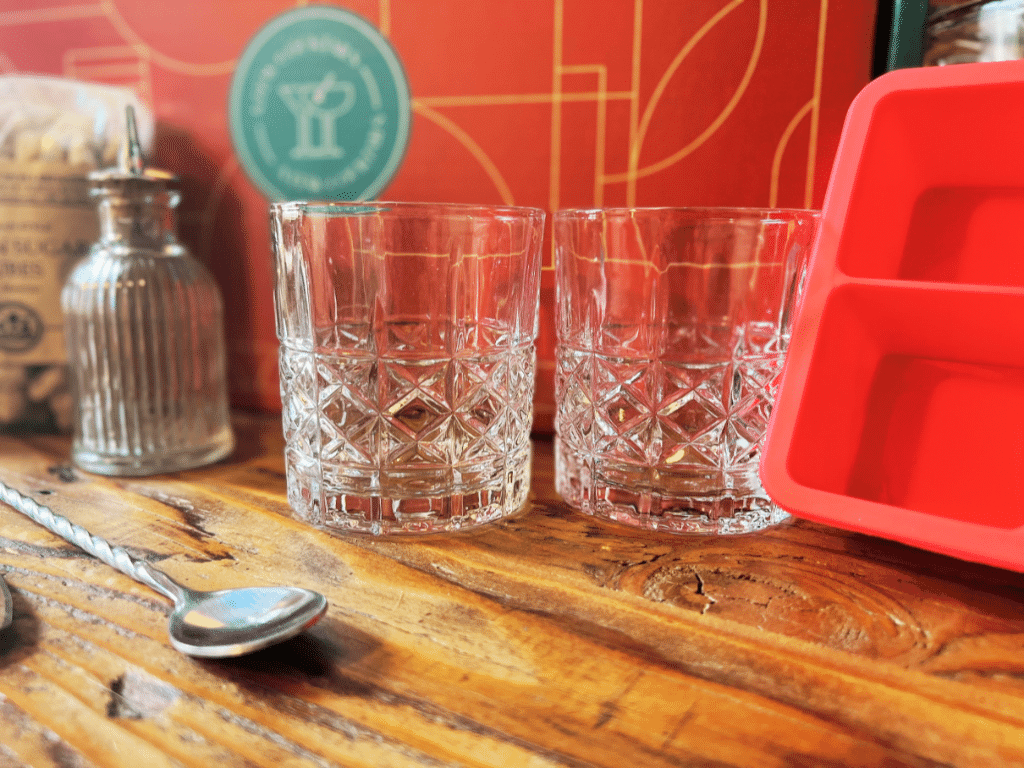 The Whiskey Rocks glass is another quintessential piece of an elegant home bar. Originally designed as a stemless glass that was not only more sturdy but allowed for large ice cubes, the whiskey rocks glass has become THE glass for Old Fashioneds or Negronis.
Whiskey Decanter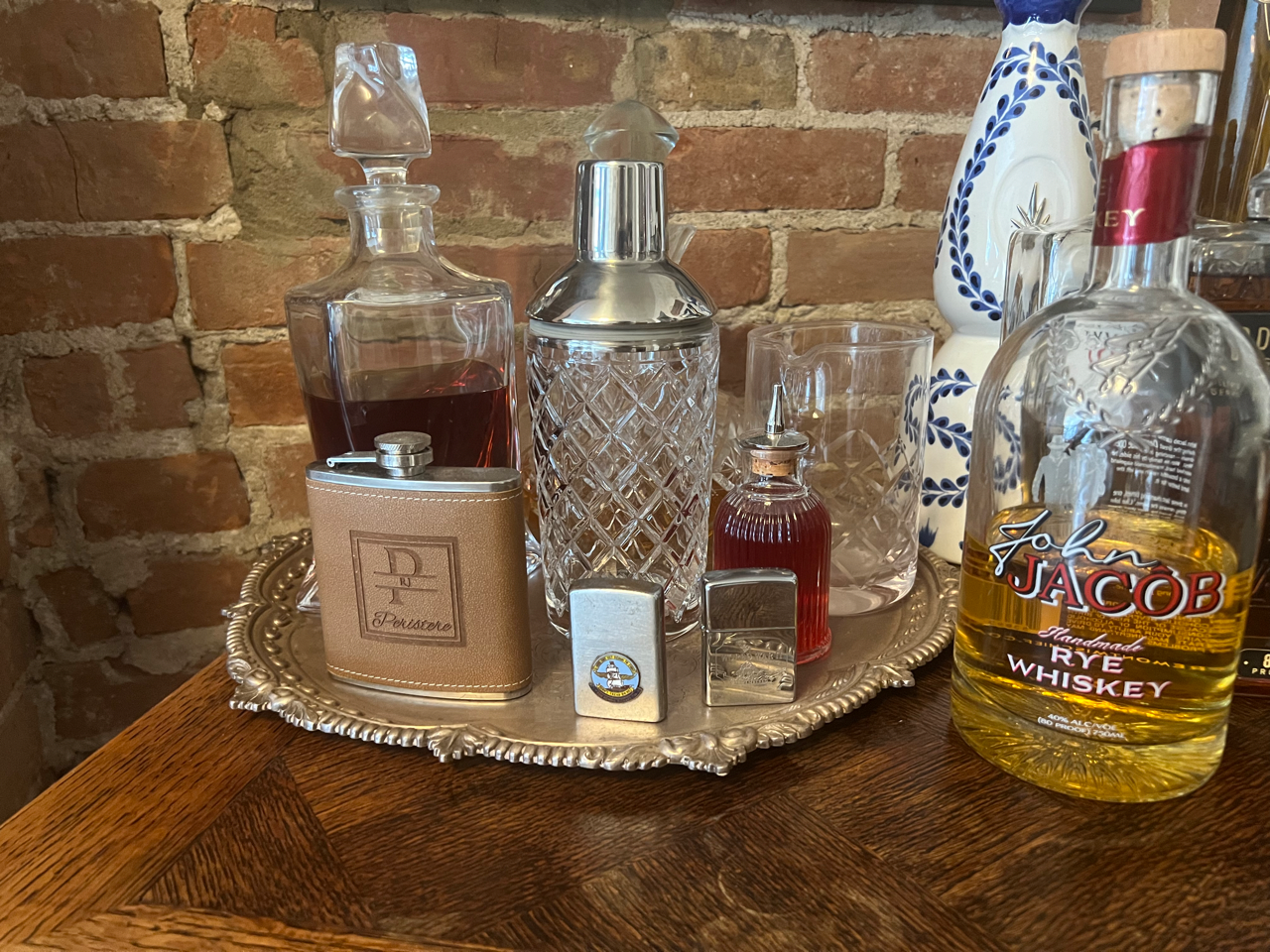 The whiskey decanter plays two important roles for any home bar. First, it actually serves a utility beyond aesthetic. The decanter allows for large amounts of oxygen to touch the whiskey as it is poured into the glass. And yes, the aesthetic of having a scotch or bourbon on display really quite elevates any home bar design. When picking a decanter, we highly recommend either a glass or crystal decanter, after all you want to be able to see the insides.
Cocktail Shakers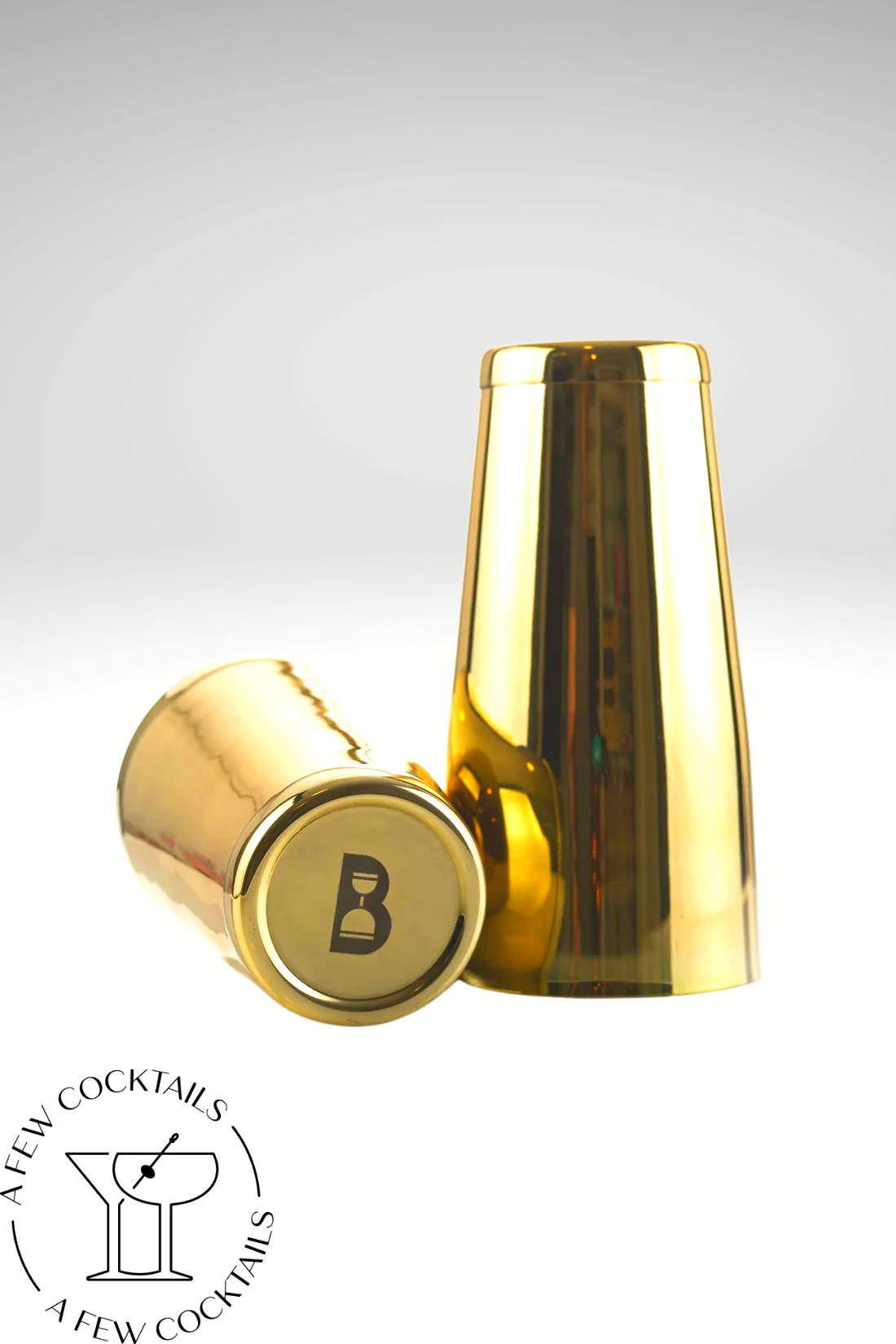 The cocktail shaker is perhaps thee most iconic piece of barware for any a home bar or out on the town. There is something iconic about the sound of ice sloshing back and forth between the two ends of the boston shaker or cocktail shaker. The cocktail shaker is a home bar essentials, without it...how are you supposed to make a Martini?
Cocktail Muddler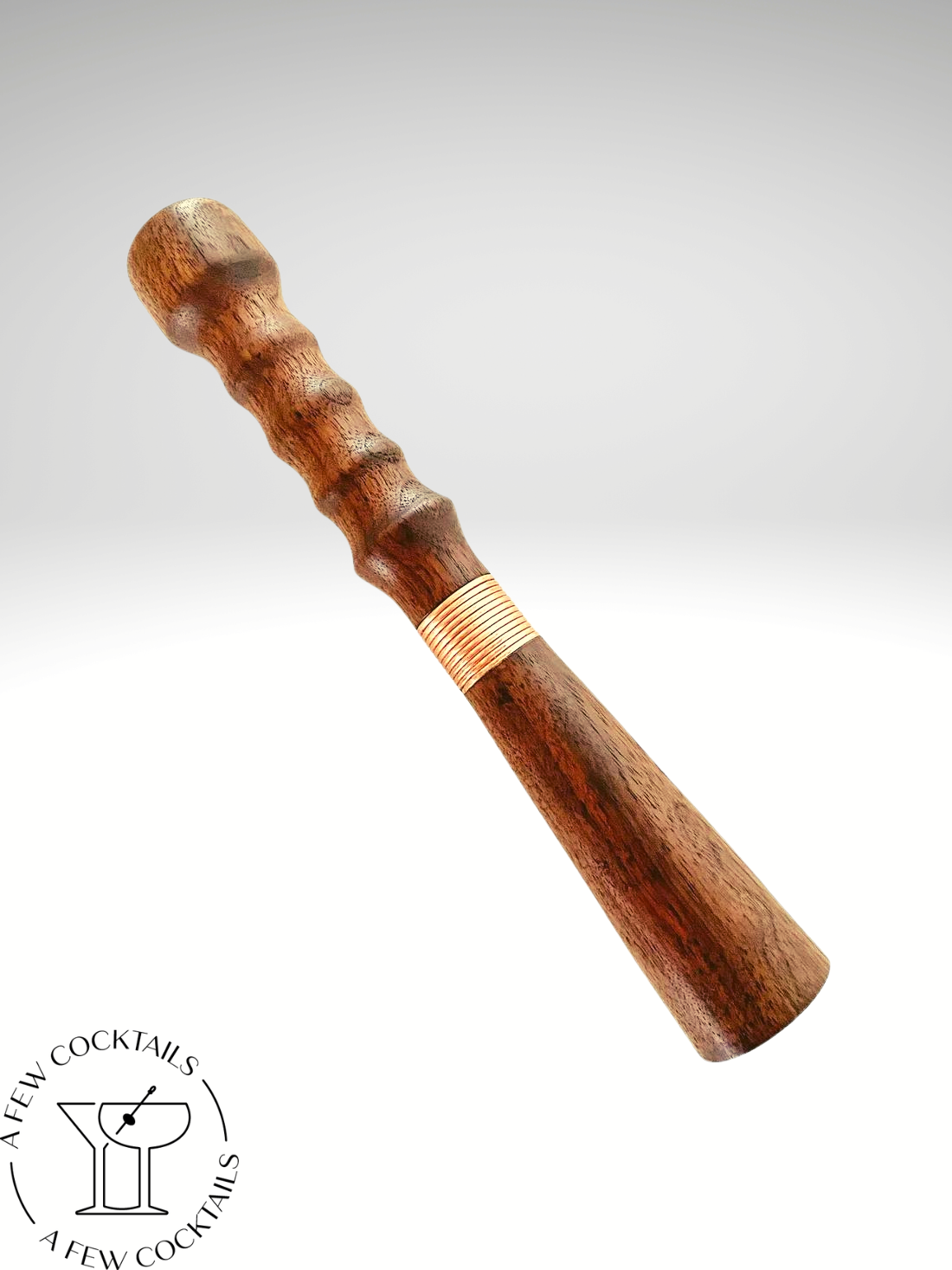 A proper cocktail muddler is a home bar essential. The muddler is dynamic tool that can be used to muddle mint or fruit. We personally use a muddler quite frequently with blackberry old fashioneds or mojitos. A nice size muddler is quite important to get the proper force and crushing ability.
What Should Every Bar be Stocked With?
When talking about home bar essentials its essential to have the proper liquors or liquor cabinet to make the best cocktail recipes. Whether its a dark rum or light rum or just a generic mixed drink. You need the right spirits. Also a quick rundown of the tools you should have but aren't necessarily essential.
Bar Spoon

For mixing and tasting cocktails

Mixing glass

Wine Opener

Shot Glasses

Bottle Opener
Bourbon Whiskey
A bourbon whiskey of the highest quality is essential for any home bar. Bourbon is the base for not only mixed drinks but also the core of a Manhattan or Old Fashioned. Bourbon also looks fantastic in a decanter. The dark hues look beautiful when contrasted against the glass.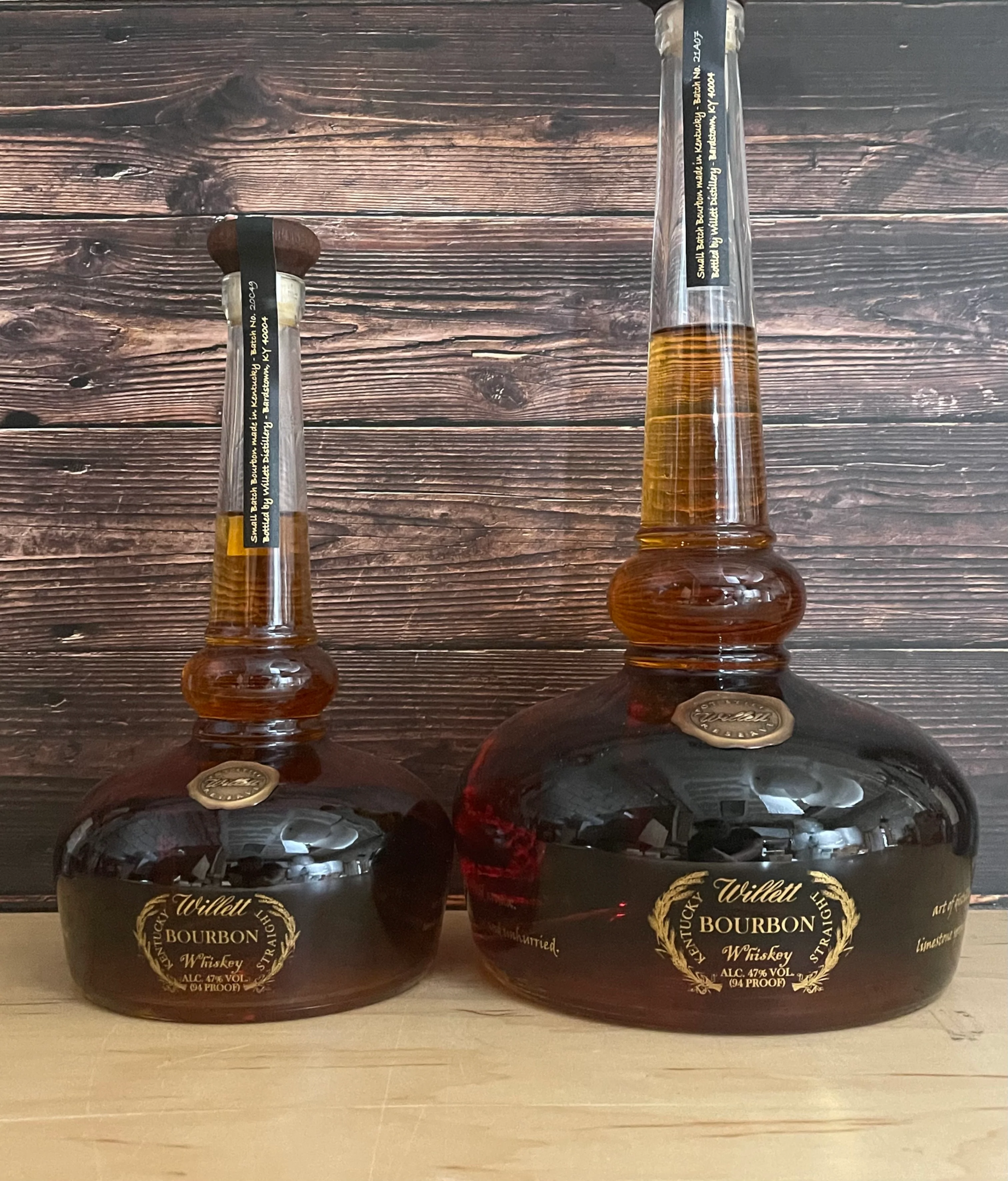 Tequila
Your first thought might be gross! I'm not doing any tequila shots...but tequila has grown up and is one the essential liquors for your home bar. Tequila bottles have also come alongway in aesthetic as well. Beautiful Clase Azul or Don Julio 1942 are stone cold stunners and not too mention, they taste pretty good as well.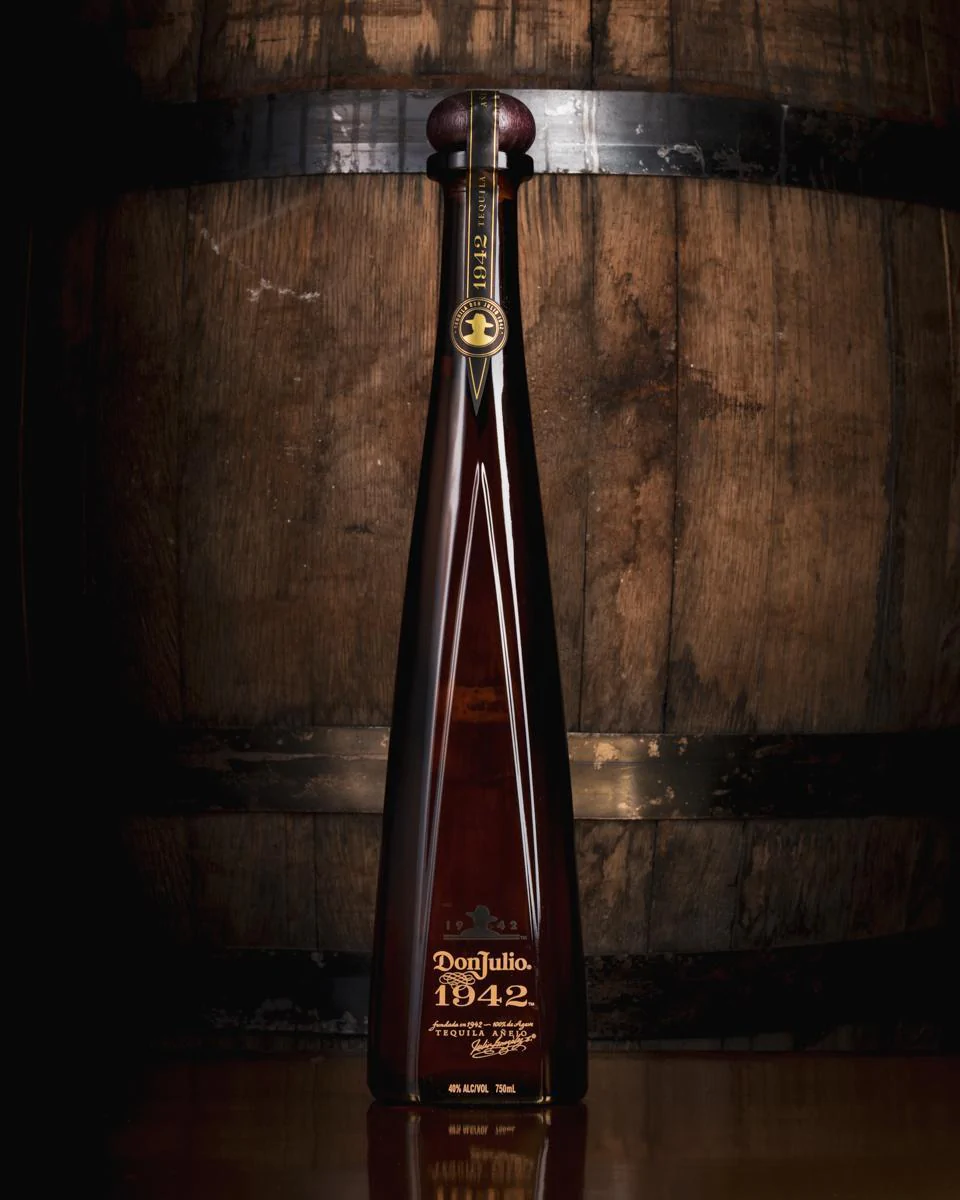 Bitters
Bitters are one of the oldest bar ingredients and are still one of the most essential things you need to have for your home bar. Both Peychaud's and Angostura bring out an almost herbal flavor and are key to either a Sazerac or an Old Fashioned. If you're looking to learn more about bitters...check out our deep dive into the history of bitters.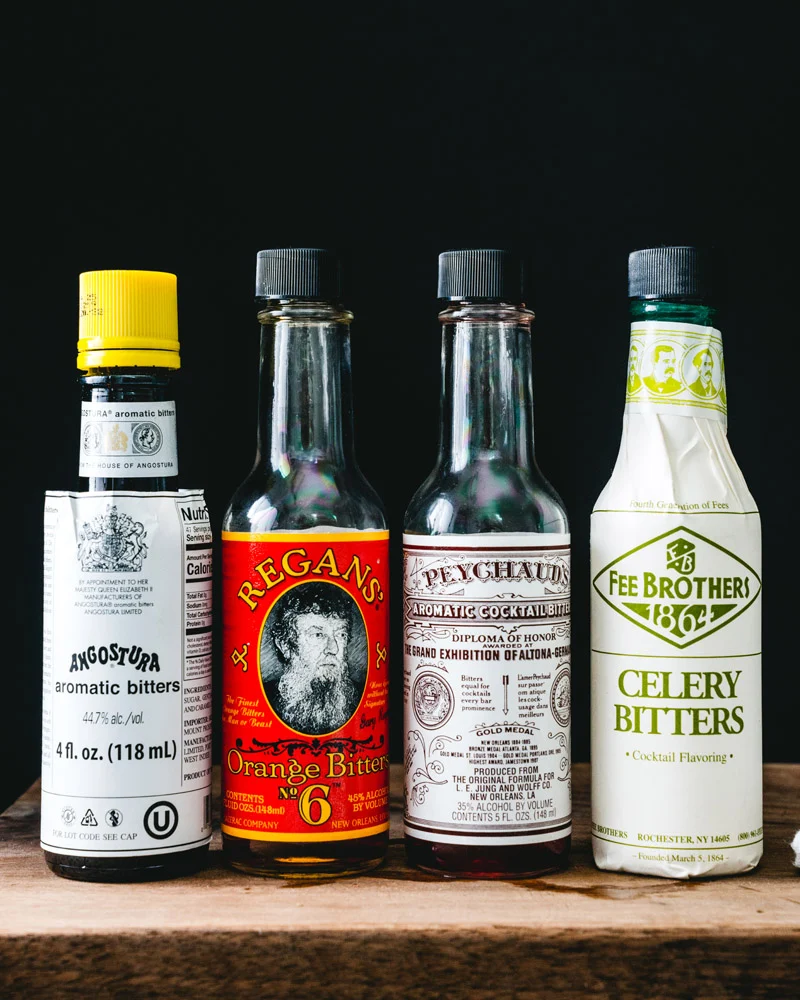 What about Stocking a Bar Cart?
Dive deep into bar cart selection and some unique ideas on how to decorate your bar cart as well as how to appropriately set it up.
---