How to Make a Pistachio Martini...The Right Way
This popular cocktail seemed to have popped up out of nowhere across social media...Who knew you could blend pistachio flavors with vanilla and vodka? Well I guess gelato makers. But it took until the late 90's/early 2000's until we started to see the pistachio martini start to pop up across the high-end bars in the US. Our pistachio martini recipe focuses on combining a vanilla vodka, amaretto liqueur, pistachio liqueur, and heavy cream (or half and half). If you're feeling fancy, can rim the martini glass with some crushed pistachios as well.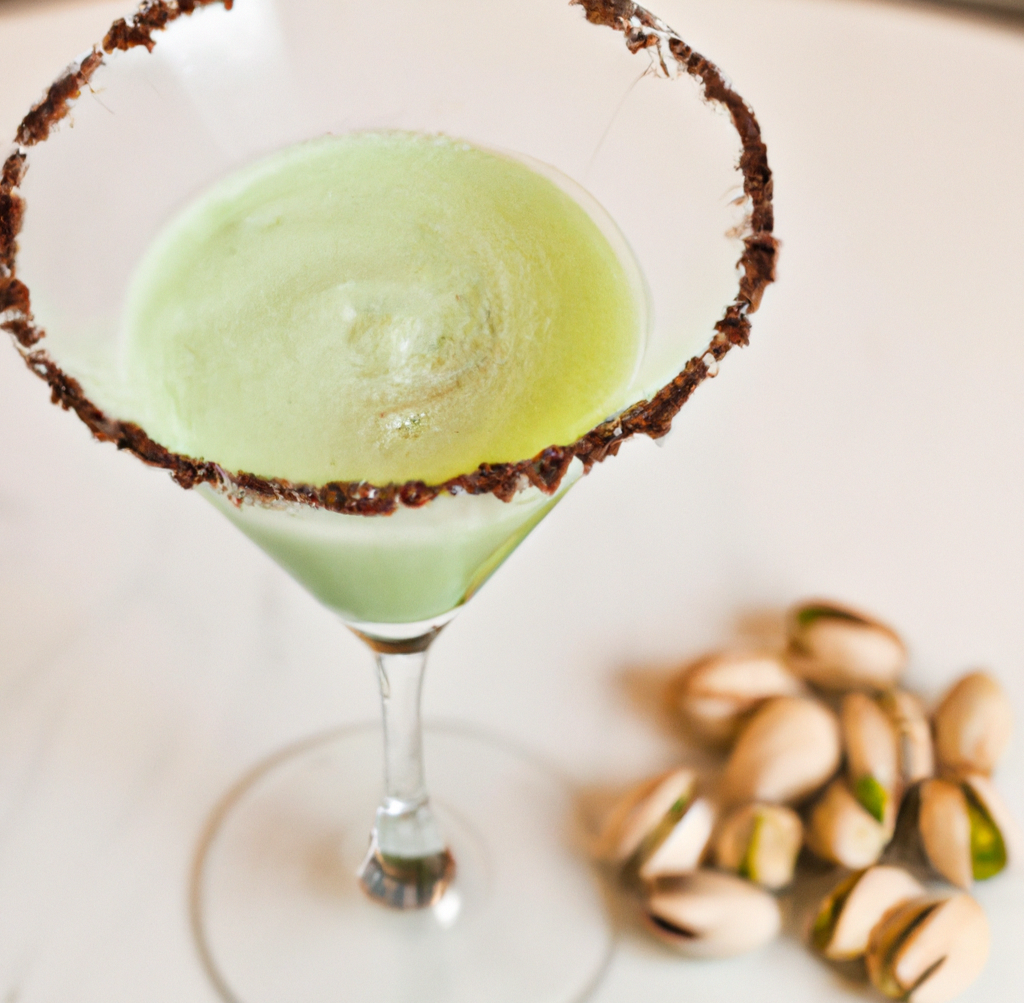 What is a Pistachio Martini?
A pistachio martini is a dessert martini that balances the flavors of vanilla vodka, pistachio liqueur and cream. We would argue the drink is a bit on the heavier side due to the addition of cream. The cream in the cocktail makes it that much more delicious. This cocktail can either be too sweet or not quite sweet enough. Make sure you try the cocktail without simple syrup first before you add any additional sugar. We find if you use a vanilla vodka with amaretto and pistachio liqueur then you will have plenty of sweet flavor. If you don't want to buy a vanilla vodka (we don't blame you) you could always add a touch of vanilla extract.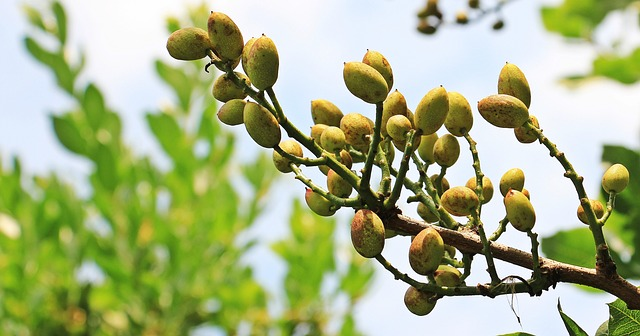 Should I Use Actual Pistachios?
If you really feel like cracking hundreds of shells, then yes by all means use actual pistachios. Although, we have seen bags of shelless pistachios at the grocery store. It does add a bit of elegance and extra flavor to have the actual pistachio dust.
How to Properly Rim a Martini Glass with Pistachio
We recommend putting at least 10- 20 pistachios on a cutting board and taking either a mallet or a rolling pin and crushing the pistachios into tiny bits. The smaller the better since the smaller pieces will stick easier to the rim of a martini glass. We then recommend using a simple syrup to cover the rim or a bit of chocolate syrup (if you want to add a bit of variation). Then roll the martini glass rim around the crushed pistachio dust.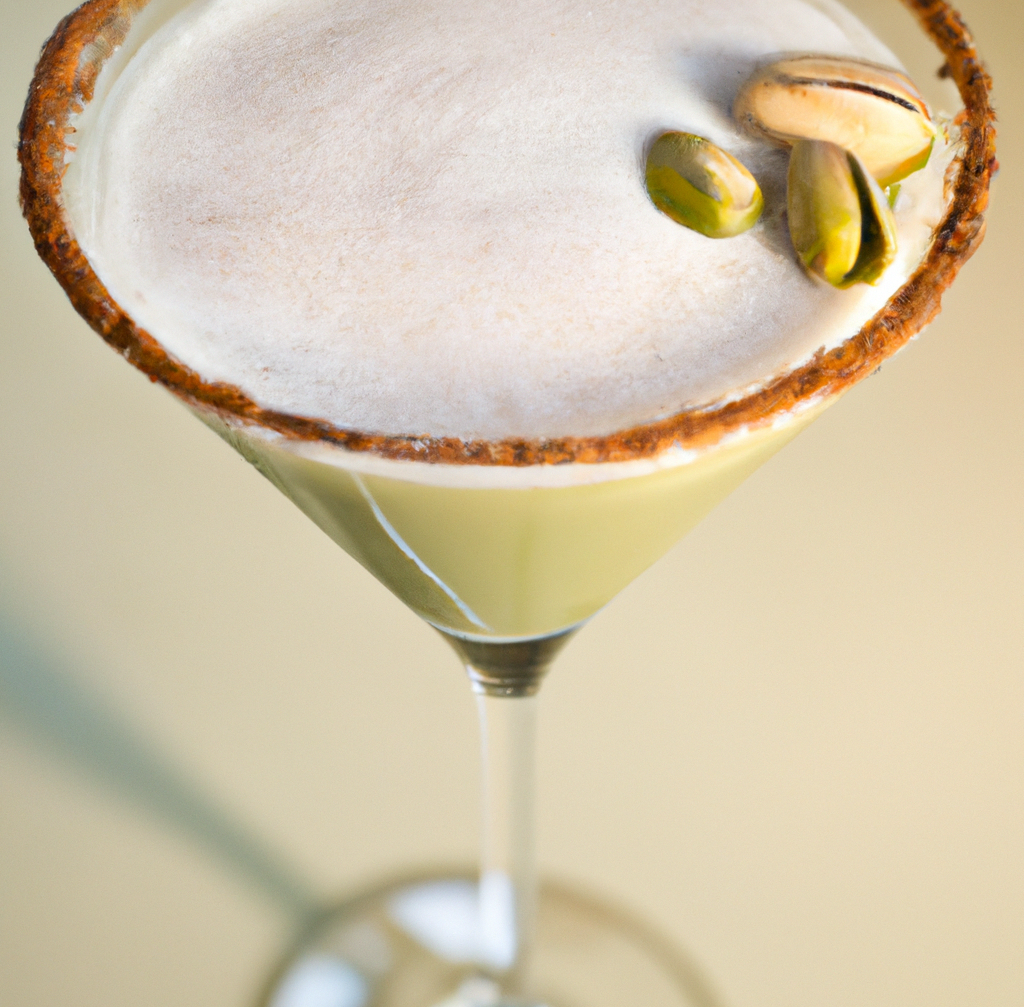 Pistachio Martini Recipe
2 oz Vanilla vodka

1 oz Amaretto liqueur

1 oz Pistachio liqueur (such as Bols or Hiram Walker)

1 oz Heavy cream

Crushed ice

Crushed pistachios (for garnish)

Optional: Simple syrup (if you prefer a sweeter cocktail)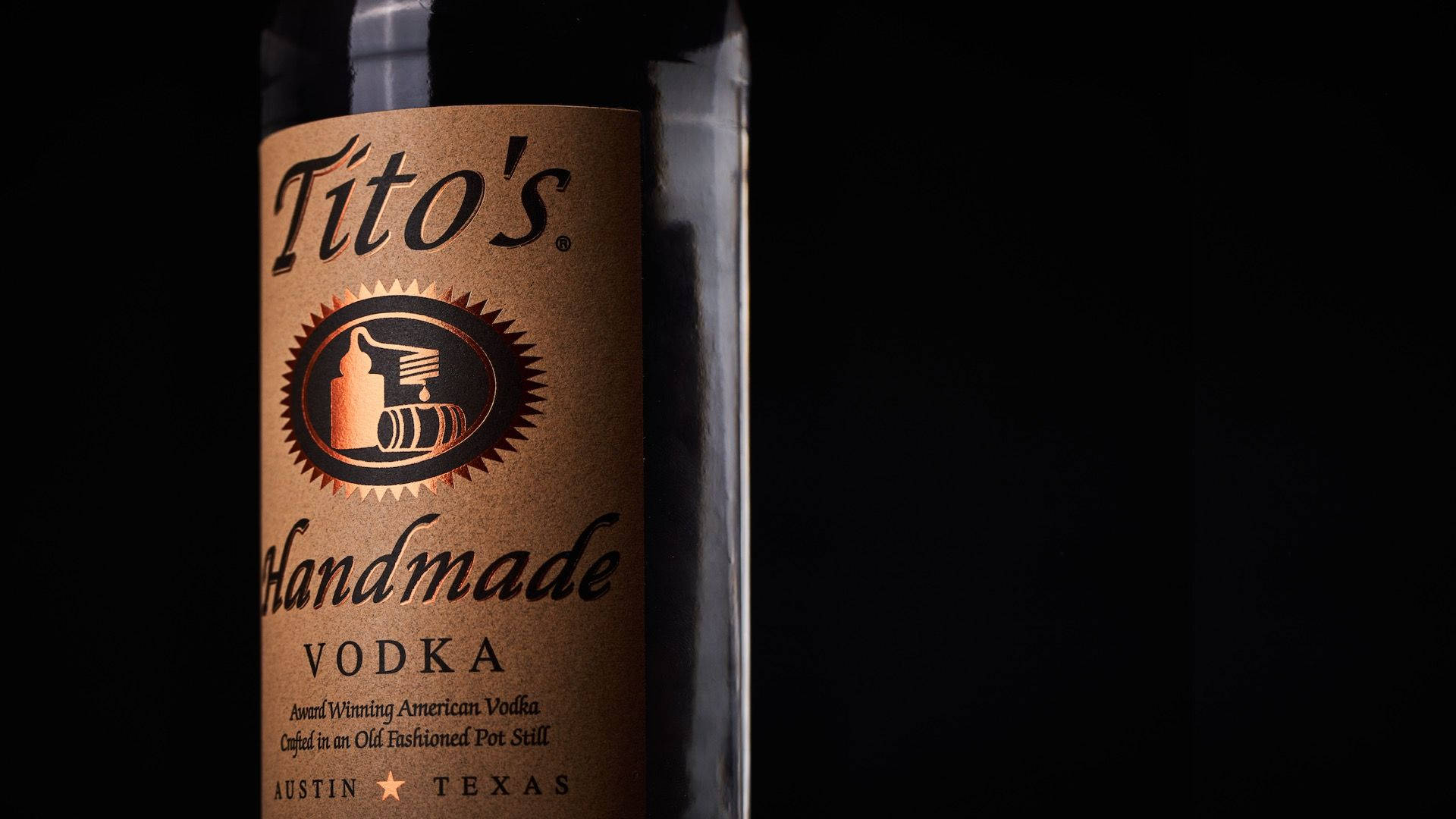 Required Bar Tools for Pistachio Martini
Cocktail Shaker

Mallet or something to crush pistachios with

Martini Glasses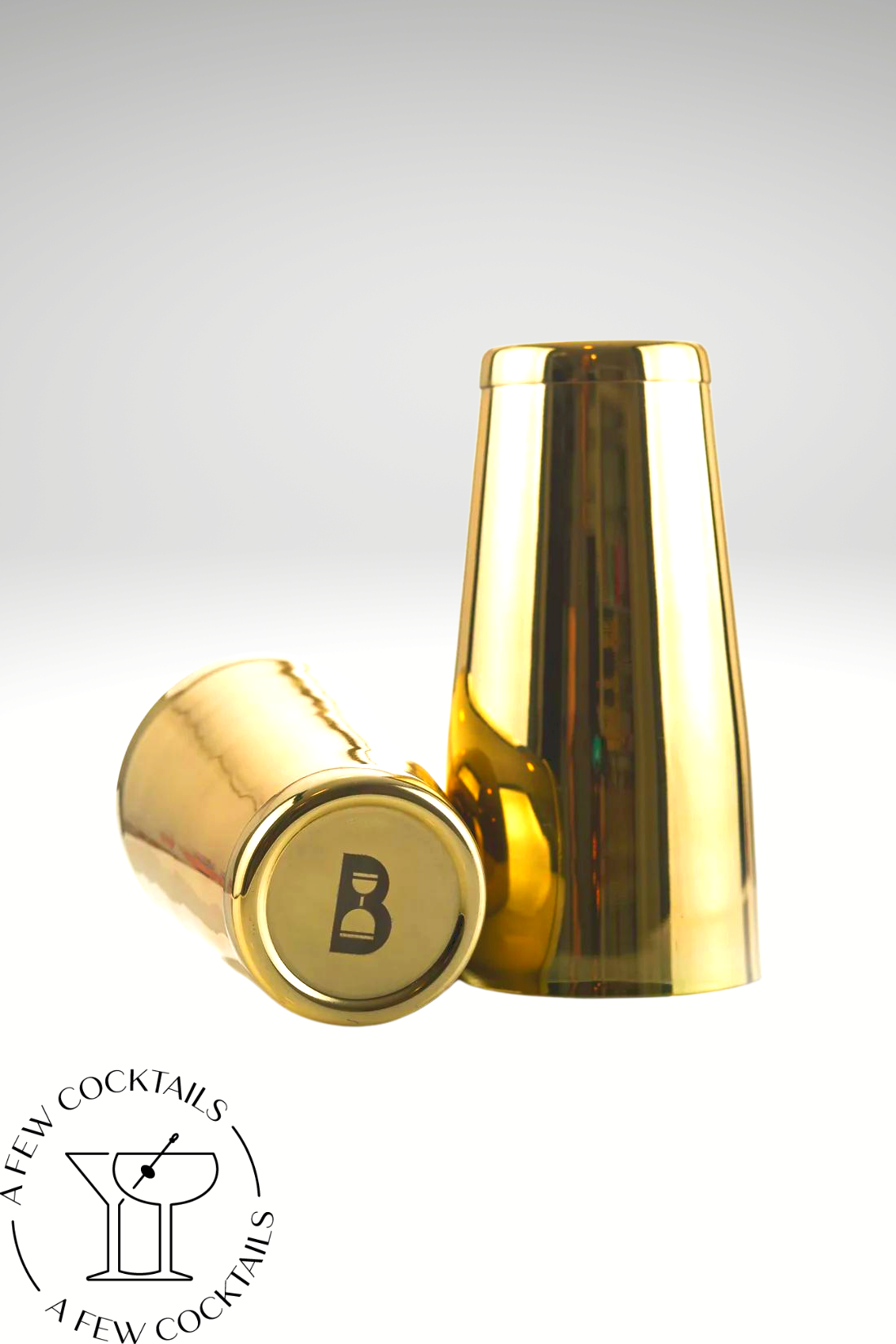 How to Make the Pistachio Martini step-by-step
Add all ingredients into a large Cocktail shaker

Fill Shaker with ice cubes

Shake Vigorously if you want a frothy top

Pour into Chilled Martini Glasses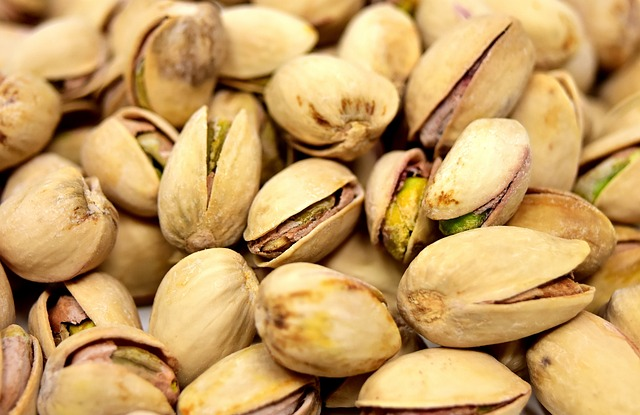 Where Do I Buy Pistachio Liqueur?
Pistachio Liqueuer isn't usually readily available at most liquor stores. We recommend purchasing online : here's a link to purchase.
The other ingredients should be relatively easy to come by as Ameretto, Vodka etc are all available at most common liquor stores.
What Does a Pistachio Martini Taste Like?
A pistachio martini is a relatively sweet drink that tastes a lot like pistachio gelato or ice cream. The creamy cocktail can become a bit too sweet if you add too much simple syrup or go overboard with a sweet vodka. We're not opposed to topping the pistachio martini with a bit of whipped cream or adding some liqueur and irish cream. Pistachio martinis overall have a sweet yet delicate flavor that drinks well as a stand alone cocktail or an after dinner drink.
Pistachio liqueur won't make or break your cocktail, while it's nice to have you could probably get away with just the amaretto but you might lose that distinct pistachio flavor. The garnished martini glass really does separate the potential flavors.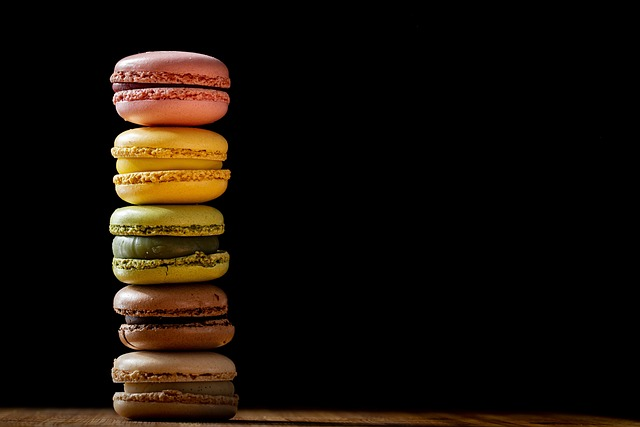 Does a Pistachio Martini taste like Pistachio Ice Cream?
We personally find the two to have a similar taste. The cream mixed with the pistachio flavor does give off a bit of pistachio ice cream flavors...Maybe we should freeze the concoction and make it into an alcoholic shake? Sounds pretty good actually.
What are Some similar cocktails to the Pistachio Martini?
We also recommend the Espresso Martini, a pre-dinner cocktail special. Just a bit sweet while not overwhelming with cocktail flavor.
If you're looking for another sweet cocktail, try a dark rum cocktail.
---