Best 1800 Tequila Mixed Drinks
1800 Tequila is a premium yet accessible tequila and is excellent from mixed drinks, it works well in a classic margarita or for a few cocktails on cinco de mayo. Whether you choose Reposado that is tequila aged in french oak barrels or the premium silver blanco tequila. These are four classic cocktail recipes using both white tequilas and reposado.
1800 Tequila Cocktail Recipes
What makes 1800 Tequila special is the ability to mix with citrus or other common mixers and still retain its flavor while being subtle enough to not overwhelm the additions. The blanco is especially good for mixing cocktails and in fact we prefer it for the majority of mixed drinks.
1800 Mixed Drinks
We put together two of our favorite mixed 1800 tequila recipes. First is a spicy margarita and the next is a delicious tequila sunrise.Both have exceptional taste.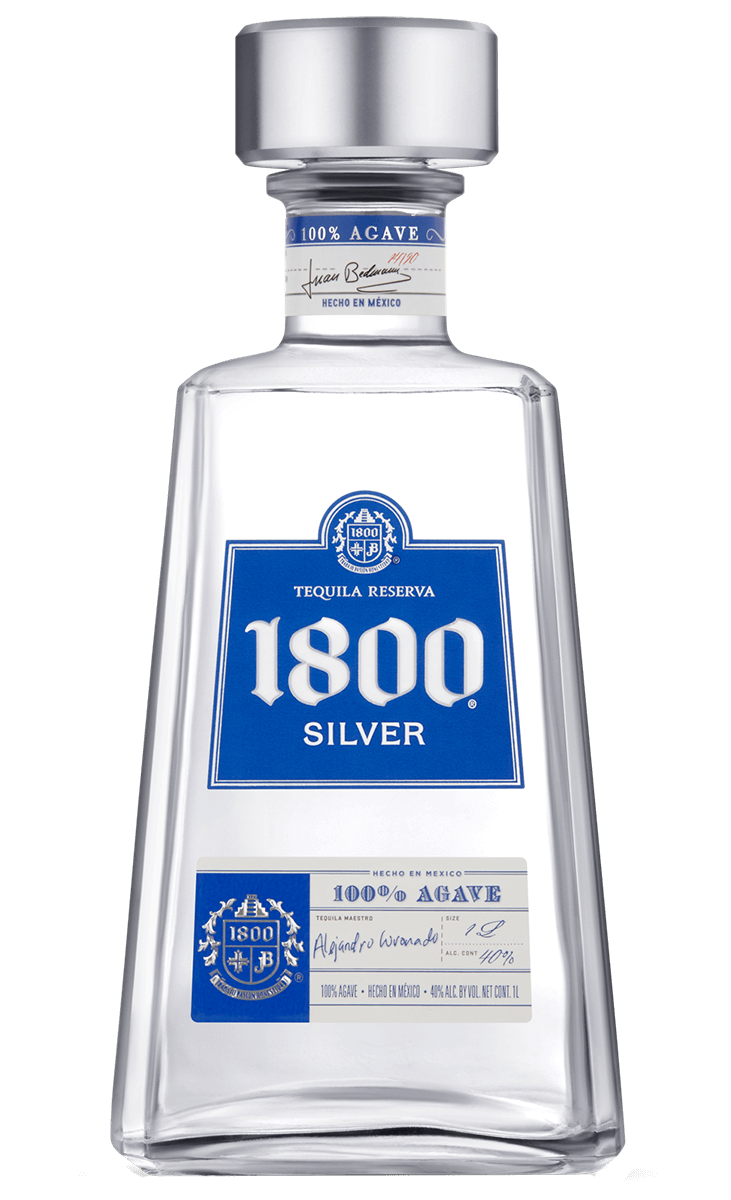 1800 Silver Tequila Margarita
Warm sand beneath your feet, waves crashing, and a Spicy Margarita set the stage for a perfect afternoon. Agave harvested from the highlands of Tequila, Mexico is traditionally classified into four distinct styles, for this recipe we recommend a Blanco.
This delicious Mexican cocktail combines a fresh squeeze of lime, sliced jalapenos, a harmonious blend of citrus, and the right touch of Blanco to bring this ultimate summer cocktail to life.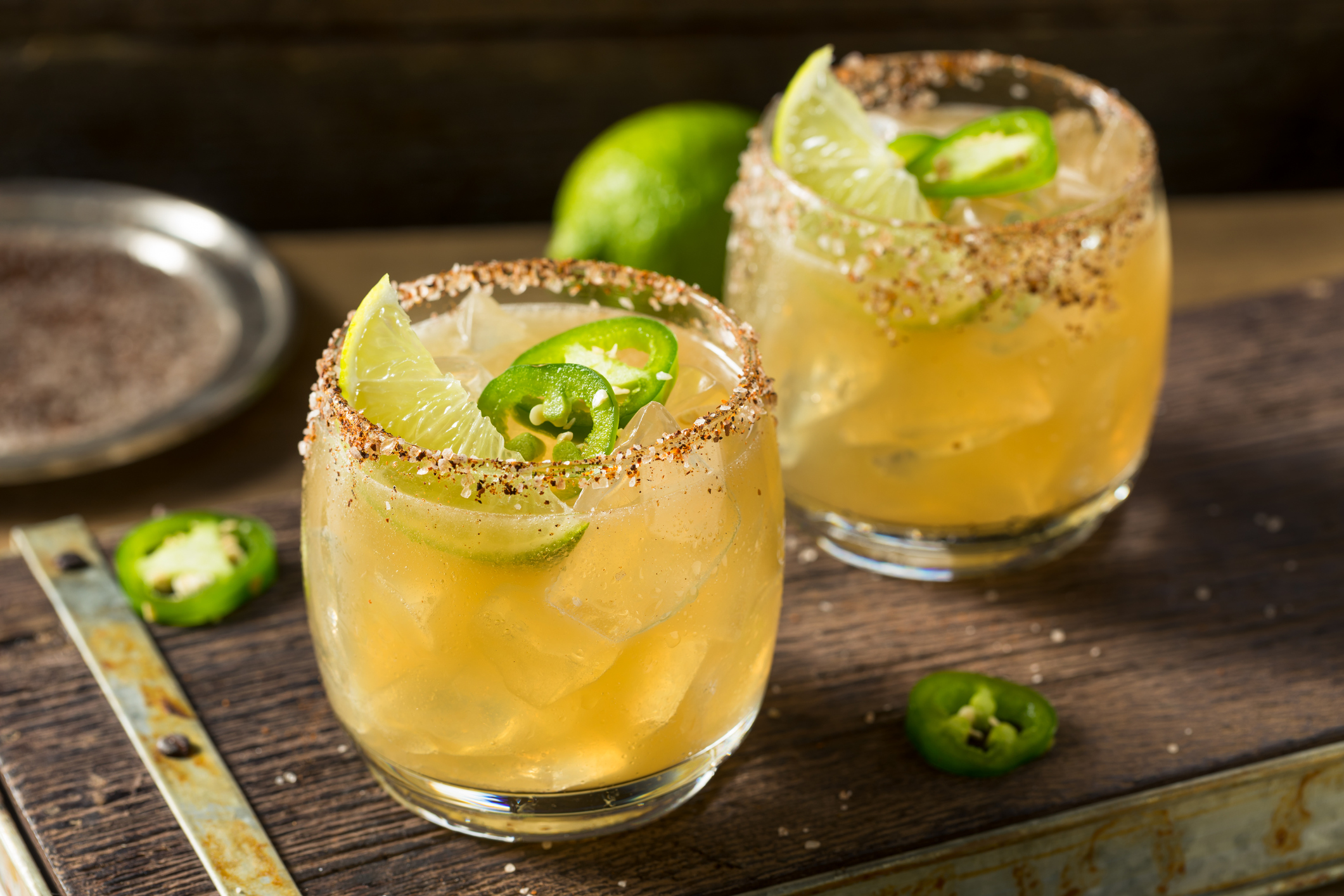 Our Recipe :
Ingredients : 
2 Cups Fresh Lemon Juice

1 Cup Fresh Orange Juice

2 Cups Fresh Lime Juice

3 Cups Water

Sliced Jalapeños 

1 1/4 Cup Cane Sugar

1 1/2 Ounces of 1800 premium Tequila
Instructions : 
Create Simple Syrup

Combine water and sugar in a saucepan

Stir over medium heat until sugar dissolves

Bring to boil. 

Let Syrup cool

Muddle Jalapeño

Combine syrup, citrus juices, and jalapeños for mix

Mix 1/2 1800 Reposado, Ice, and Mix 

Serve in a short glass
1800 Premium Blanco Tequila Sunrise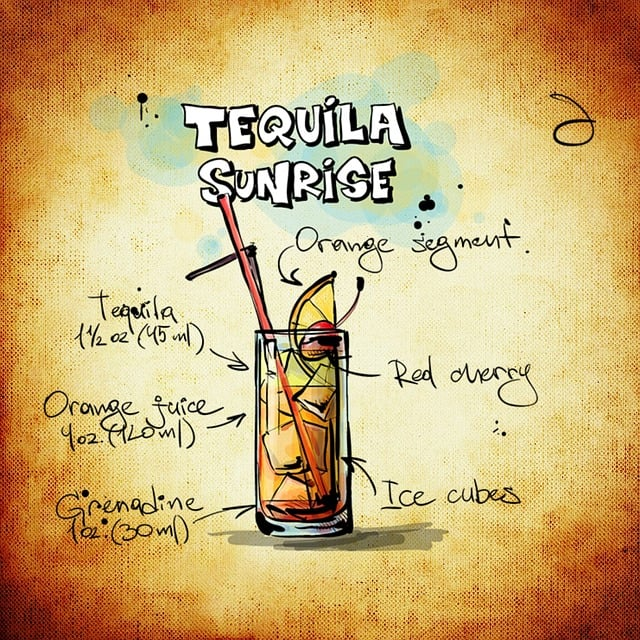 A tequila sunrise, a delightful blend of tequila, orange juice and grenadine syrup, gives the impression of the sun rising. This cocktail is fruit forward and has a generally fruity flavor. It could also be a slightly sweet depending on your palette.
Our Recipe :
Ingredients:
2 oz tequila

4 oz orange juice

1/2 oz grenadine

Add Ice

Orange slice for garnish
Instructions:
Fill a mixing glass with ice.

Add tequila and orange juice, and stir to combine.

Slowly pour grenadine into the glass, letting it sink to the bottom.

Garnish with an orange slice
1800 Reposado Tequila Mixed Drinks
1800 Reposado Tequila is the darker cousin to the blanco tequila. Expect a stronger flavor when mixing Reposado tequila with the fresh fruit juices like grapefruit juice. The 1800 Paloma is one of our favorite cocktails.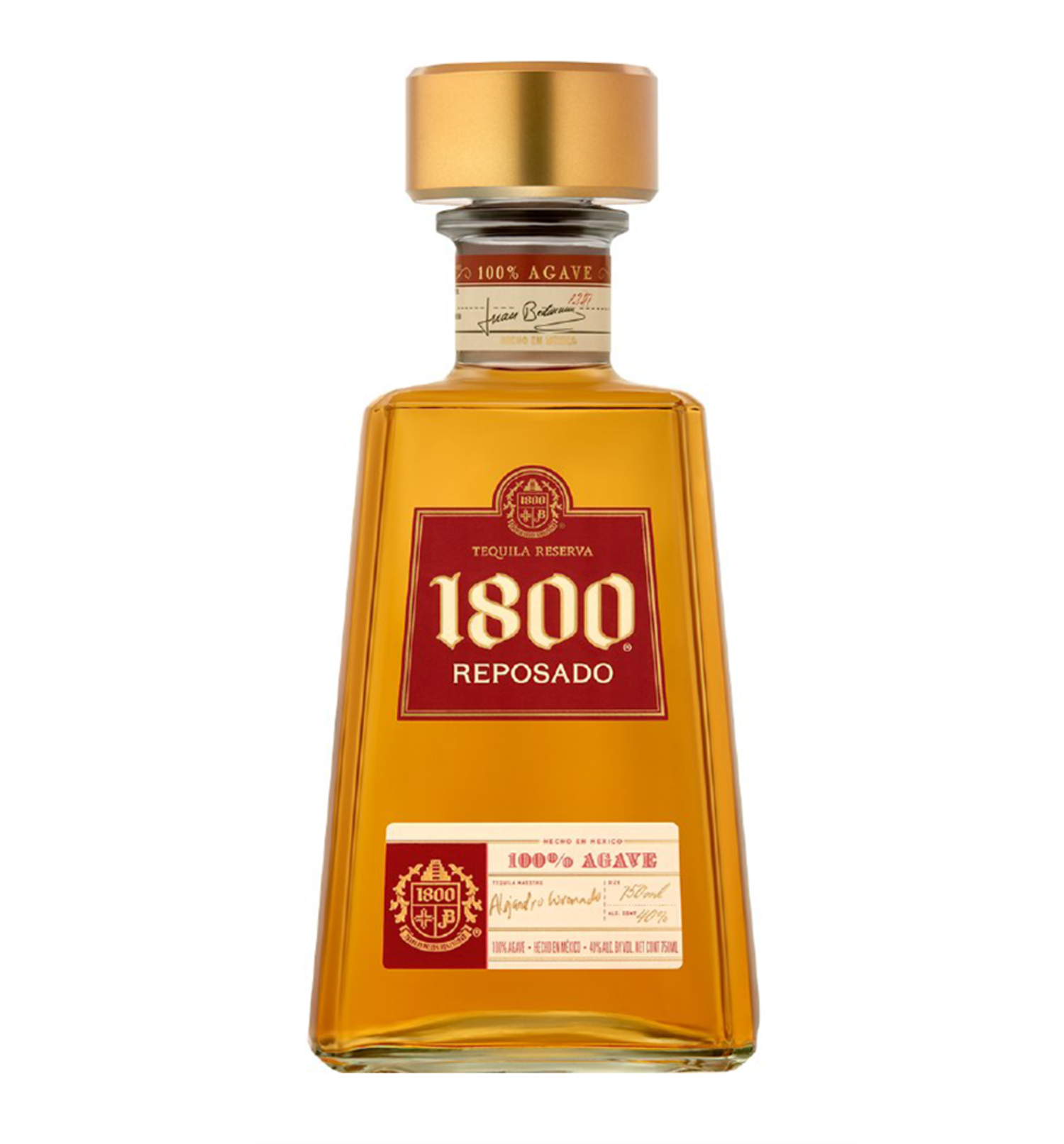 1800 Tequila paloma
A delicious blend of grapefruit juice, lime juice and agave nectar or syrup. This cocktail just screams Mexican Riviera or summertime bliss. We enjoy this cocktail in a highball glass.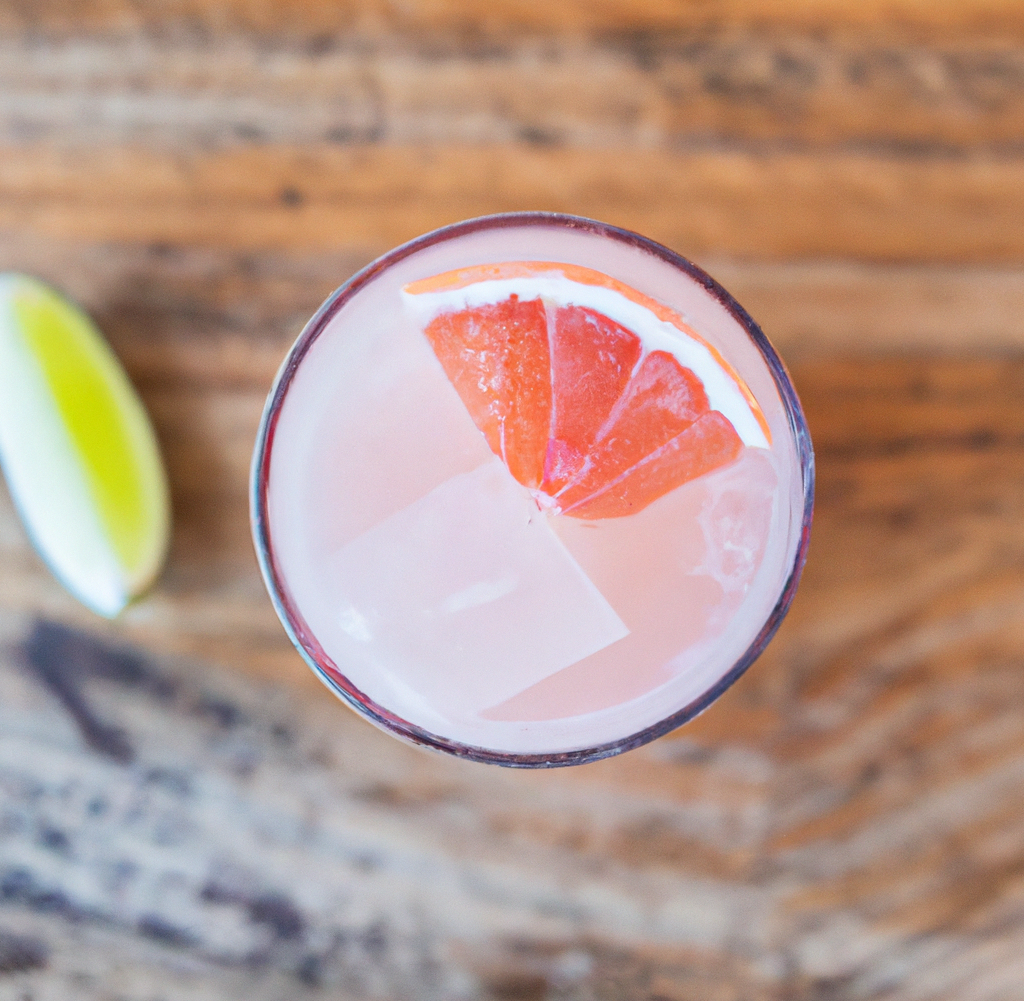 How to make a 1800 Paloma :
Ingredients:
2 oz 1800 Reposado tequila

3 oz fresh grapefruit juice

1/2 oz fresh lime juice

1-2 tsp agave syrup (optional)

Soda water

Salt

Ice

Grapefruit wedge or lime wheel
Directions:
Rim a highball glass with salt by rubbing a lime wedge around the rim of the glass and dipping it into a small dish of salt or tahini

Fill the glass with ice.

In a shaker or mixing glass, combine the tequila, grapefruit juice, fresh lime juice, and agave syrup (if using) with a few ice cubes.

Strain the tequila mixture into the salt-rimmed or tahini rimmed glass

Add remaining ingredients and top with soda water and mix softly

Garnish with a wedge of grapefruit or a lime wheel
1800 Reposado Margarita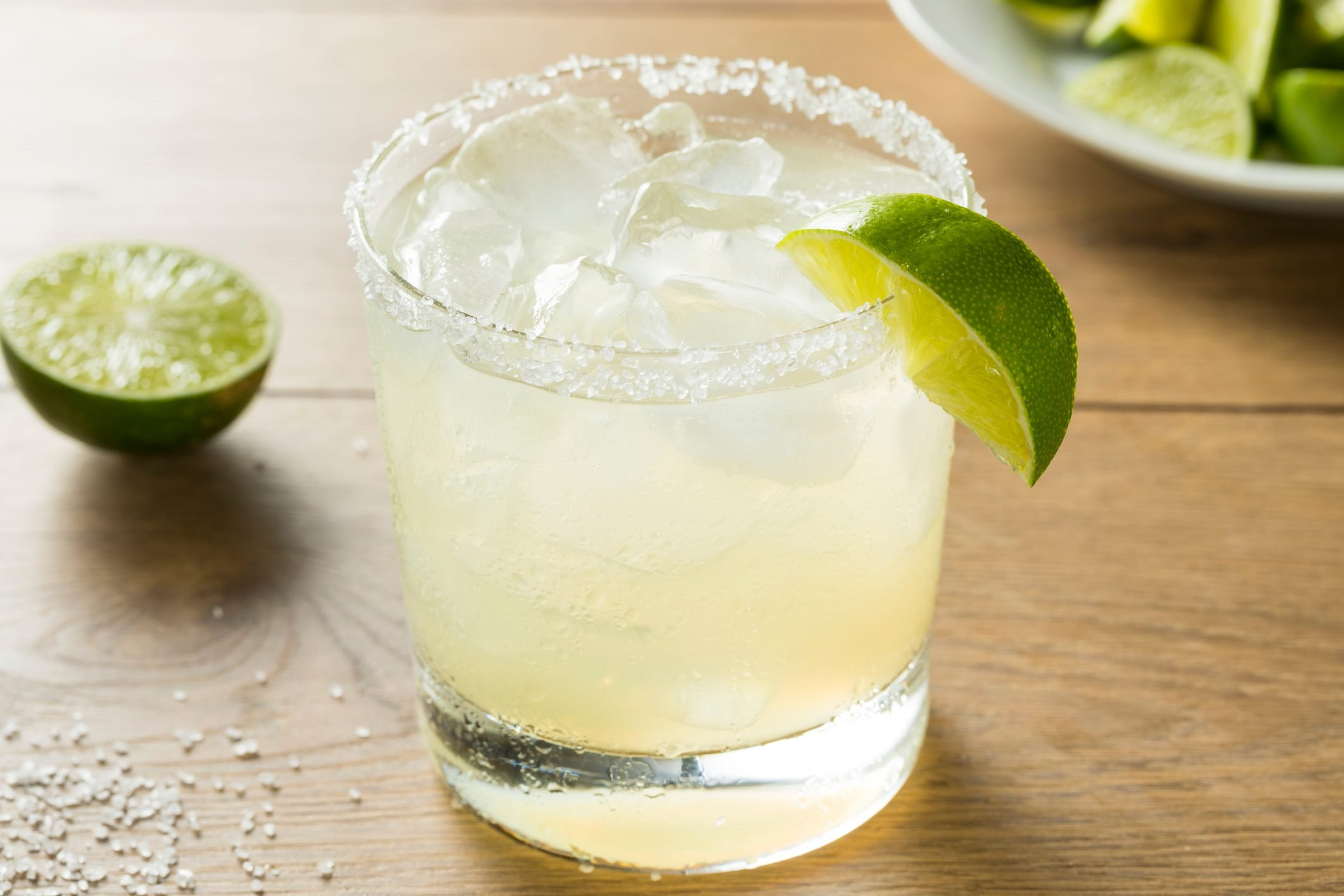 Ingredients:
2 ounces 1800 Reposado tequila

1 ounces fresh lime juice

1/2 oz agave nectar

Ice

Lime wedge for garnish
Instructions:
Fill a cocktail shaker with ice.

Add tequila, lime juice, and agave nectar.

Shake well until the outside of the shaker is frosty.

Strain the mixture into a salt-rimmed rocks glass filled with ice.
---