How to Decorate a Bart Cart without Alcohol
Clank...Clank...The champagne flutes jostle next to each other and the wine glasses slowly touch from edge to edge as you wheel in the bar cart. The crystal clear shaker sparkles as the outdoor light gently caresses the shakers shell. The cocktail mixing glass subtly sits on top of a sterling silver tray. Elegant cocktail books are placed alphabetically from the various iconic bars you've visited.
Our guide focuses on decorating a bar cart without alcohol or decanters. While we do admire a bar cart that has a premium whiskey bottle or a decanter filled with Rye whiskey, perhaps you want to keep the alcohol away from the kids or store it for a particular reason. What we'll focus on are a few things :
Cocktail Glassware

Cocktail Books

Bitters Bottles

Cocktail Shaker

Ice Bucket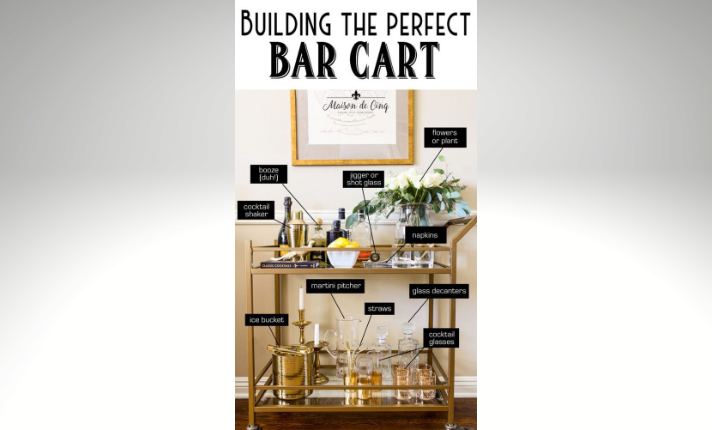 What Cocktail Glasses Should I Put on my Bar Cart?
Champagne Coupes
The Coupe glass or champagne coupe is perhaps the most iconic craft cocktail glass. While the Champagne coupe was designed with champagne in mind, the champagne coupe glass has evolved from just serving champagne or sparkling wine and has become elegant staple of any high end bar.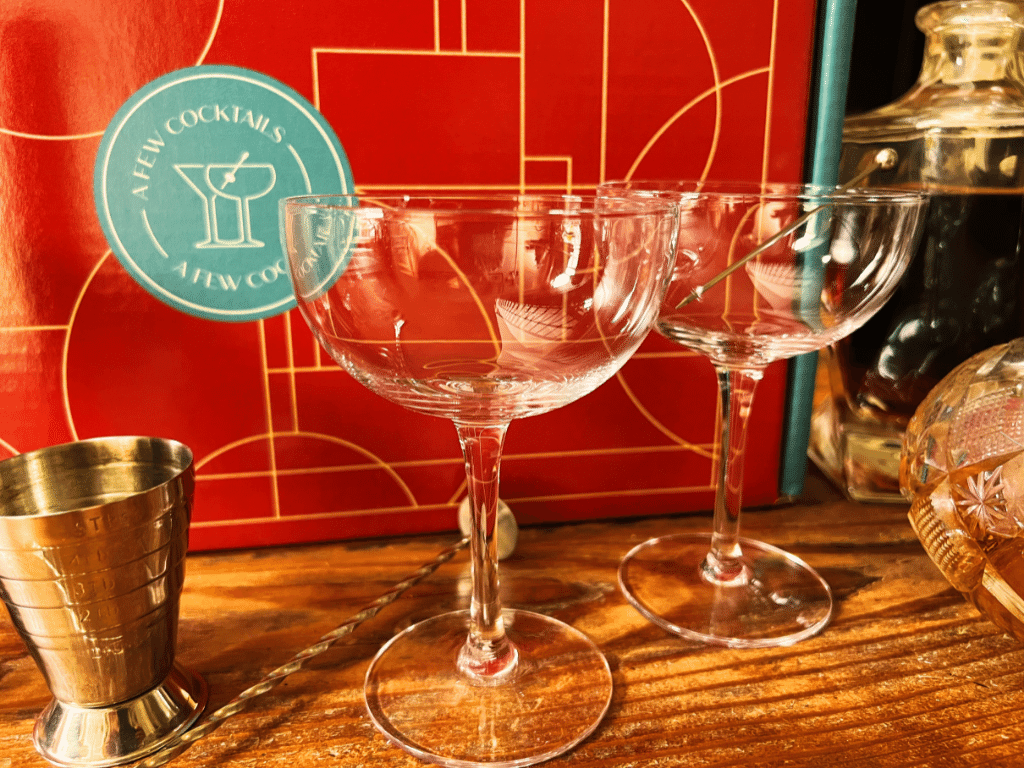 Wine Glasses
We also recommend a few wines glasses either placed on the bottom shelf or hung from the top rack if that is an option. Wine glasses come in many different shapes and forms so you should pick one that it suitable to the aesthetic of your bar cart, as we define later in the article. There's nothing better than a bit of wine after A Few Cocktails ;).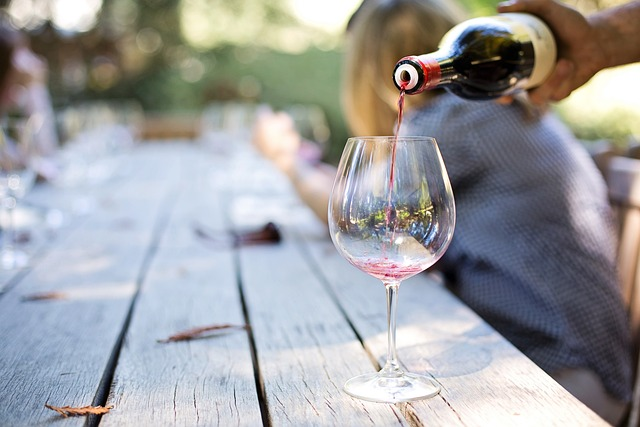 Bourbon Glasses
We also recommend a few bourbon glasses as well. Thinks whiskey rocks glasses or elegant etched glass for a bit of scotch. A sifter is also an option, great for cognacs and armagnac. We like the idea of bourbon glasses due the iconic nature of the Old Fashioned and other classic cocktails that can be served in the larger glass.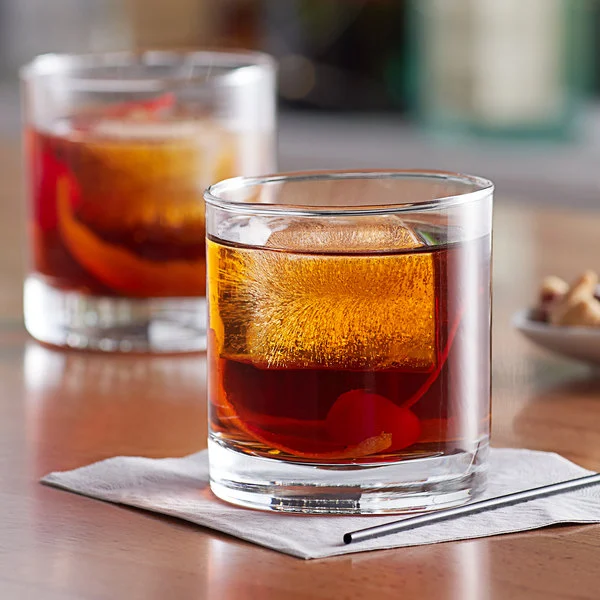 What Cocktail Accessories Should I out on my Bar Cart?
Cocktail Mixing Glass
Large ice cubes, a few dashes of bitters, and your favorite bourbon spin round and round inside the cocktail mixing glass. Your perfect cocktail is almost ready. The guests are excited for their first drinks of the night. But how do you choose the perfect cocktail mixing glass? We've done the research and consulted with bartenders across the globe and identified a few key features.
Made of Glass

A pouring lip

Quality of Construction
The best cocktail mixing glass is a simple design. If you like this model, check out our full review here.
Cocktail Shaker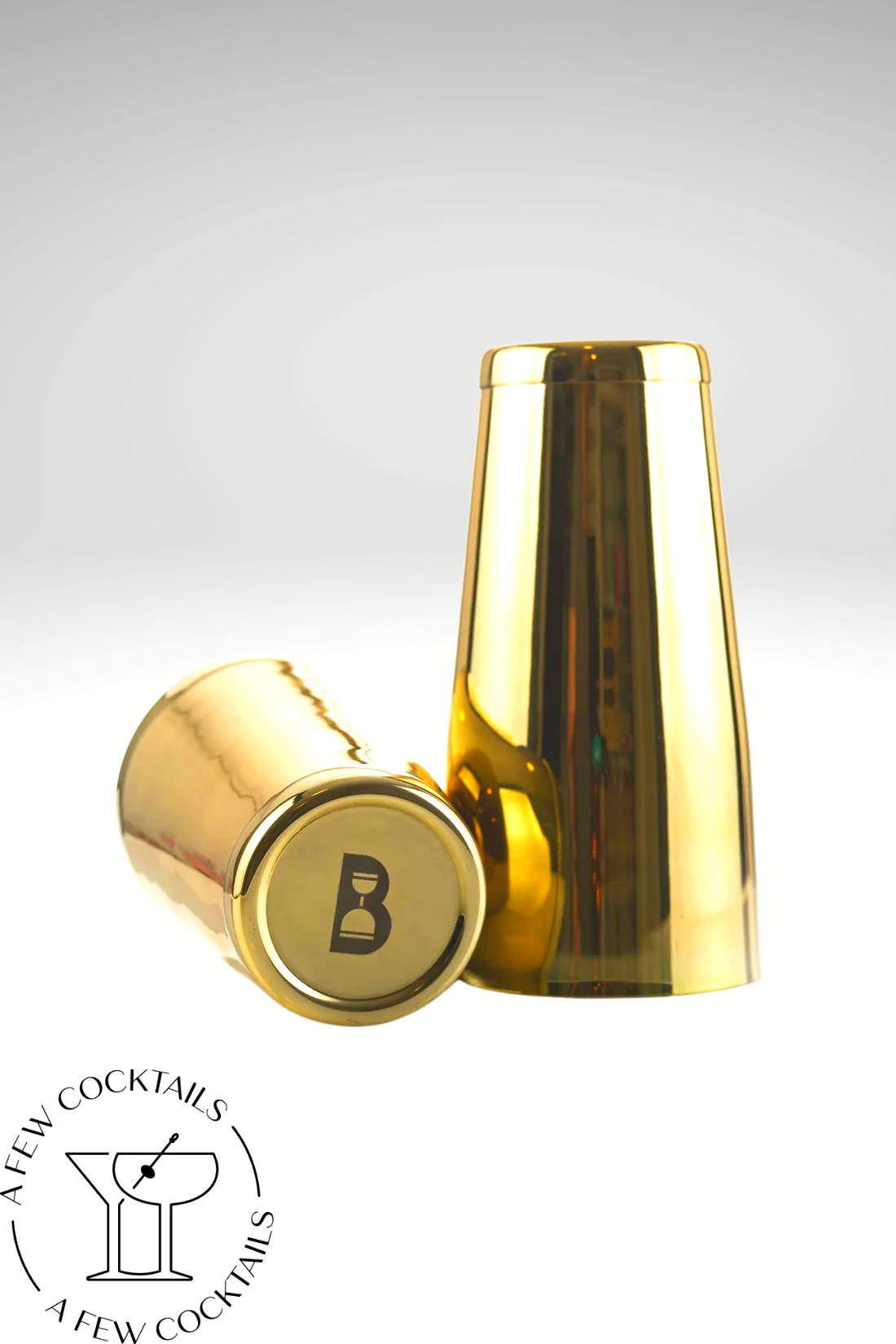 The cocktail shaker is perhaps thee most iconic piece of barware for any a home bar or out on the town. There is something iconic about the sound of ice sloshing back and forth between the two ends of the boston shaker or cocktail shaker. The cocktail shaker is a home bar essentials, without it...how are you supposed to make a Martini?
Bitters Bottles
Bitters are one of the oldest bar ingredients and are still one of the most essential things you need to have for your home bar. Both Peychaud's and Angostura bring out an almost herbal flavor and are key to either a Sazerac or an Old Fashioned. While the bottles themselves look nice on their own, we also recommend a glass bitters bottle filled as well.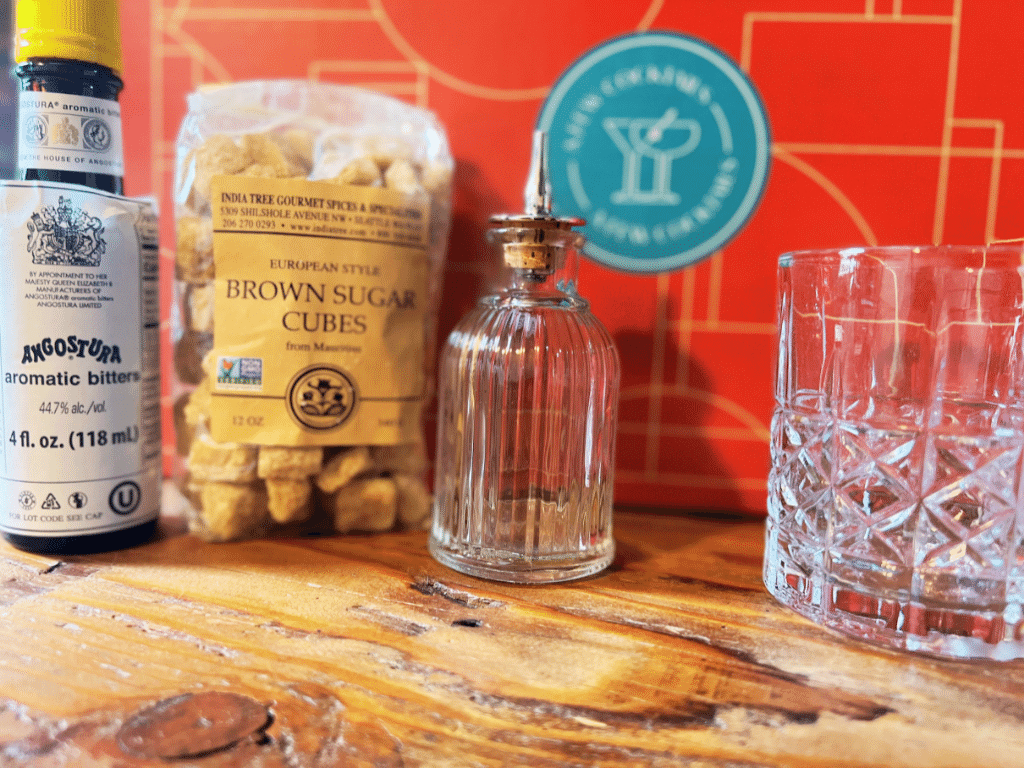 If you're looking to learn more about bitters...check out our deep dive into the history of bitters.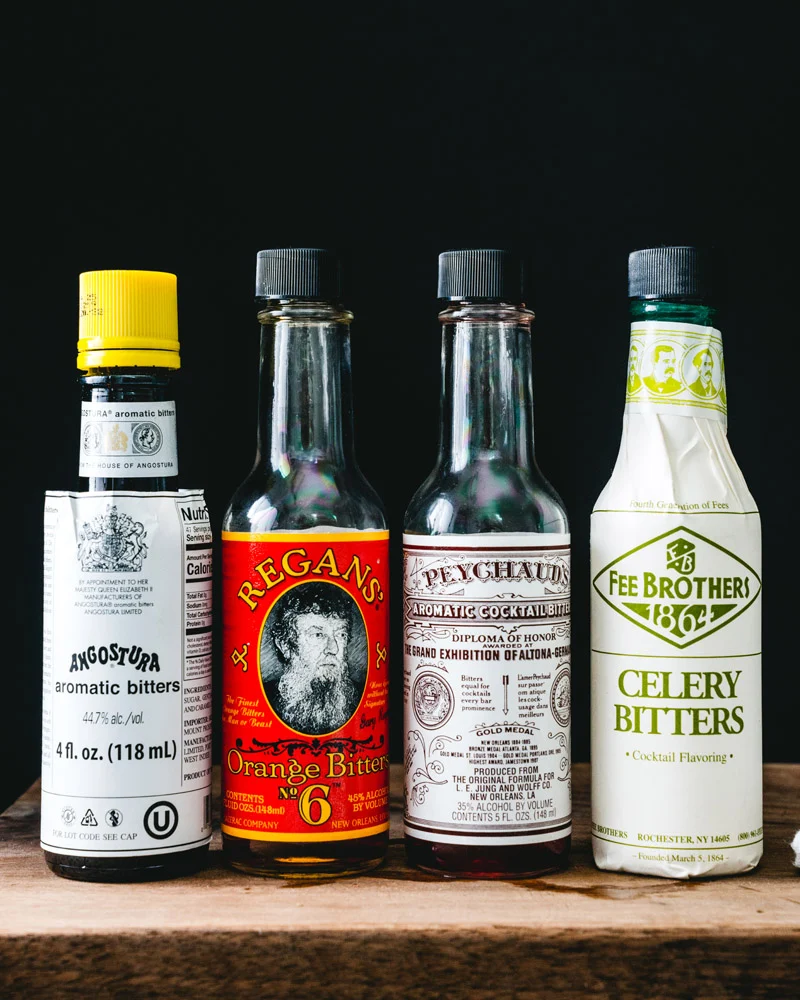 How to Style a Bar Cart without Alcohol?
Now that we've told you what to put on your bar cart or bar carts, it is equally important that you pick a style or common theme as you decorate. We've made it simple with a few recommended styles.
Modern

Vintage

Classic
How to Style a Modern Bar Cart
When styling a modern bar cart, it may sound obvious...but you should choose modern cocktail accessories. Perhaps, we should start by defining modern. Think polished brass and acrylic style bar carts or large amounts of glass on either of the shelves. Here's an example :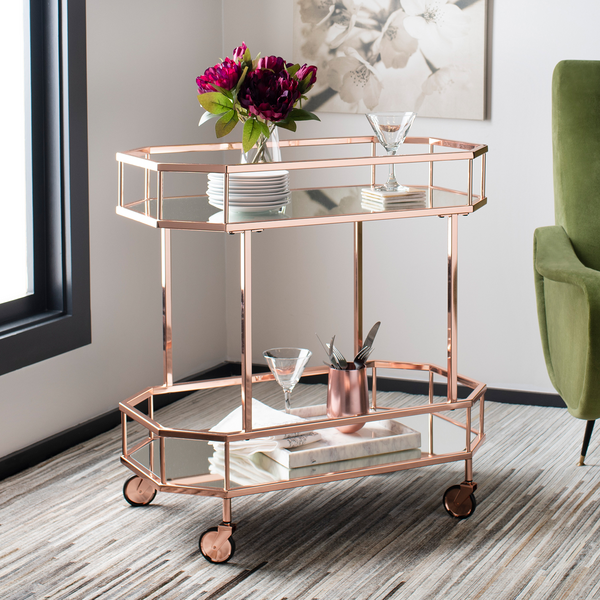 As with anything modern, less is more. Minimalism is what defines contemporary and modern styling and the bar cart should be no different. Bar cart styling for modern tastes should have a few stand out items, one or two pieces of glassware...two preferably because who wants to drink alone?
We also recommend the Rabbit Six Piece Modern Cocktail Set. Elegant and sleek design that accompanies the modern bar cart look well. Available HERE, if interested.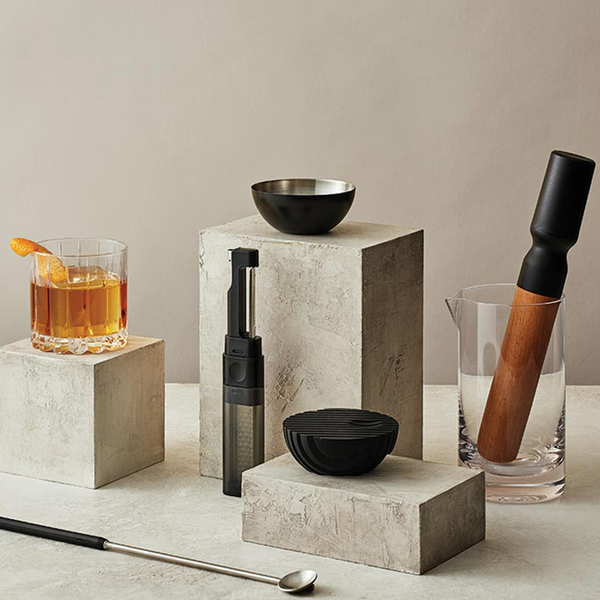 How to Style a Vintage Bar Cart
When you think Vintage, the first thing that comes to your mind should be antiques and old school cocktail accessories. The Vintage bar cart should be made of a dark wood or a deep art deco style brass. Think elegance and ornate styling. The difference between a vintage bar cart and a modern bar cart really comes down to the antithesis of minimalism. You want to have a full bar. Glassware, Cocktail Tools, maybe an old lantern, dusty cocktail books from years passed, gold embossed and plenty of brass. Stay away from the stainless steel.
While this is a Bar Cabinet, you get the idea. The same principle applies to a bar cart. Coffee table books also look good on top, as you can see. We have our bar cabinet in the dining room as an accompanying piece.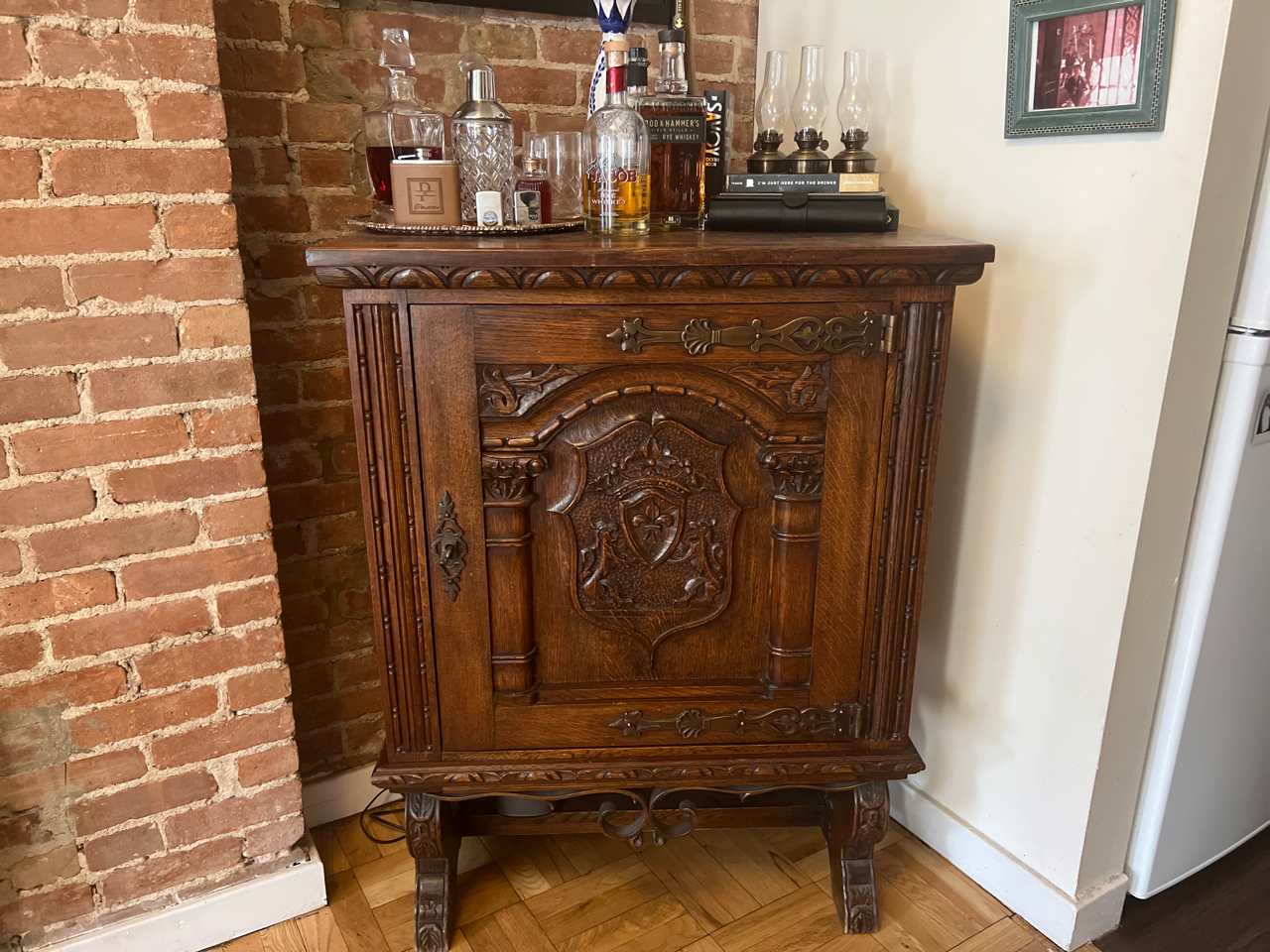 Think Vintage ice buckets, like below :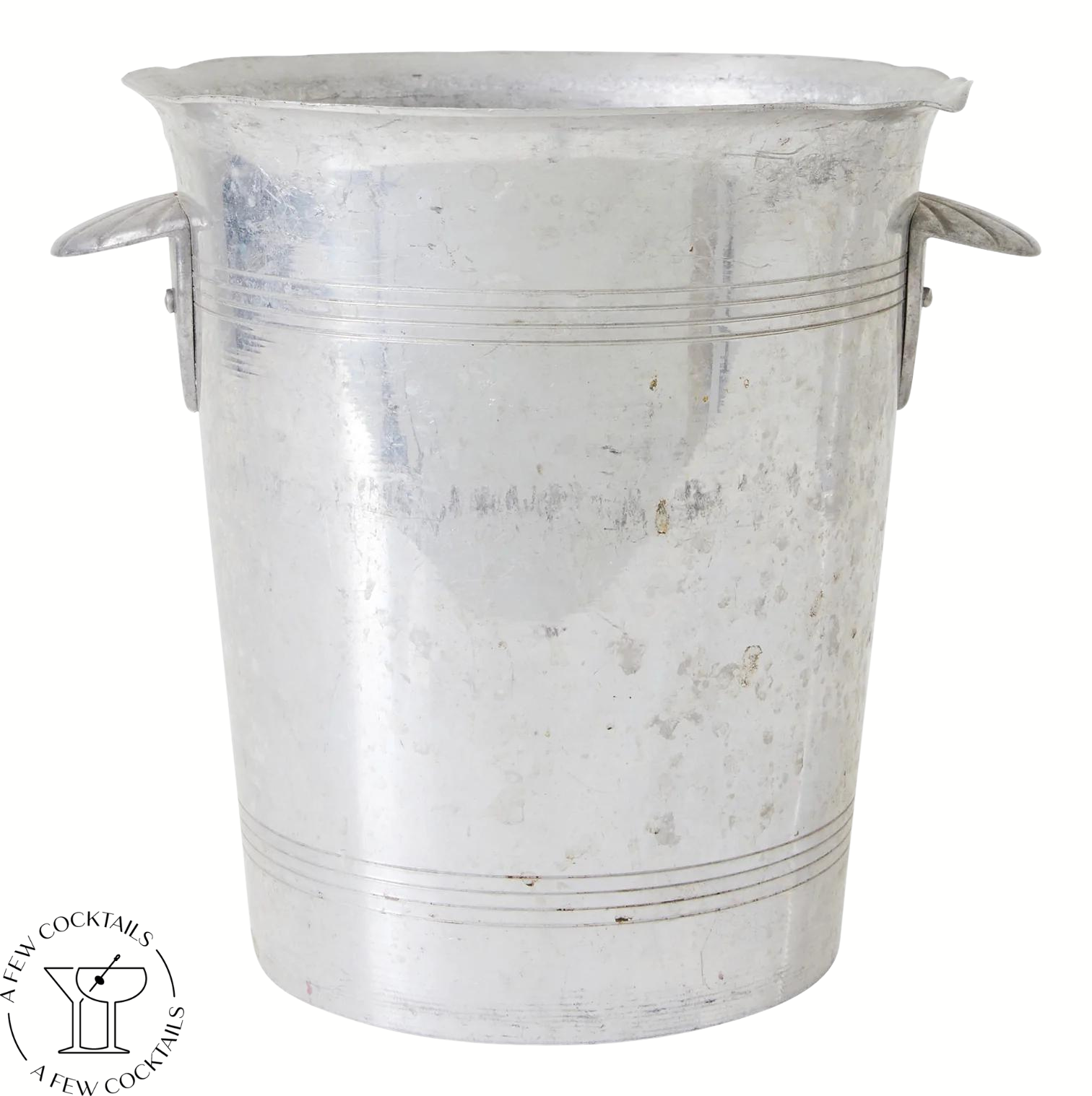 How to Style a Classic Bar Cart
When you think classic bar cart, I want you to think Art Deco and Coupe glasses. The heyday of cocktails was during Prohibition, ironic right? THat's when we went from punches to truly craft cocktails. More about the history of bartending on the link. Decorative accents would include elongated glassware, detailed accents etched into the glassware. IN short, we recommend a brass cocktail shaker, coupe cocktail glasses, and maybe one or two small whiskey glasses.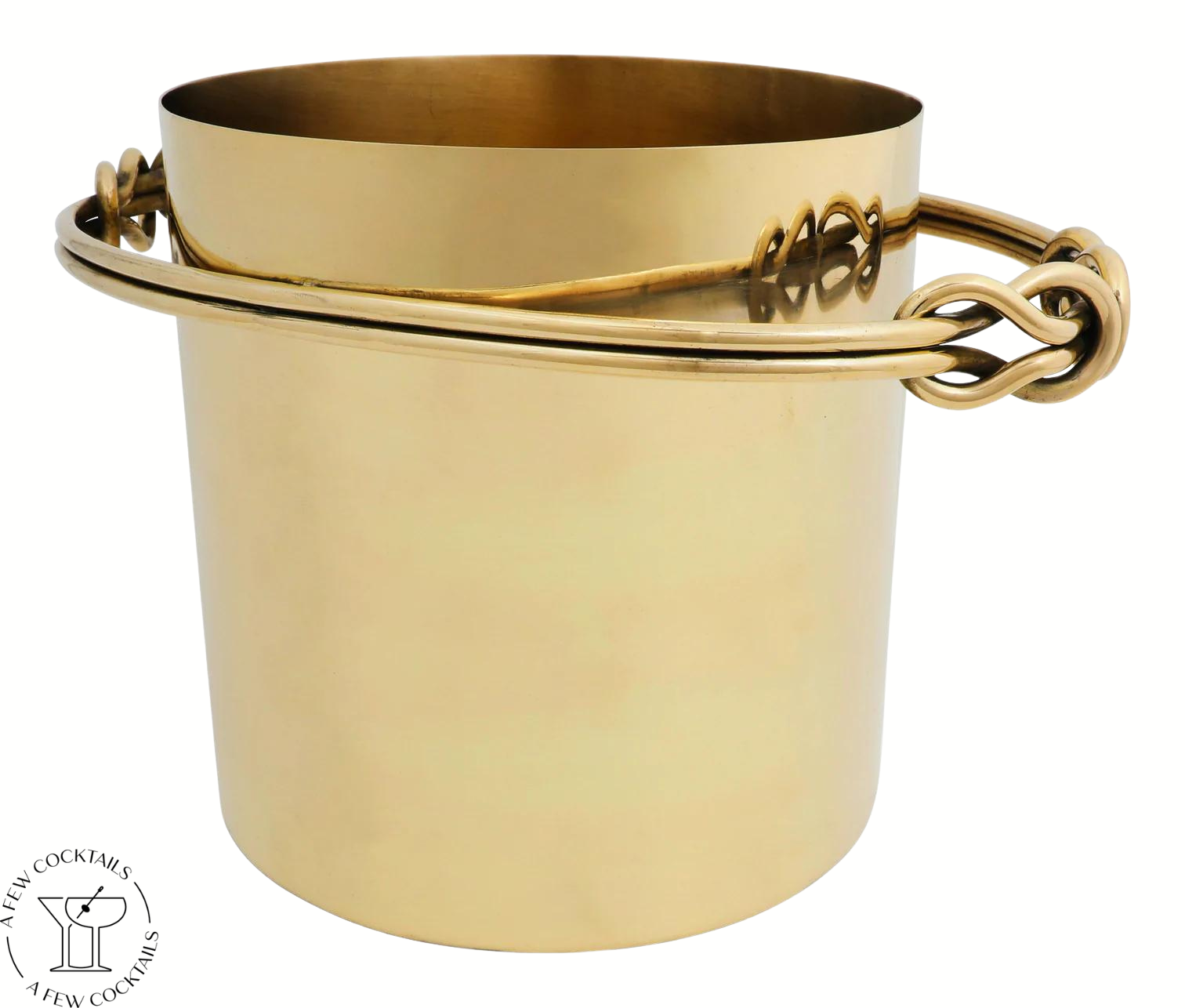 How do You Spruce Up a Bar Cart?
If you want to go beyond that the traditional and add a few extra flairs to your bar cart, then we have a few ideas. We recommend adding a vase with fresh flowers to the bar cart as well. Not only does the bar cart serve a functional purpose, but also an aesthetic one. Fresh flowers spruce up the bar cart with both smell and design.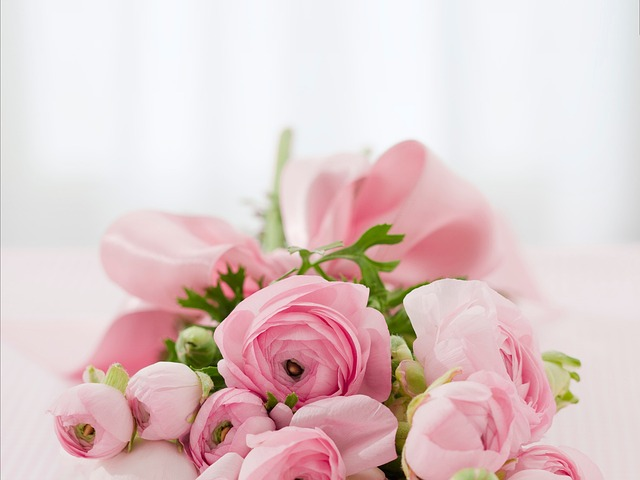 We also recommend choosing different metal and glass material for the barware that you end up choosing. Having a copper shaker alongside a crystal mixing glass can really bring the shine out of your bar cart. Now you will need to be careful not to clash but if you choose the right brands then you will have a hard time clashing. Bar Carts are easier to spruce up than you think.
How to Decorate a Bar Cart as a Side Table
The only true difference between a bar cart and a side table is the bar cart has wheels. The bar cart needs to be mobile in order bring drinks into different rooms. Also, in case you want your bar cart to serve a secondary function as a coffee bar cart. Also the coffee station can be used to make espresso martinis as well.
---