Top 5 Holiday Cocktail Gift Guide Ideas
Its the most wonderful time of the year....for a cocktail. Martinis are flowing, old fashioneds are churning, and its time for a beeeeeer. (Sing along with me!) It is in fact the most wonderful time of the year and what better way to bring romance and fun to your family gathering than to make A Few Cocktails. Let's keep it super simple and think about what people will actually use and enjoy. If their experience with cocktails and the cocktail making process is relatively new then we recommend starting with a cocktail gift set. Get them going with the basics.
Now if someone has a more refined palette, then we recommend buying a premium or rare spirit that the two of you can enjoy or even make a cocktail with. We also
Old Fashioned Kit

Premium Whiskey

Glassware

Cocktail Mixing Glass

Cocktail Book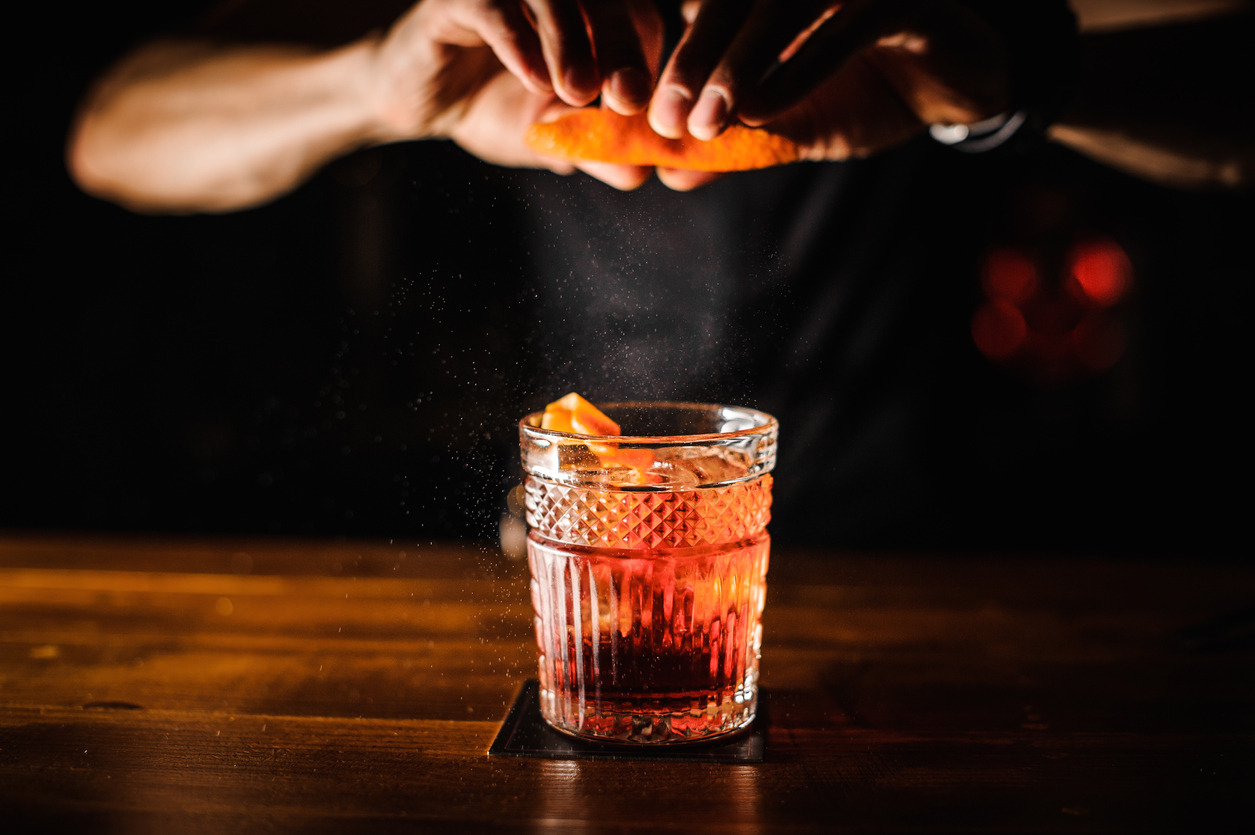 Old Fashioned Kits
The Old Fashioned is the ultimate cocktail. Perhaps synonomous with the word cocktail. A blend of sugar, whiskey, and some aromatic bitters and you're in for a treat. We wanted to make sure that you could get everything you need in one package. This a fun gift for someone who has just started their cocktail journey and are ready to make a classic cocktail. Check out of cocktail ktis to see which one best fits your needs.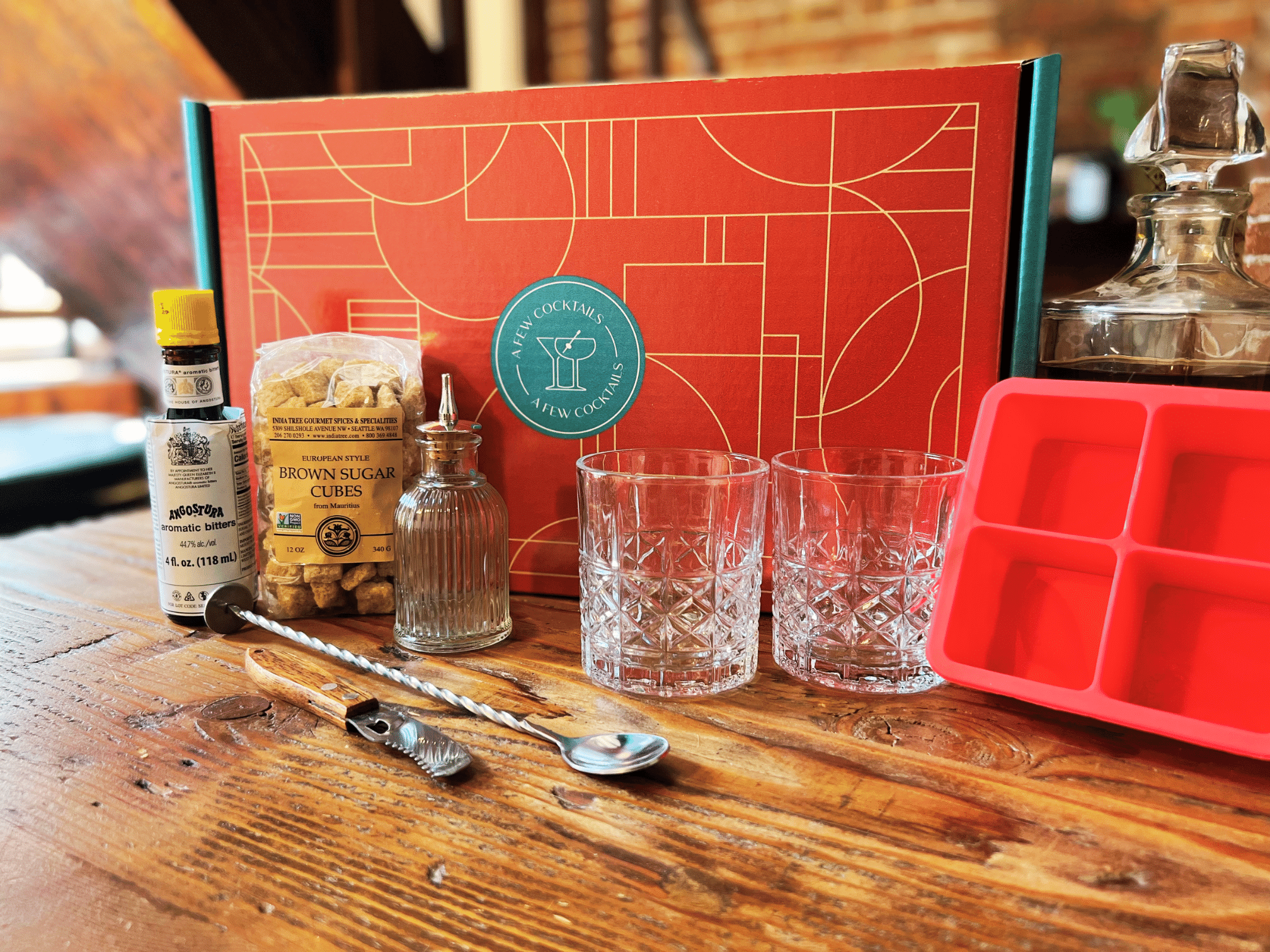 Top Shelf Whiskey
A premium whiskey is essential to a home bar or for a whiskey lover. Looking for ideas on the right whiskey to buy? We'd like to recommend the Weller 12 or Blanton's.
Blanton's
The world's first single barrel bourbon. The taste profile is sweet, with notes of citrus and oak. The creamy vanilla nose is teased with caramel and butterscotch, all underscored by familiar baking spices such as clove, nutmeg, or cinnamon. Blanton's Original set the standard for single barrel bourbons in 1984. We love the design of the bottle and the allusion to the horseracing legacy of Louisville, Kentucky.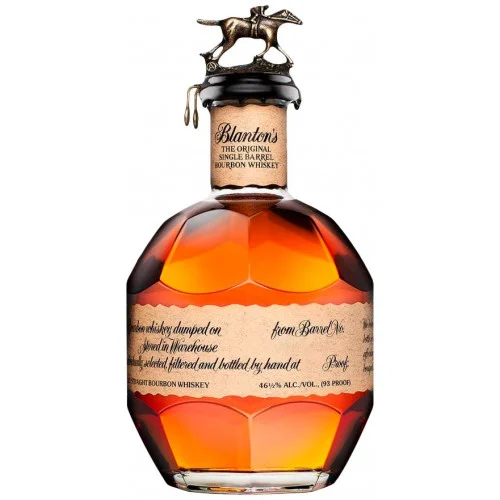 Weller 12
As part of the wheated bourbon family, this twelve year old W.L. Weller is aged far longer than most wheated bourbons. This offering is a smooth, easy-going and balanced bourbon with a beautiful deep bronze color.
Artisan Glassware
Unique Cocktail Shakers
We always prefer our cocktail shakers to have a little something extra. We like to see inside the shaker to see how our ingredients are being mixed. It's not only an aesthetic choice but also a fun choice. The Pebbled cocktail shaker comes in a classic style reminiscient of the Art Deco eras of old. Complete with a polished brass top and a hand blown glass bottom. A true cocktail enthusiast will greatly appreciate the craft and style of this cocktail shaker. After all the best cocktail gifts are the ones that people actually use.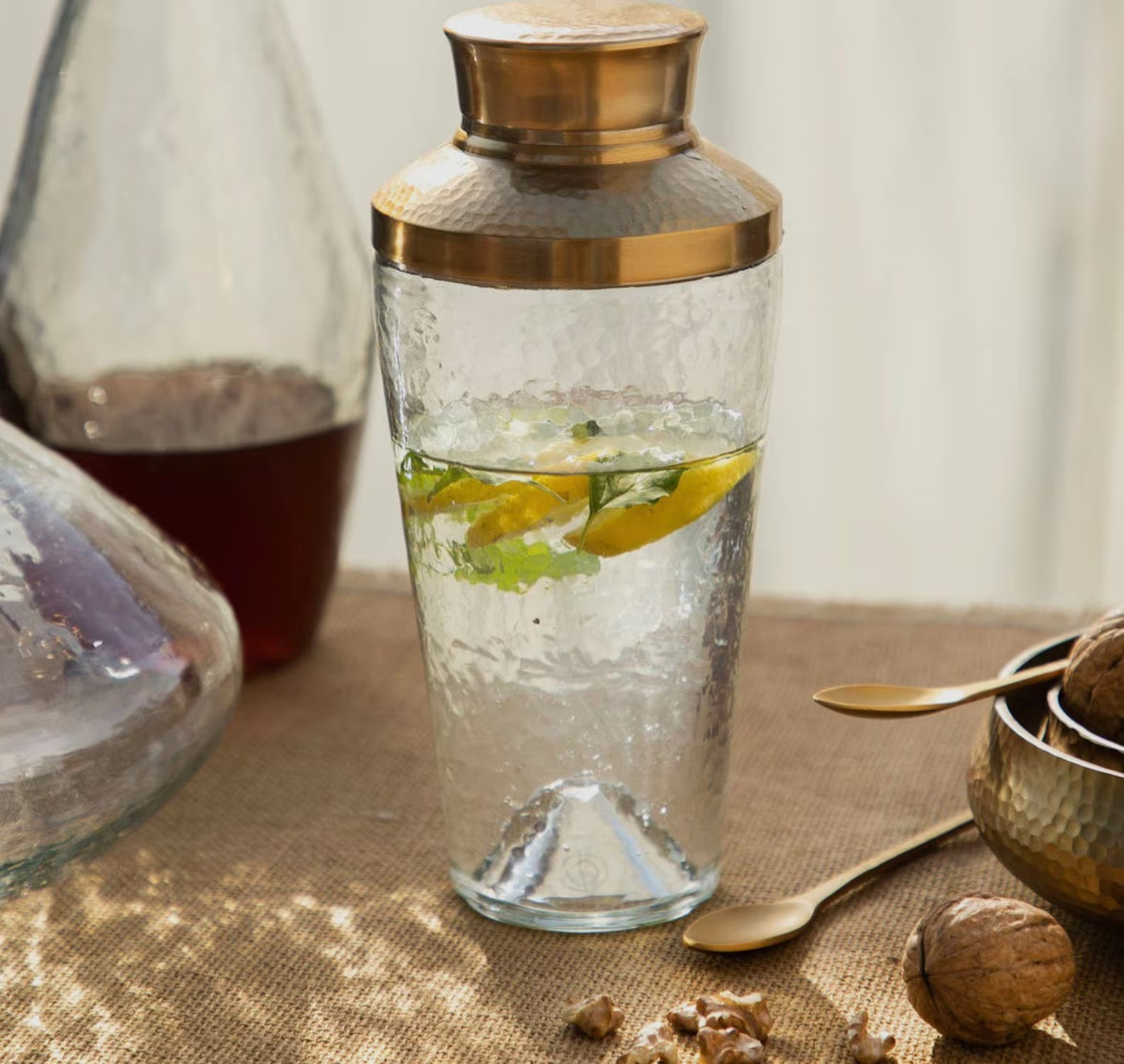 Unique Mixing Glasses
Our most extravagant, for the artists out there is the Oak Grain Mixing Glass. Of the three cocktail mixing glasses the Oak Grain is perhaps the best for an entry level glass. You won't get the traditionally themed look of a standard cocktail glass but if this is for the person who wants everything but traditional. The Oak Grain is a great place to start for the experienced or novice mixologist. If you want something more traditional, try our guide for the best cocktail mixing glass.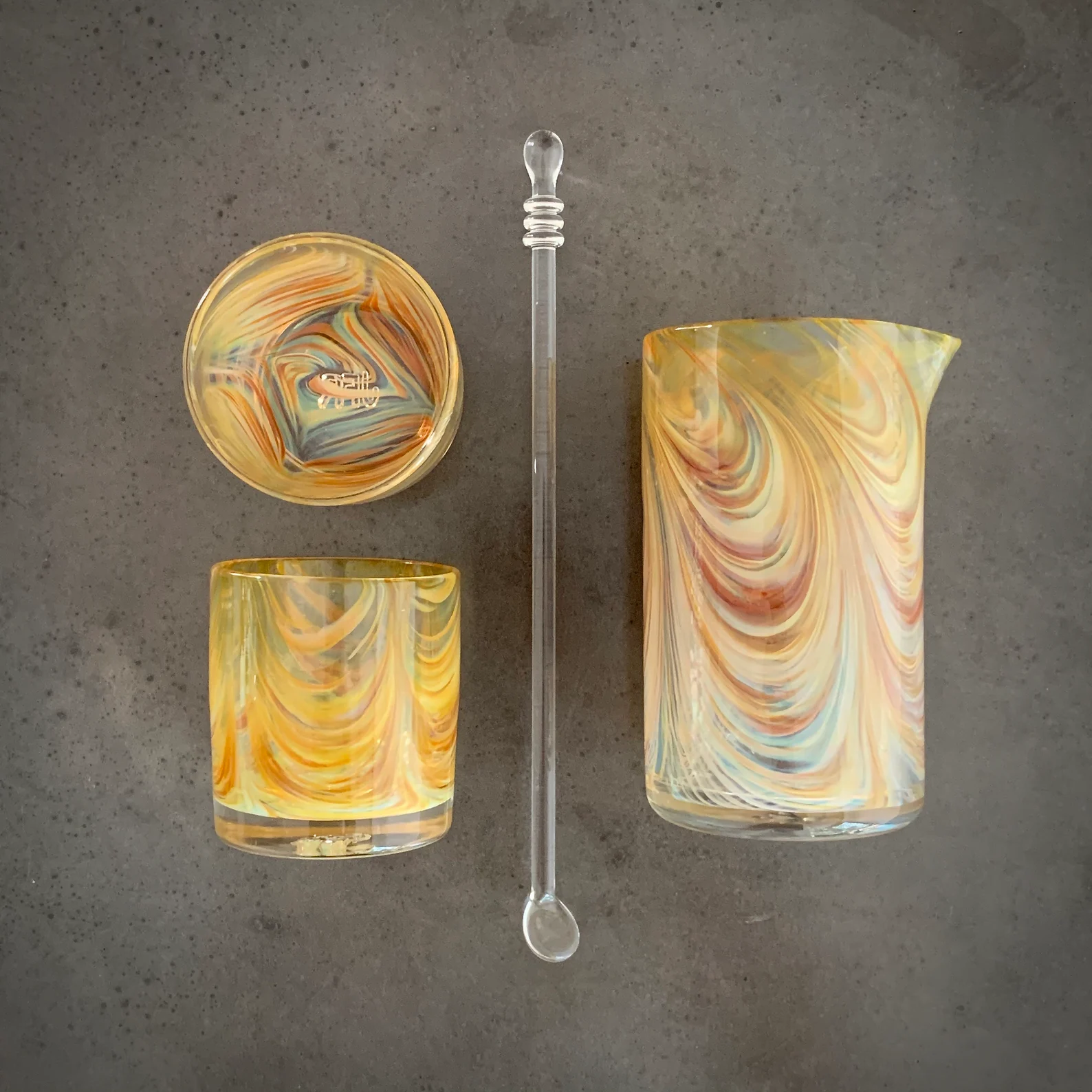 Cocktail Books
The Savoy Cocktail Book
A smooth rendition of "My Way" by Sinatra emanates from the piano keys as you make your way past Niel Armstrong's letter to the Savoy thanking them for his first cocktail back from the moon. The American Bar at The Savoy is truly special in the cocktail world, not only for its historical contribution to the cocktail scene but the continued pursuit of excellence by both the staff and top tier bartenders behind the bar. Their cocktail book is truly special.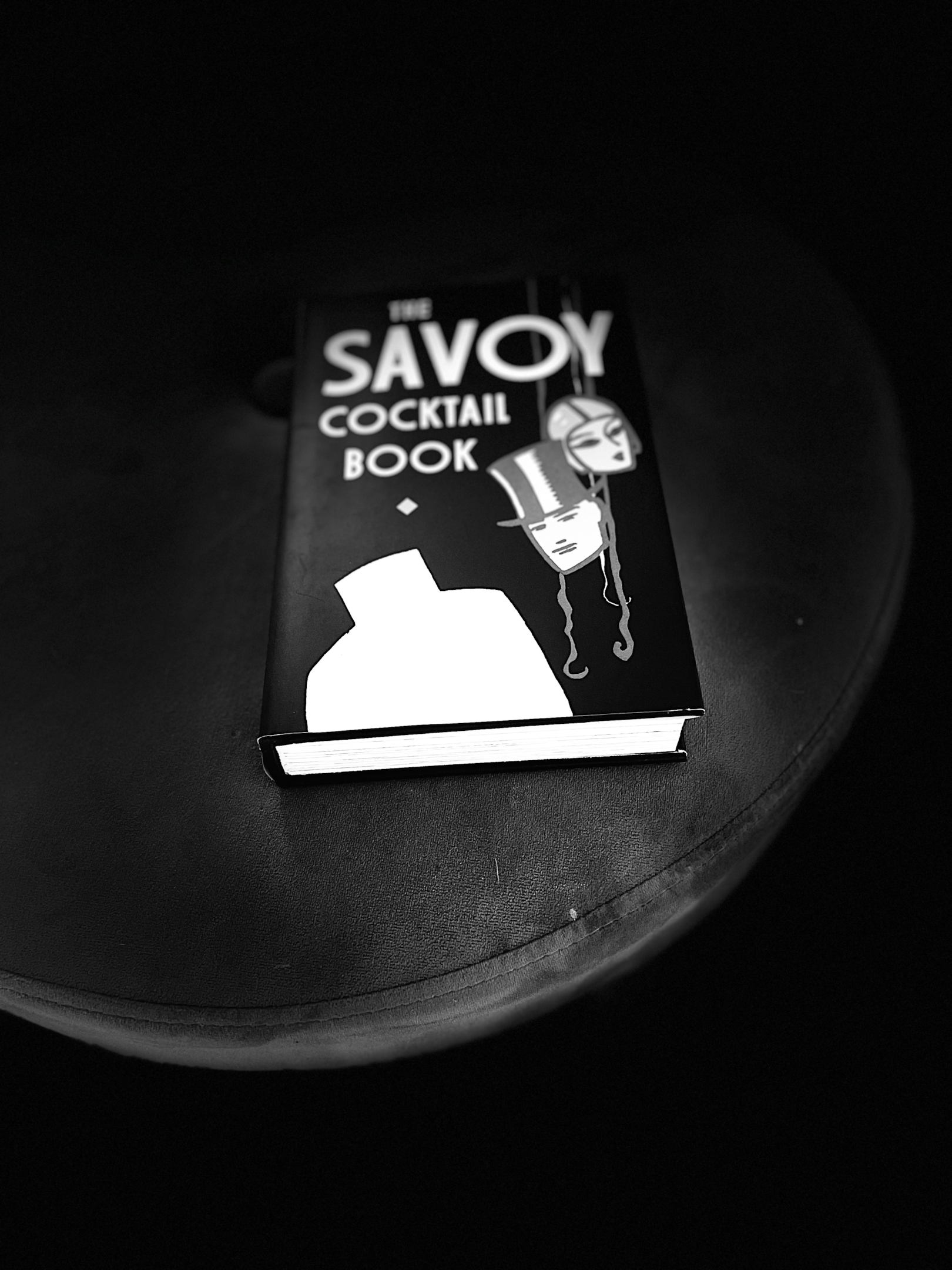 What Else should I Bring Alongside These Gifts?
The best gift ideas are the ones that fit into the personality of the person you're giving them to...obviously! BUt sometimes the cocktail gifts that are all the rage aren't necessarily the best gifts for a cocktail enthusiast. Maybe they want a copper mug because they like a Moscow Mule or the perfect gift set is some unique flavored ginger beer. It all depends, but the good news is there are some staples that you can't go wrong buying. Champagne flutes or a bar cart, good luck wheeling that in though!
We recommend figuring out their favorite drink or even if they are a cocktail lover. Stick with the simple things and you won't go wrong.
---