Best Ice Bucket for Bar Cart
When decorating your bar cart it's highly essential to pick beautiful pieces that accentuate your style and taste. When looking for the best ice buckets, you're looking for a few important details before you purchase.
Stainless Steel or highly rust resistant metal

Thick Metal for temperature control

Durability for long term use

Appropriate size for the bar cart
Compare Ice Buckets for Bar Carts
| | | | | |
| --- | --- | --- | --- | --- |
| | Tallulah Ice Bucket | Geneva Ice Bucket | Vintage French Ice Bucket | Stainless Steel Ice Bucket |
| Free Shipping | Yes | Yes | Yes | Yes |
| Free Returns | Yes | Yes | Yes | Yes |
| Quality Check | Yes | Yes | Yes | Yes |
| Price | 495$ | 395$ | 250$ | 60$ |
Best 5 Ice Buckets under 500$
Best Ice Bucket for Premium Look
Tallulah Ice Bucket
Looking for a stand-out piece to impress your friends? After all... thats why we have the bar cart in the first place. To look good...right? Depending on your style we've curated two separate options that can blend in a multitude of styles.
The First option that we truly love is the Tallulah Ice Bucket presented by Jayson Home. The Tallulah is hand crafted in the Northwestern regions of Argentina. The silver alloy combined with the natural bone handles fit perfect within the chic confines your home. Since the product is truly crafted with local ingredients and local craftsman you can be sure that this product is not only eco-friendly but supporting small business as well.
The rustic but refined look of the ice bucket will truly stand out on your bar cart.
What we like :
Handmade by Argentina Craftsmen

Silver Alloy

Bone Handles
Potential Drawbacks
High Demand, can be challenging to acquire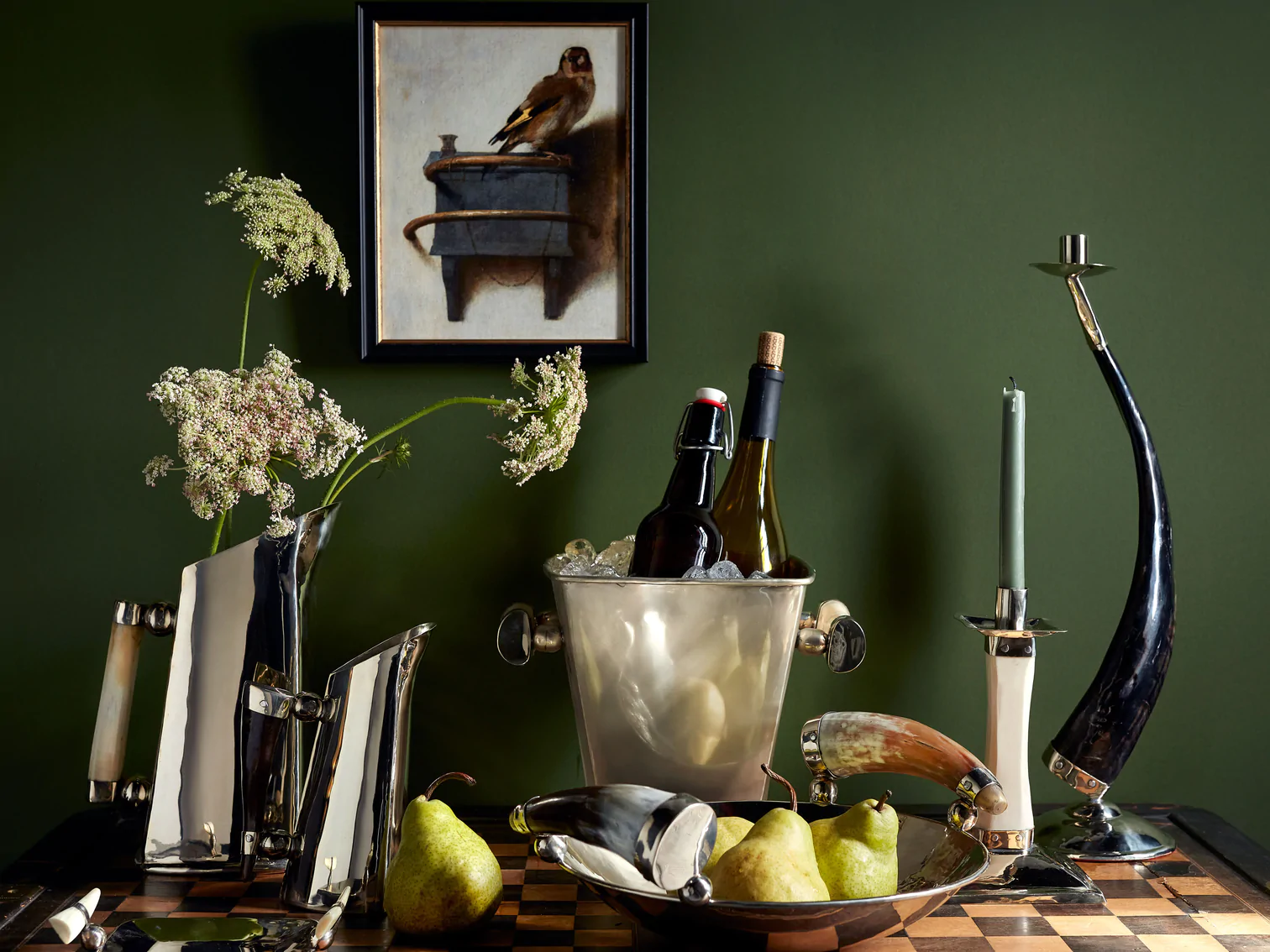 ---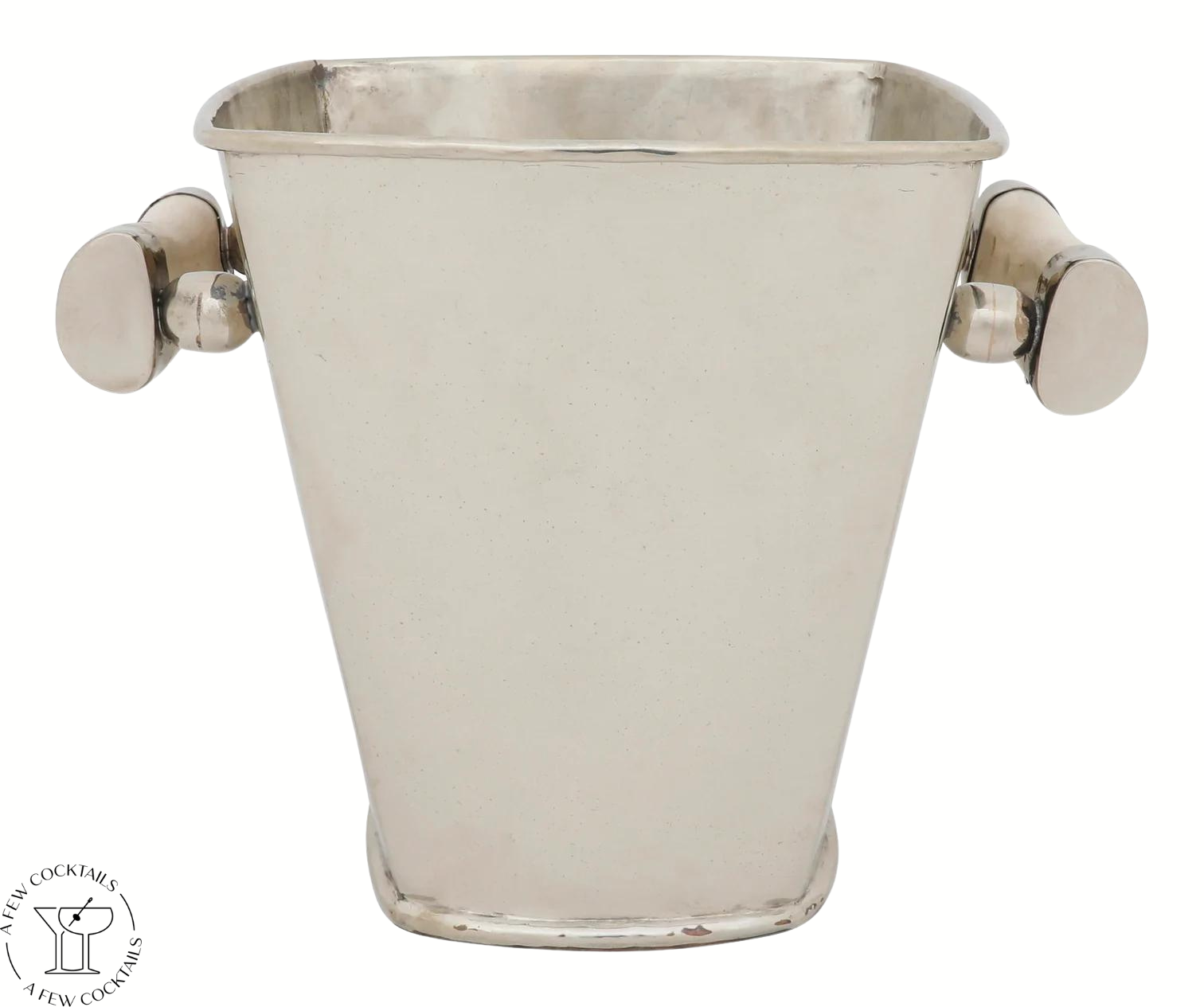 Geneva Ice Bucket
The second option we love is the Geneva Ice Bucket. The Geneva Ice Bucket is a beautiful polished brass piece . The intricate knotted handles provide a durable yet gorgeous handle thats more of an art piece. The Geneva Ice Bucket is the perfect addition to your elegant bar cart
What we like :
Solid Brass

Intricate Handles

Hold Temperature well
Potential Drawbacks :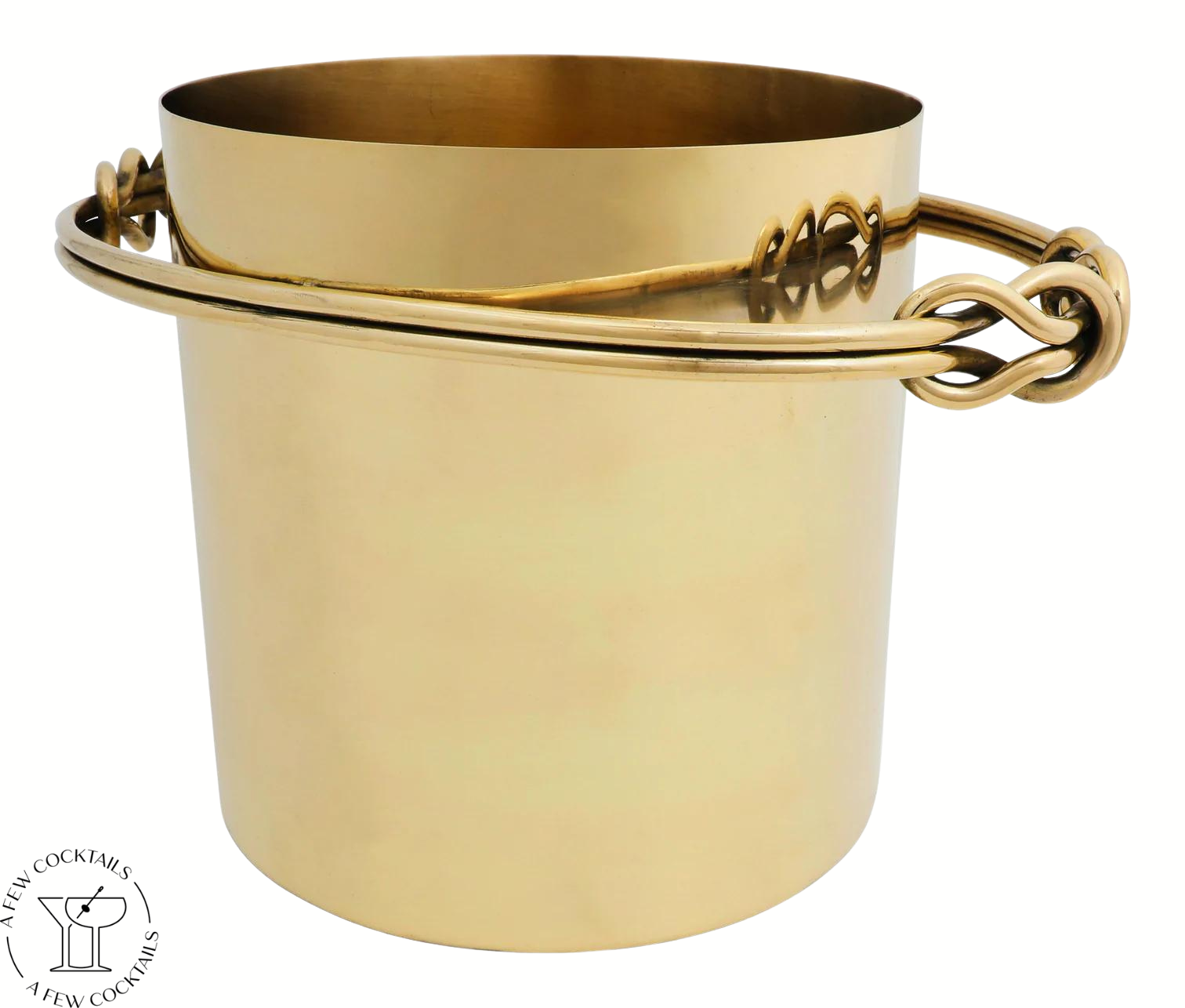 ---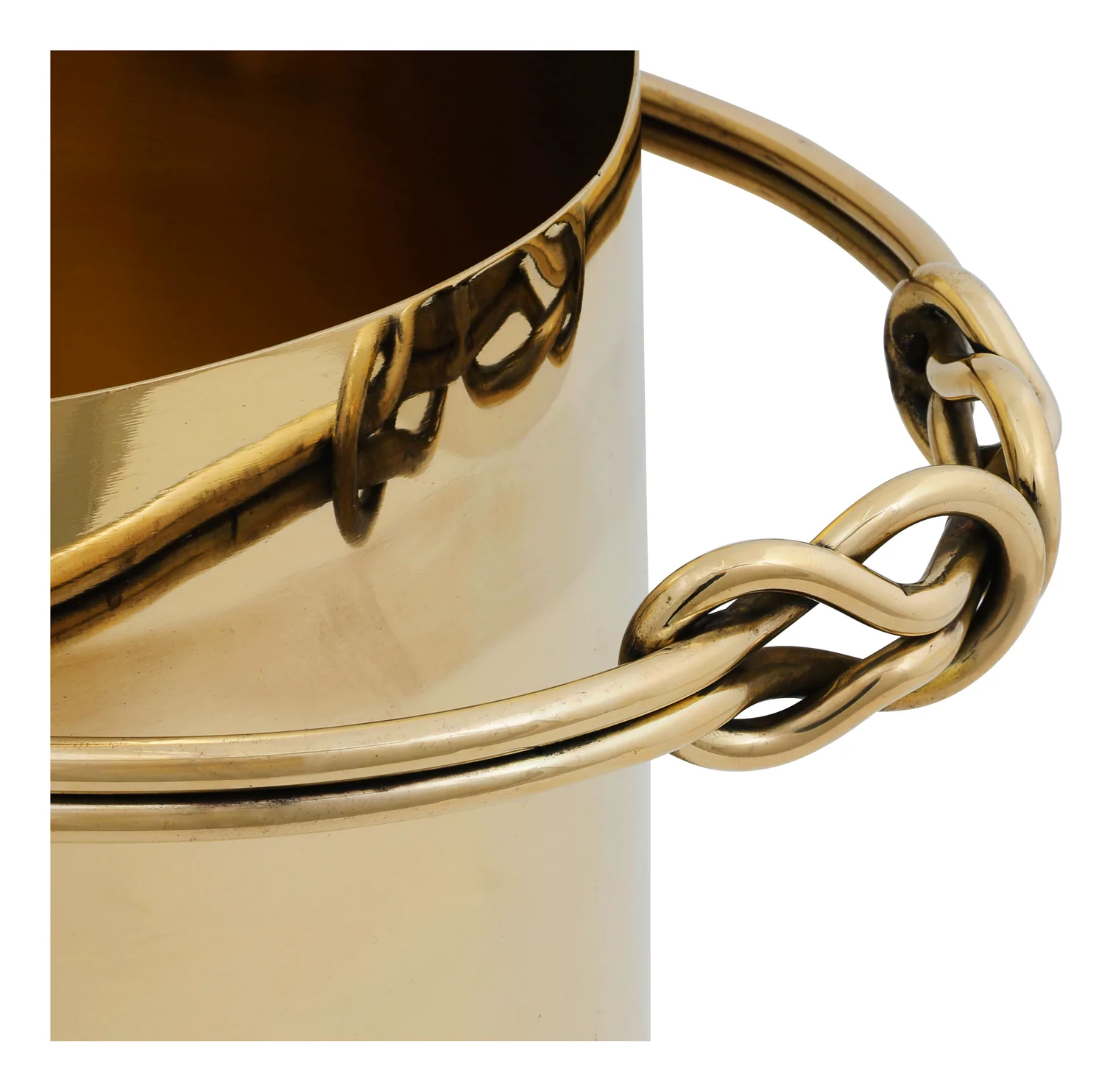 Best Ice Bucket for Vintage Look
Vintage French Metal Ice Bucket
If you're like us, you dream of sitting beach side in the South of France slowly drinking your rose from the dripping ice bucket. If you're aiming to recreate the french countryside or or simply love the style of a french craftsman look then we have the right Ice Bucket for you.
The brushed stainless steel gives the feel of age while not sacrificing on the quality. The bucket is perfect for wine bottles or champagne bottles.
What we like :
Stainless Steel

Strong Durable Handles

Ample room for ice and wine bottles

Vintage look
Potential Drawbacks
No lid for the bucket. Ice cubes will melt faster
---
Best Budget-Friendly Ice Bucket
Sur La Table stainless steel
Let's say your looking for a beautiful piece that doesn't break the budget, looks good, and can hold a ton of ice...then Sur La Table's Stainless steel ice bucket is for you. The sleek design and simplicity of design makes it one the best ice buckets. Made out of solid material and perfect to store ice for a cocktail or other drinks. This bucket also comes with a top to make the ice last a bit longer.
What we like :
Stainless Steel

Budget Friendly

Lid

Simplicity
Potential Drawbacks :
Also Simplicity, you may be looking for a more intricate design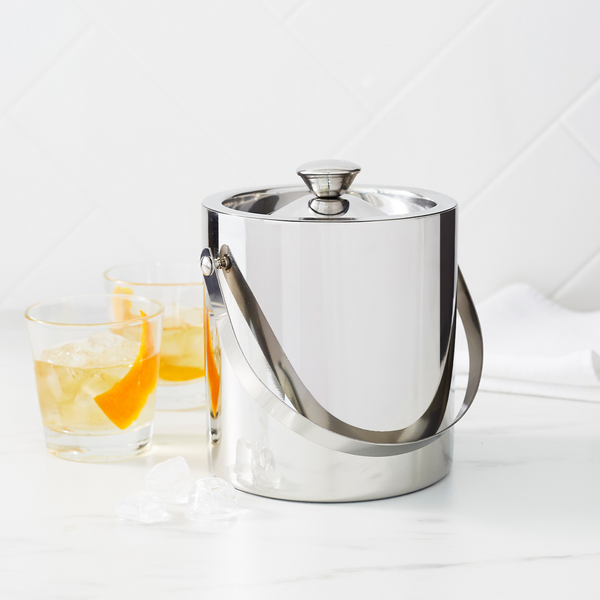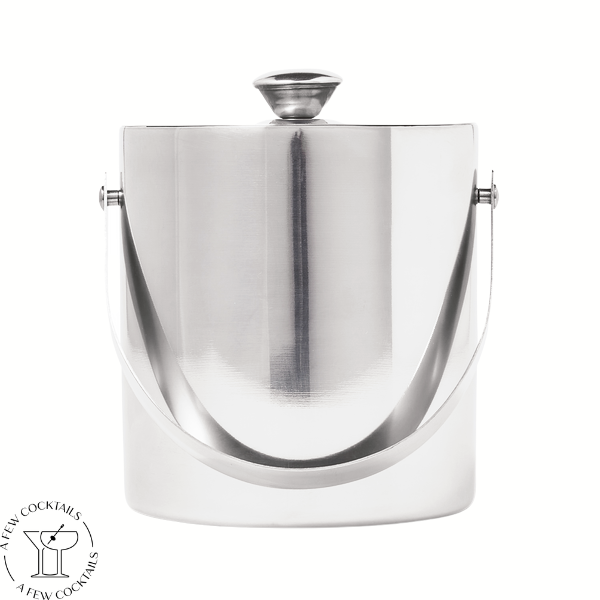 Interested in What Drinks to Make with Your Ice Bucket?
We always recommend starting with the classics, but in case you're feeling a bit more bold. Try out out Ivy Gimlet Recipe or Espressoless Martini Recipe
---