Best Gifts for Cocktail Lovers
The budding bartender, mixologist, or general life of the party needs all the tools or at least be pointed in the direction of how to make craft cocktails the right way. We've made it incredibly simple for you. We broke it down by quality, convenience, and simplicity for the perfect gift. Also, keep in mind skill level and what they will actually appreciate. So what to gift someone who loves cocktails?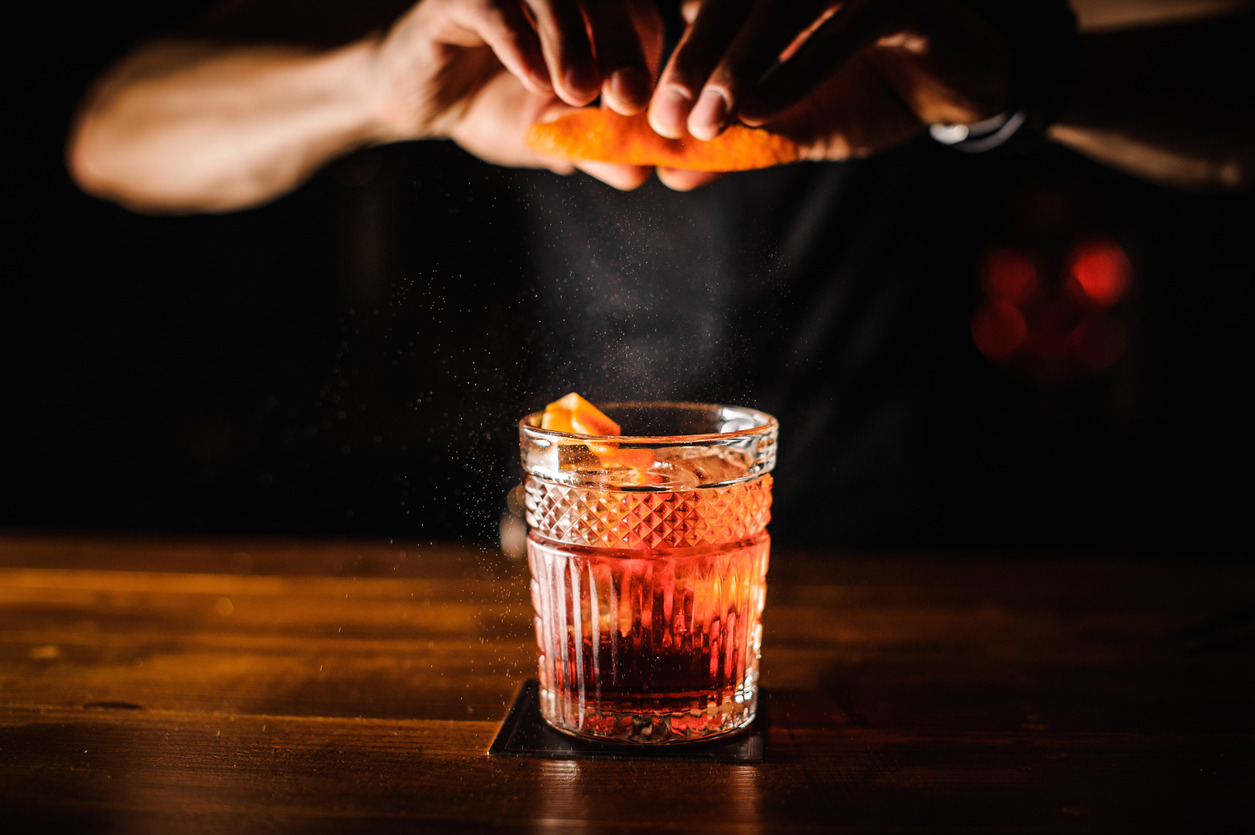 Cocktail Starter Sets

Old Fashioned Kits

Mixologist Kits

Camping Sets

Artisan Tools

Hand Blown Mixing Glasses

Precision Cocktail Tools

Bar Carts

How to pick a Bar Cart

Types of Bar Carts

Cocktail Books

Historical Cocktail Books

Modern and Up to Date
Best Cocktail Starter Sets
Old Fashioned Kits
Perhaps the most famous of all cocktails, the Old Fashioned. The cocktail that brought mixology back to the forefront. The cocktail is actually quite simple to make, a little sugar, some Angostura bitters, and the right bourbon and you're in perfect shape. We've made it even simpler. We've packaged every required tool, from the glassware to the large ice cube tray. The perfect gift for the budding bartender.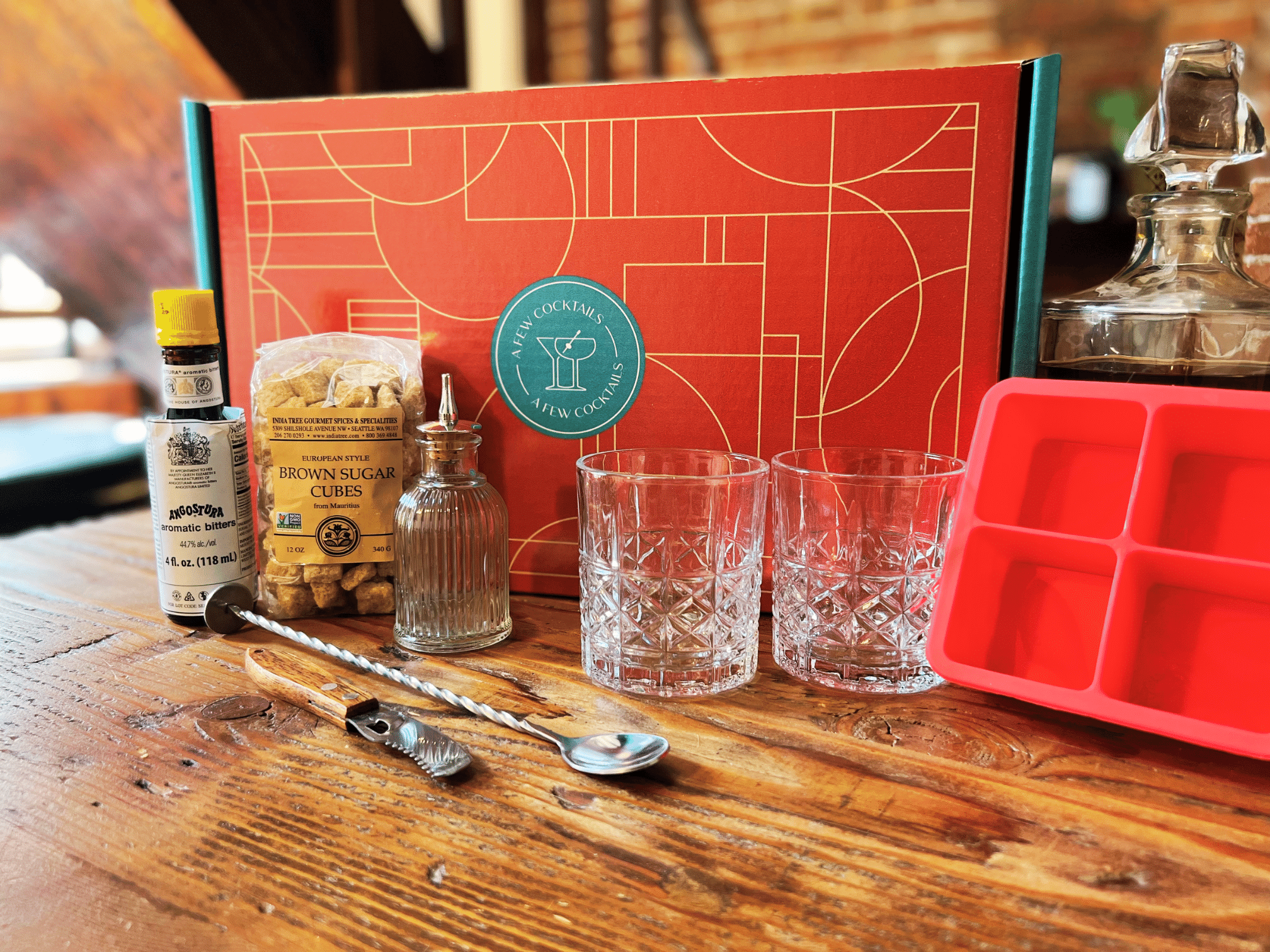 Price : 120.00 for a limited time
Exclusively available from A Few Cocktails. 
Starter Sets
Artisanal craft cocktail experts, Bull in China, also makes some exquisite high quality starter sets. We recommend starting with the Shaken Cocktail set. It includes a stainless steel Boston Shaker, i.e a shaker that doesn't come with a built in strainer. But...that's on purpose. The Boston shaker is mean't to be used with a cocktail strainer. The strainer catches any bits or bobs that may fall into your glass. This set is recommended for those just starting out but want high quality barware.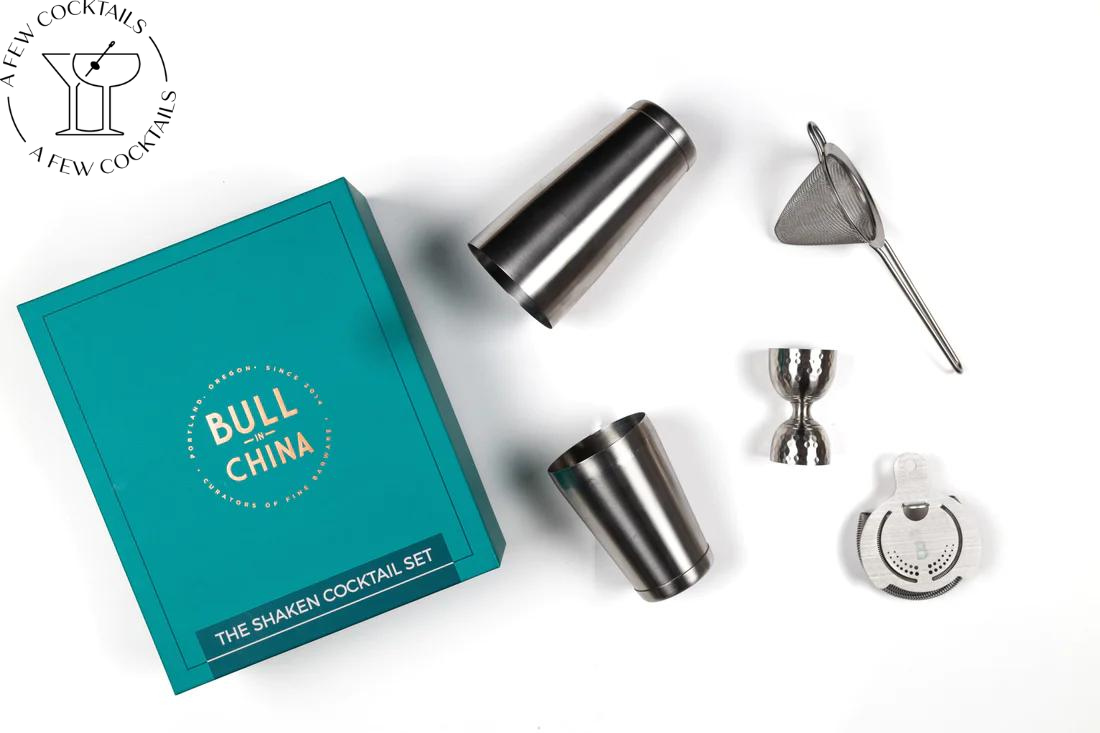 Price : 90.00 $$
Camping Set
Perhaps our favorite from Bull in China, is the Barback Backpack. While we call it the perfect camping set, since it's easy to transport and includes every possible tool as well as space for alcohol storage. This is a fun gift for someone who likes to make drinks on the road. It includes everything from a cutting board to a cocktail jigger. Perfect gift for someone who likes romantic picnics or for someone who bartends on the road and wants to bring their own gear.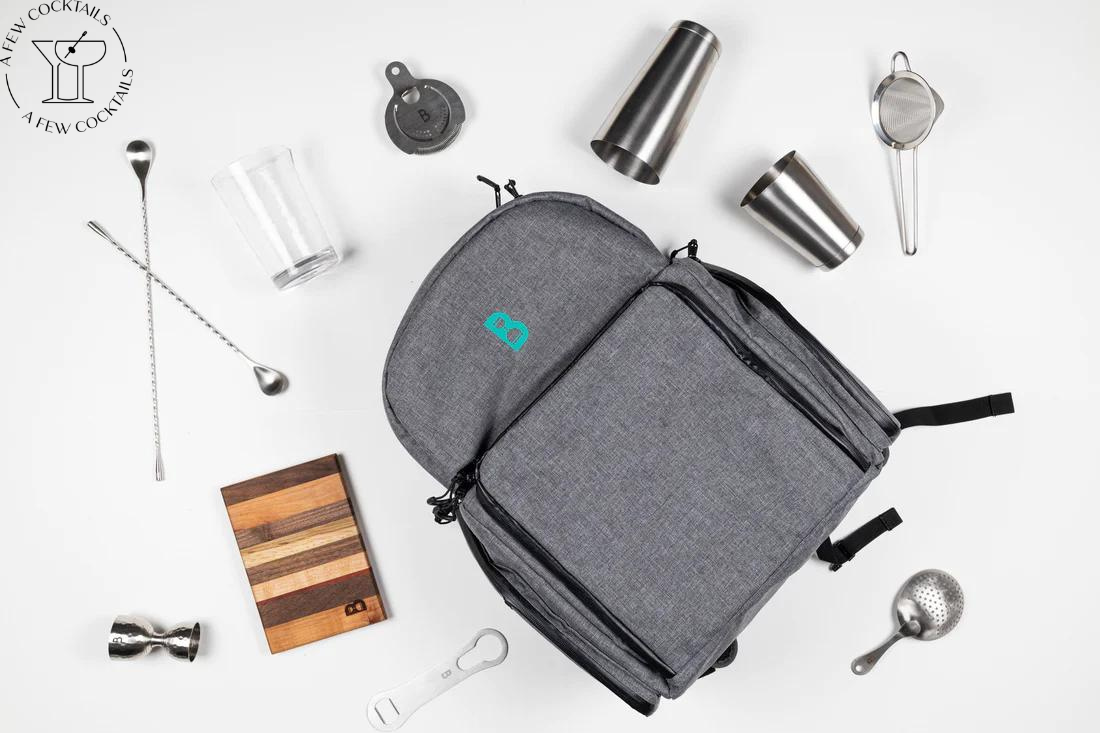 Price : 129.00 $$
Best Cocktail Tools
When recommending cocktail tools, we generally have three qualities that we look for :
Quality of Build

Aesthetic

Function
Quality of the build is perhaps the most important, the cocktail tools need to be durable, since they are shaken around with gusto and power. The last thing you need is a fragile mixing glass that shatters when the bar spoon hits it a touch too hard. Cocktail lovers will appreciate the durability.
Aesthetic and Function are also equally important, if you're going to be showing off your new barware collection, then you need it to not only look good on the bar but able to make classic cocktails with ease.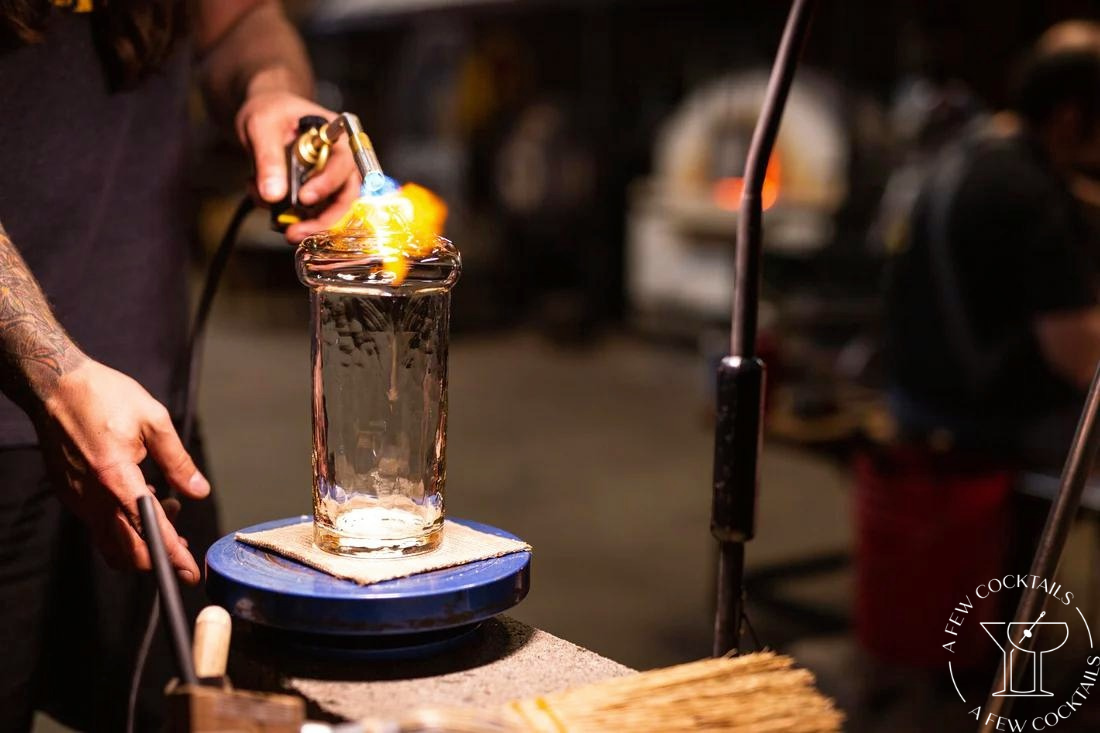 Hand Blown Cocktail Mixing Glass
The cocktail lover that you buy this hand-blown glass mixing glass for will be beyond excited to use this glass. We have been using the Artisan Mixing Glass for many years and we're proud to say it's one of favorite tools in our Bar Cabinet. Of all the cocktail gifts we recommend, this one is sure to be a smash hit. Just enough size to make multiple cocktails, while not too big to make cocktails just for two without it feeling silly.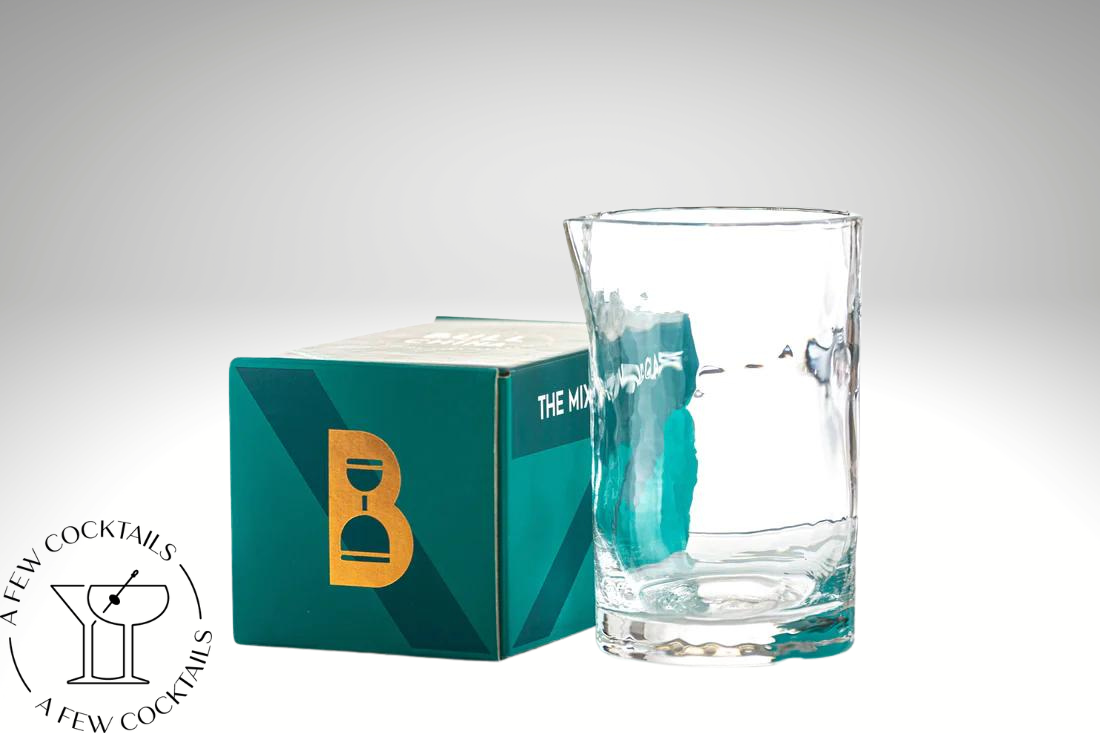 Price : 90.00 $$
Brass Cocktail Shaker
While most people would start with a stainless steel cocktail shaker, the person you're buying this gift for...wants something a little bit more special. We like this shaker due to the weight of the brass. It really feels like you're shaking solid metal when you're making a classic cocktail. It not only looks good on the home bar but makes cocktail making a breeze. We happen to have a collection of different metal cocktail shakers, but the brass and copper are our two favorites.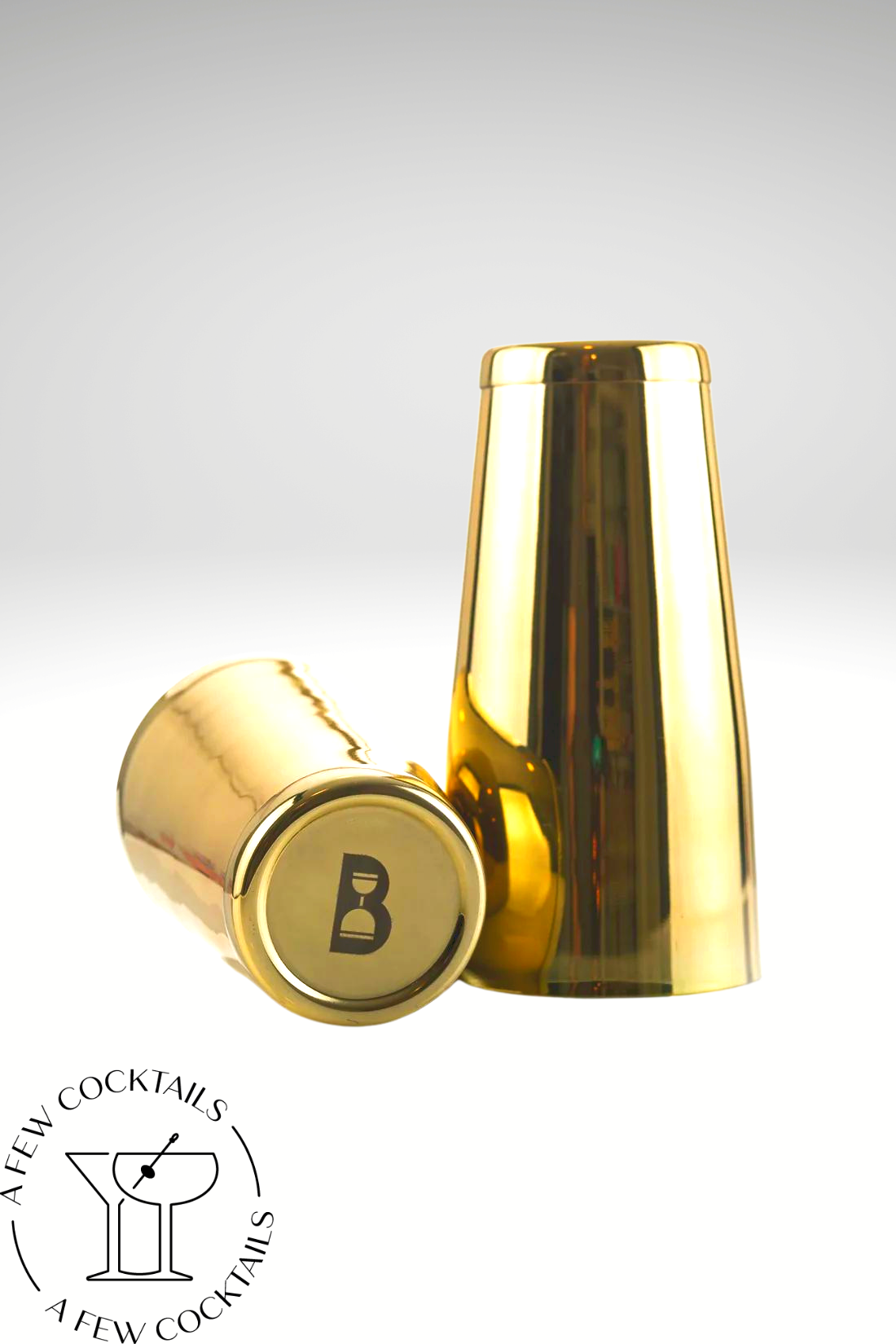 Price : 48.00 $$
Copper Cocktail Shaker
Handmade in Austin, Texas...not only are you getting a product made in America but also the artisanal craftsmanship that you would normally only find on products over 200$. Sertodo is widely known for their high quality copper kitchenware and barware. Their reputation is excellent across the board and is our recommended addition to your home bar or bar back set.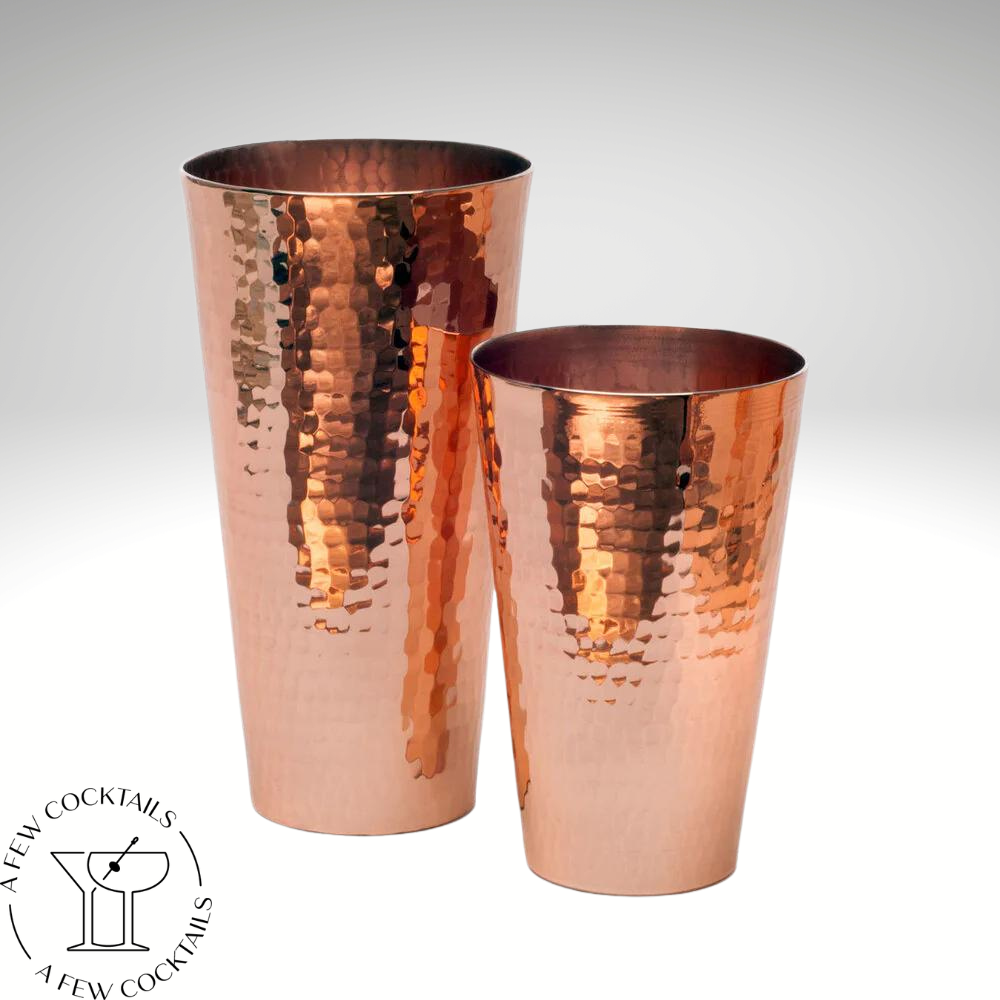 Price : 95.00 $$
Best Bar Carts
There's nothing like the sound of a drink trolley headed your way. The shaking of the glasses combined with anticipation of your next cocktail is something truly special. We personally find wheels to be highly important but if you're looking to have a stationary cart, we have a recommend for you as well. If you need ideas on how to decorate your Bar Cart, we've put together a detailed guide. This a great gift for someone who just moved into their home or apartment.
Tiki Bar Cart
The first of our recommended bar carts option is the Vintage Bamboo Cart from Jayson Home. This strong, lightweight bar cart is made from durable rattan from the Indonesian rainforest. The rattan is sustainably harvested and truly gives off the tropical feel you would expect to have in your home.
The Vintage Bamboo Cart's rattan wood is elegantly bent into a sphere on two separate layers while also being on a set of casters or wheels. The casters make it easy for the bar cart to be wheeled from room to room. After all, who serves cocktails in just one room?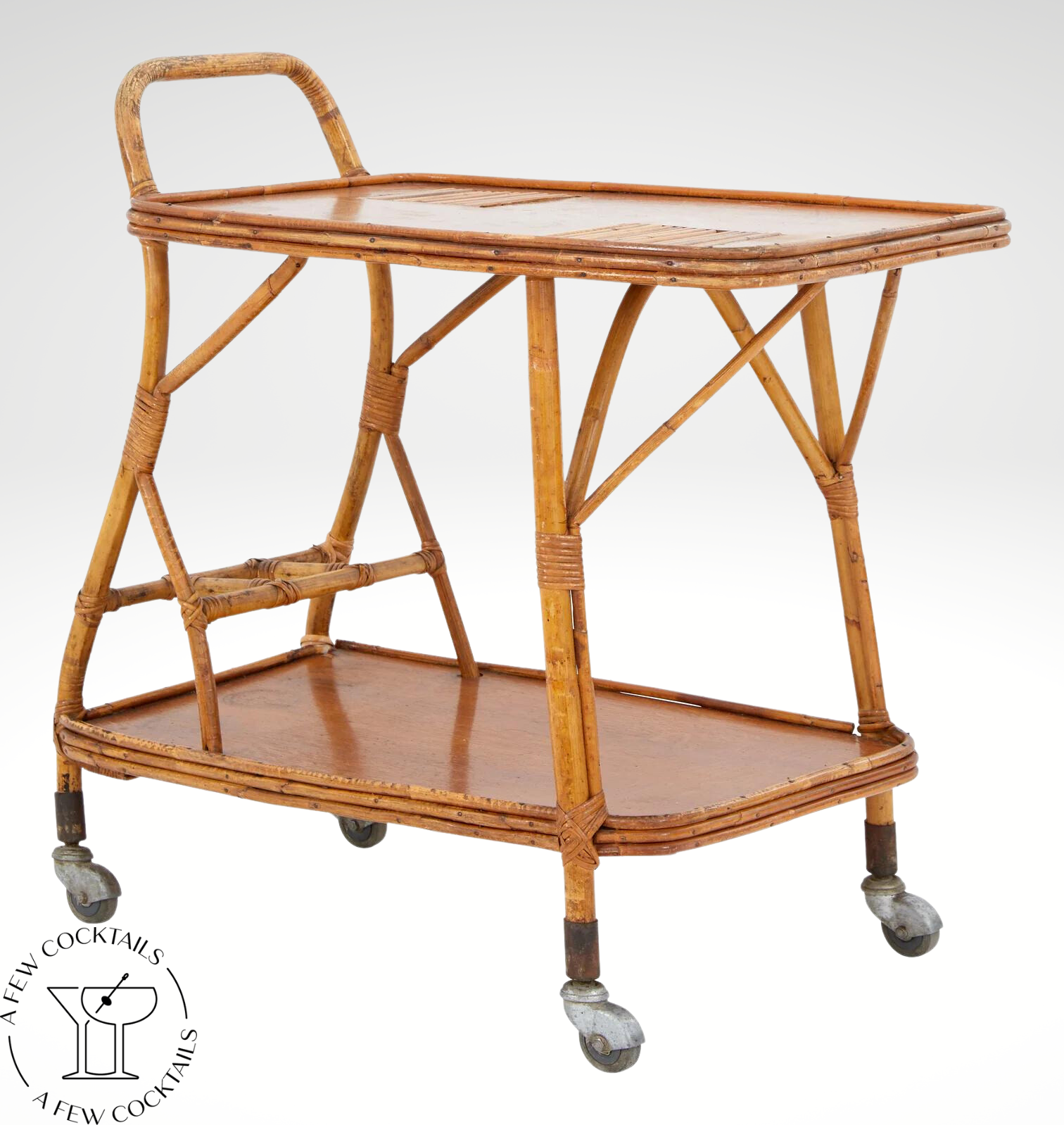 Price : 1295.00
Modern Bar Cart
Elongated wood with a touch of glass across an elegant caning makes the Lucius Bar Cart truly stand out. High end-design combined with a touch of delicateness would make your cocktail obsessed friend or cocktail enthusiast beyond excited to see this in their home cocktail bar.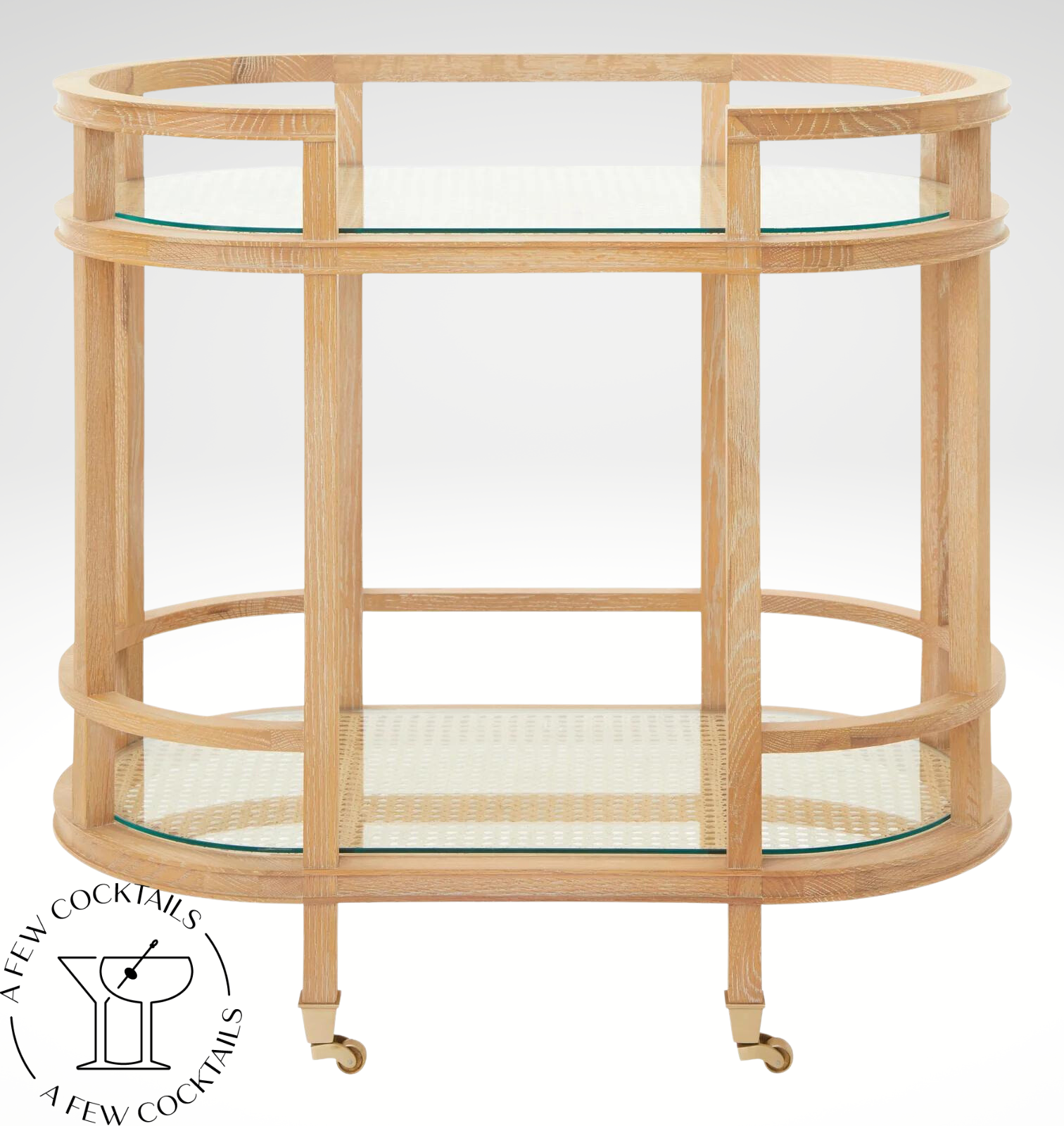 Price : 999.00 $$
Recommended Cocktail Books
Death & Co
Our first choice, Spirited : Cocktails from Around the World is the perfect addition to your cocktail book collection or a great place to start, With over 600 recipes from all over the world, this comprehensive guide fulfills the need for the classic cocktail recipes, like Old Fashioneds or Manhattans, while also introducing new cocktail recipes that focus on desert cocktails or tropical style drinks.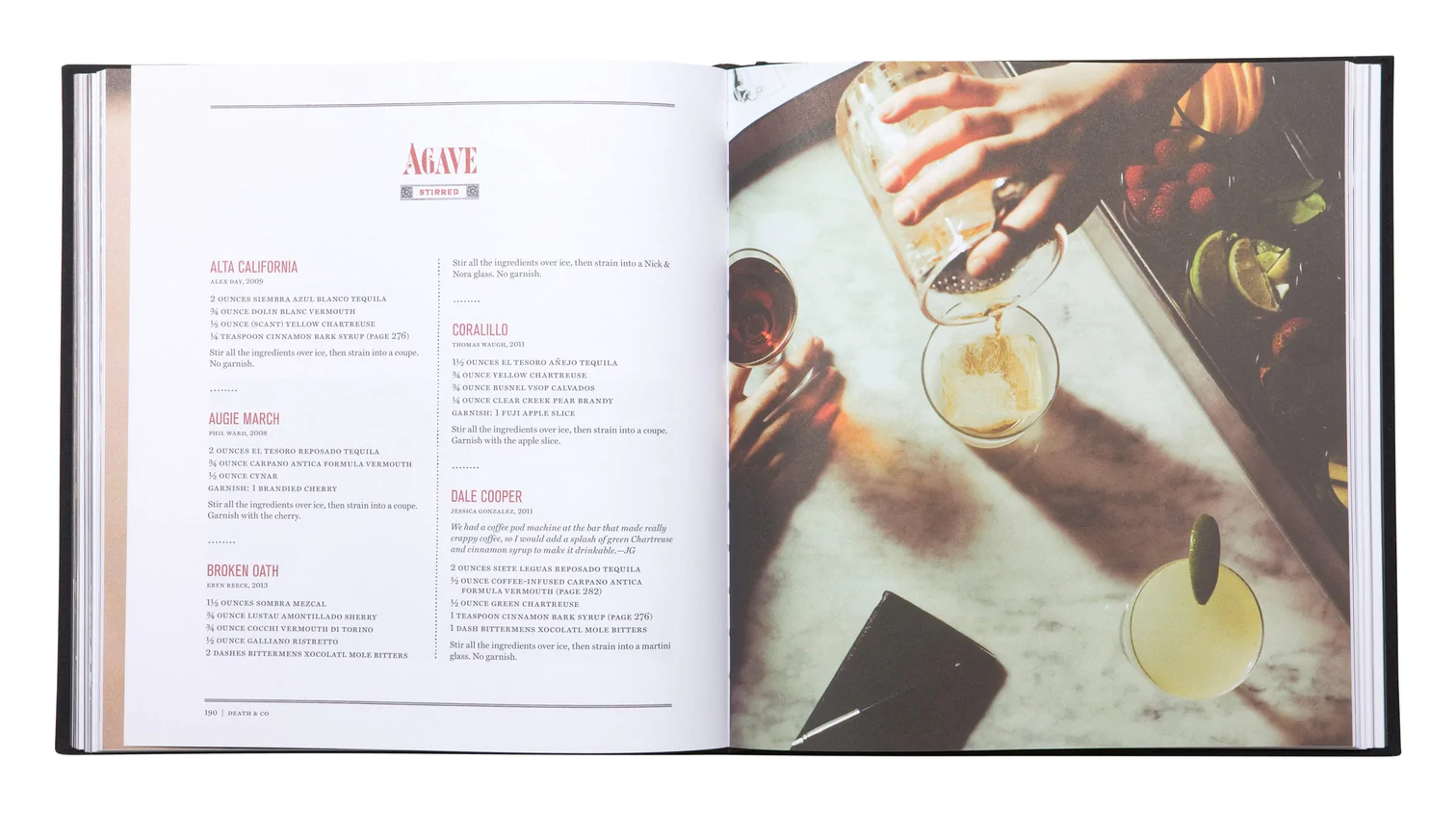 Price : 49.95 $$
The Ideal Bartender
Perhaps the most enduring legacy of Tom Bullock, famous African-American Bartender from the 20's, is the cocktail book that he left behind. The Ideal Bartender, or as I like to refer to as, the everyman's cocktail book, took the mystique away from making cocktails and broke it down in as simple of terms as possible.
What makes the Ideal Bartender even more unique was it was one of the first wide release cocktail book published in English...according to common history...most we're published in French. However, we would disagree with this. Both Jerry Thomas and other early era bartenders published their cocktail books in English.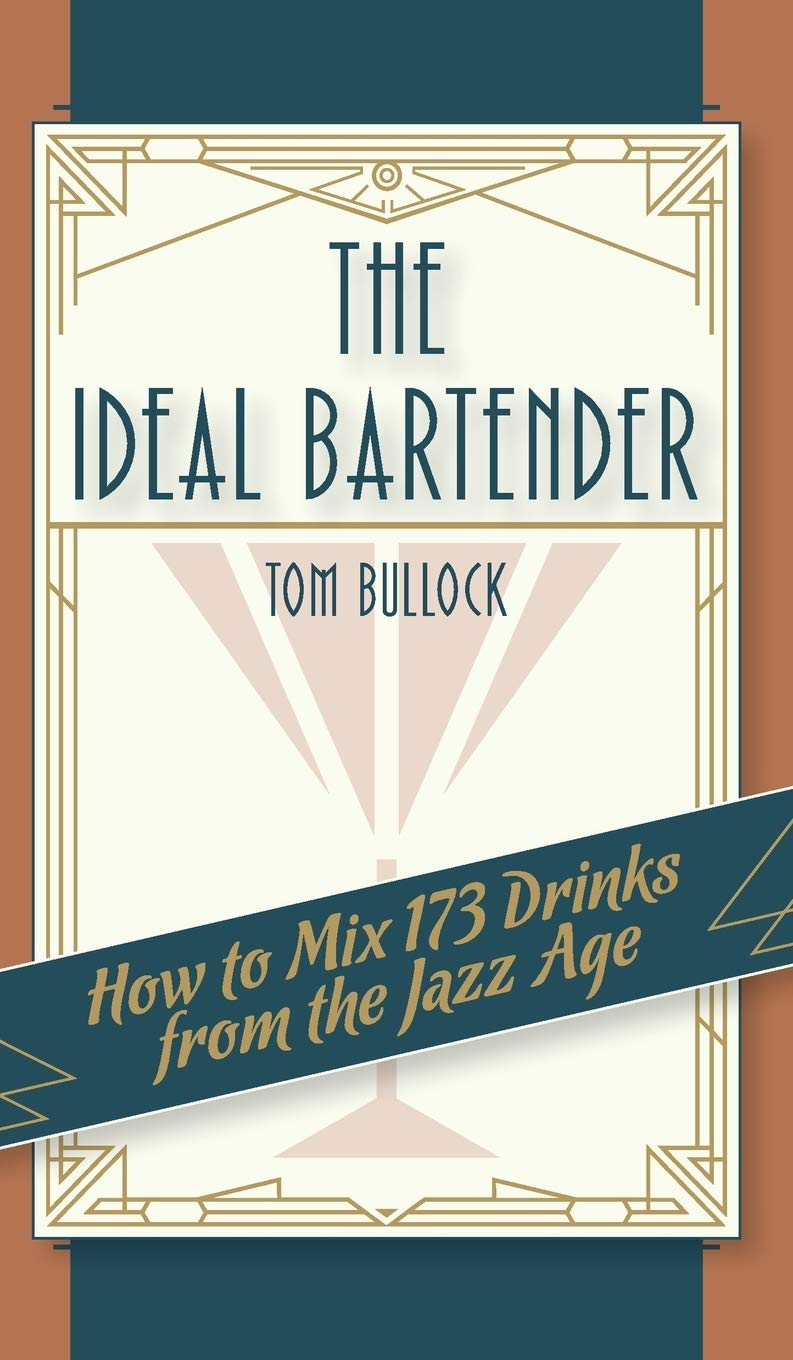 Price : 26.00 $$
---